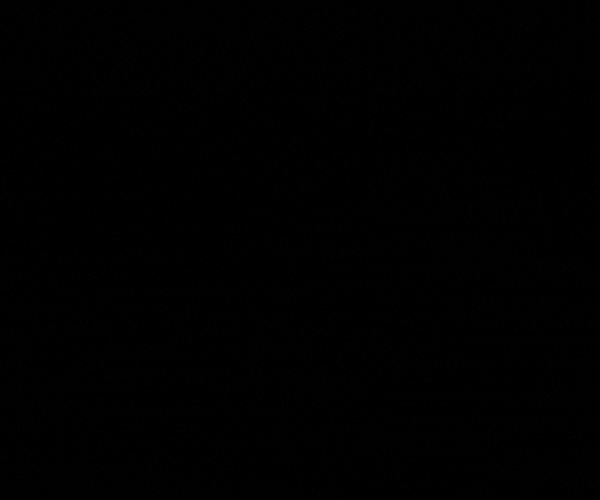 Jordan Hughes, a 2017 Patrick Henry College alumni, has explored several different lines of work since graduation: serving as a teen learning camp counselor, becoming a pastoral intern, and even starting his own landscaping business. Hughes has made the most of his education in the professional field. His main goal, however, has always been to lead a church.
At PHC, Hughes became a Resident Assistant (RA), where responsibilities include social and spiritual development of other students. He oversaw Bible studies and provided counseling. His experience culminated in a promotion to Head Resident Assistant after one year, where his job responsibilities increased to oversee an entire dorm of male students, supervise six other RAs, and general administration tasks. While he balanced RA duties, academic work, and a social life, he fondly remembers times spent singing in the racquetball courts with President Haye, writing Philosophy papers at Harris Teeter at 2 A.M., and getting an essay back from Dr. Spinney, Professor of History, with a note saying "You write beautifully" on the back.
"Without a doubt, the people were the best part of PHC for me. I was blessed to have great relationships with multiple professors and staff members," Hughes said.
"They were wonderful mentors and friends. I also made some of the best friends I ever hope to have. Any time spent with those people was a gift."
He graduated in 2017 with a degree in Classical Liberal Arts, moving on to establish his own landscaping and lawn business, Redwood Lawn & Landscape, in 2018. In 2020, he became a part-time pastoral assistant at Hebron Baptist Church in Dacula, Georgia.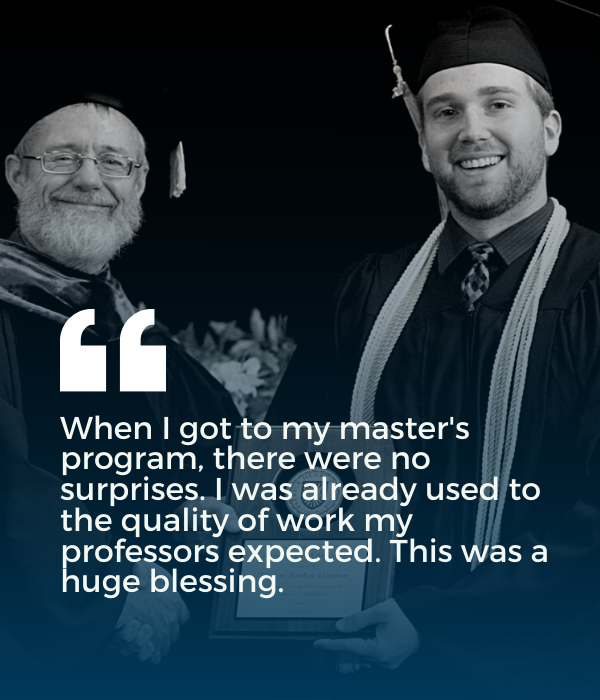 Pictured above: Jordan Hughes during the
Spring 2017 commencement ceremony

Hughes attended Reformed Theological Seminary as a full-time student from 2017-2019 and graduated with a Master of Divinity (MDiv). In the same year, Hughes went on to Southeastern Baptist Theological Seminary until 2021, where he again graduated with an MDiv.
Tackling high academic expectations and interacting with high-level scholarship from experienced faculty at PHC, especially prepared him for seminary.
When I got to my master's program, there were no surprises. I was already used to the quality of work my professors expected. This was a huge blessing.
In addition, PHC helped Hughes become a versatile thinker, reader, and writer. "Having now completed a master's degree, worked in a church, and started a business, I'm convinced that those skills are incredibly important for any vocation. Whether I'm studying a biblical text, reading commentaries, or helping someone think through their situation in life, everything that I do in the local church is influenced by my ability to think, read, and communicate well. I will always be grateful for the ways PHC trained me in these areas," Hughes said.
One PHC characteristic Hughes took away with him after graduation was the school's willingness to talk about hard questions and to critically examine many different points of view without abandoning Biblical faith, according to Hughes.
"I find that many Christians—maybe most Christians—are unwilling to consider arguments that do not fit with their personal paradigms. This is a huge missed opportunity, I think. Increasingly, it seems that our world is unwilling to listen and thoughtfully consider someone else's perspective unless they know it fits nicely into their own worldview," said Hughes.
"As Christians, we are called to be reasonable, charitable, and kind. We're called to love others genuinely. PHC gave me a place to think hard about things I had not previously considered."