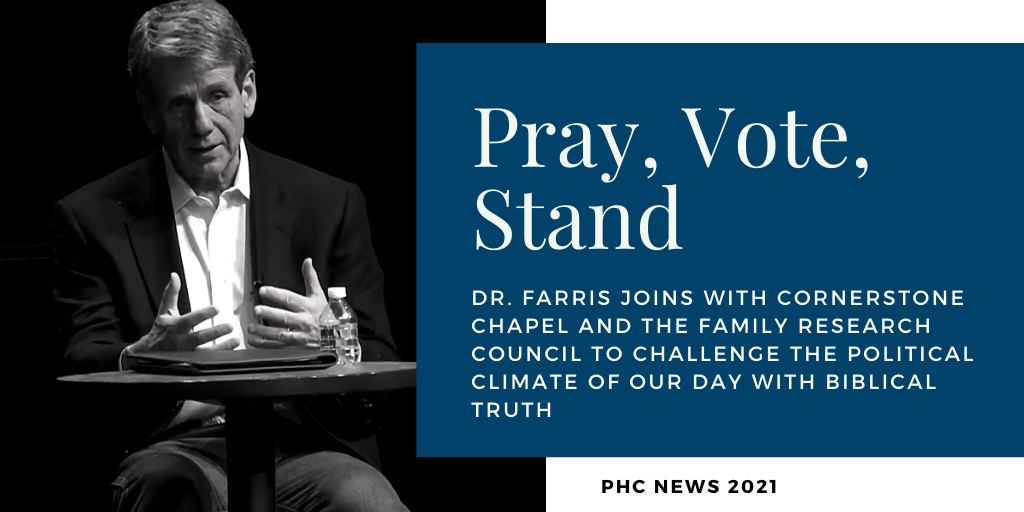 Dr. Michael Farris joined with Pastor Gary Hamrick, the Family Research Council, and Cornerstone Chapel to host a "Pray, Vote, Stand" Town Hall earlier this month. Led by FRC's President, Tony Perkins, the event addressed questions on how Christians can be good citizens in the context of a 2021 United States.
Christians in America also happen to be voters, helping decide the trajectory of the country. But how should Christians act at the intersection between faith and politics? What does the Bible say about where we are now? How can Christians better understand the political world around them?
Click below to watch the full video!


-------------
Patrick Henry College believes in equipping the faith of its students with critical reasoning skill through a robust classical liberal arts education. You're going to encounter a lot of ideas in the real world. Is your Christian faith or the faith of your student trained to respond effectively and winsomely? Click below to explore more.