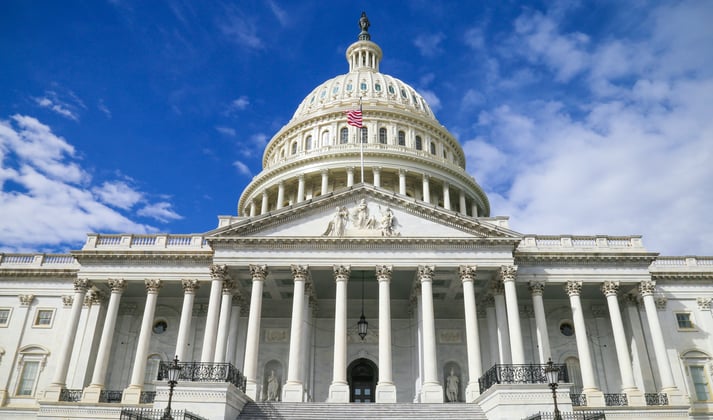 Serving in government can be very fluid. One day of work might include mundane tasks such as filing paperwork and answering phone calls, while another day might include participating in an important moment in American history. For PHC students Sahknaa Relph and Nikolas Frey, this summer has been enriched by both cases.
As administrative interns for Virginia's Lt. Governor, Winsome Earle-Sears, Relph and Frey have strengthened their understanding of government as a job rather than merely a concept. Because of PHC's academic rigor, these students felt comfortable facing the challenges of a government internship.
"The thing I love about PHC is we talk in philosophical terms about government and how Christ is observed through it, but to see [government] in action from a policy and communications perspective has been amazing," Frey said.
Frey serves as an intern in the constituent services department primarily handling policy complaint calls and letters. Because Earle-Sears is very vocal about her desire to see prison reform, Frey receives a lot of letters from inmates who share their insight on how to best reform the system.
"Prisoners have probably never met a government official before," Frey said. "Having someone take the time to log the information and respond to them makes the difference."
As an administrative intern, Relph does various jobs with the Administration Office, such as drafting and sending letters, researching for pending bills, and working on Earle-Sears' Education Savings Account.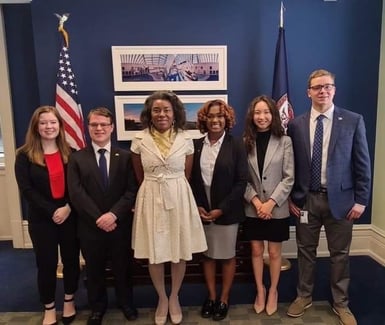 Interning with Earle-Sears provided multiple memorable opportunities throughout the summer. Both Relph and Frey staffed an event in Arlington National Cemetery for fallen soldier Pierre L'Enfant. There, the interns met various government officials and greeted members of the French Embassy. The highlight of Frey's summer was helping draft Earle-Sears's statement for the Dobbs v. Jackson decision. This "memoir-moment" is something Frey hopes to tell his kids one day—how he was a part of a historical decision in America.
Relph credits the ease of her internship to PHC, whose academic rigor prepared her for the workload of serving in government. Many of the PHC classes she has taken have been reflected during her internship. "Freedom's Foundations has helped me know exactly where I stand as a conservative," Relph said. "Political Science Research Methods helped with excel. I work with a lot of numbers at the office with constituent services, reading graphs and data to make reports. Having practice from [this class] was very helpful."