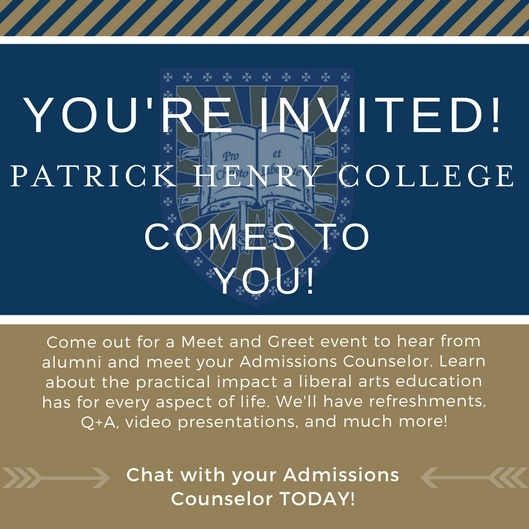 Hello! Stephen Pierce here, Senior Admissions Counselor at PHC.
On behalf of the Admissions Office, I wanted to tell you all a little bit about PHC in Your Neighborhood!
This year is the first year that we have an interactive map on the website. This map shows you where we will be traveling this year! There are two distinct categories: NACCAP fairs and Meet and Greet events.

NACCAP Fairs: Get to know PHC, talk to a member of the Admissions Team, and receive High School resources, information about visiting PHC, and different degree offerings. Check out the map for the one nearest you!

Meet and Greets: As a student, educator, or parent, do you wonder if a liberal arts education is worth the investment and gets practical results in the job market? Come and hear alumni speak on how PHC gave them the tools to flourish in their career and life as a whole.

Meet an admissions counselor, and learn more about the fantastic opportunities PHC has to offer. PHC is a vibrant place that loves God, loves learning, and loves life, and we want to share that personally with you.

We'll have refreshments, a Q&A session, talk in-depth about degree offerings, and we'll even give you a front-row seat to new video content we've created.

We want to get to know you, at a location near you, so RSVP today!

We hope to see you there!