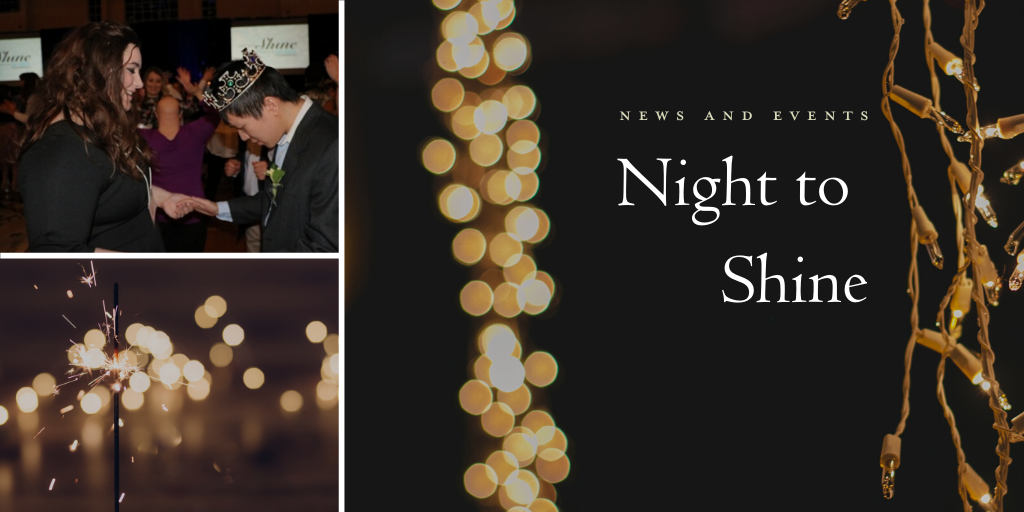 EDIT: PHC will host Night to Shine for a third year on February 7, 2020. Find more information here.
Last February, Patrick Henry College was transformed into the perfect prom destination. Red carpets adorned the entrance to the gymnasium, a canopy of overhead lights bathed the room, and dance music blared throughout the building. Paparazzi cameras flashed. Limos pulled up outside the entrance of the building. The kings and queens of the night had arrived.
Patrick Henry College partners with the Tim Tebow Foundation and Leesburg Church of the Nazarene to host a "Night to Shine" event. It's a prom experience for people with special needs.
Over 540 other churches around the world hosted "Night to Shine" events, and the event at PHC welcomed more than 110 guests with special needs plus their families,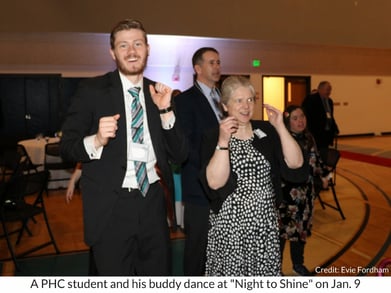 said Leesburg Church of the Nazarene pastor Nathan Burns.
Some families came from far away — West Virginia, Maryland, or south of the District of Columbia.
Many PHC students volunteered at the event as buddies to assist their assigned guests throughout the evening. "Night to Shine" included a meal, dancing, karaoke, photographs, limo rides, and a video message from Tim Tebow letting the attendees know God loves them.
College President Jack Haye attended "Night to Shine" and was grateful for the opportunity it gave the student body to serve others.
"'Night to Shine' is a unique opportunity for the PHC community to create a memorable evening for some very special members of our surrounding communities," he said. "By volunteering to style hair, shine shoes, or to be a buddy on a limo ride, we are reaching out to brothers and sisters to say you are valued, you are loved, and you are an important part of our community."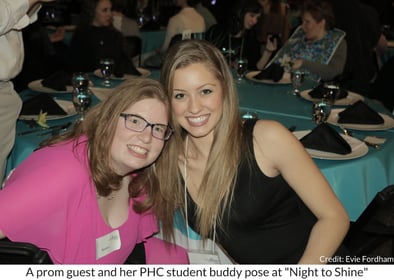 PHC sophomore Brianna Kelly volunteered at "Night to Shine." Her sister Hosanna, 8, has Down syndrome.
"Growing up with her and helping my mom homeschool her, it didn't really seem that much different," Brianna said. "We don't look at her and see Down syndrome. We look at her and see [Hosanna]."
The night ended with each guest being crowned King or Queen of the prom. Then a balloon drop over the dance floor grabbed everyone's attention as the popular song "Happy" by Pharrell Williams played; the room quickly turned into a laughter-filled balloon pit.
Freshman Sarah Brown had a blast being a buddy for Craig at "Night to Shine."
"As someone who had personal experience with those with special needs, I can say that these people are some of the happiest you'll ever meet," Sarah said. "They show me that fundamentally everyone has special needs, and that the greatest special need we ever have has been filled by the Great Physician. … We serve a God who wipes the cheesecake off our faces, takes us onto the dance floor, crowns us kings and queens, and calls us sons and daughters."
--------------------------------------------------------------------------------
Reporting courtesy of PHC's The Herald. Click the button below to learn more about what PHC students are doing in the community!