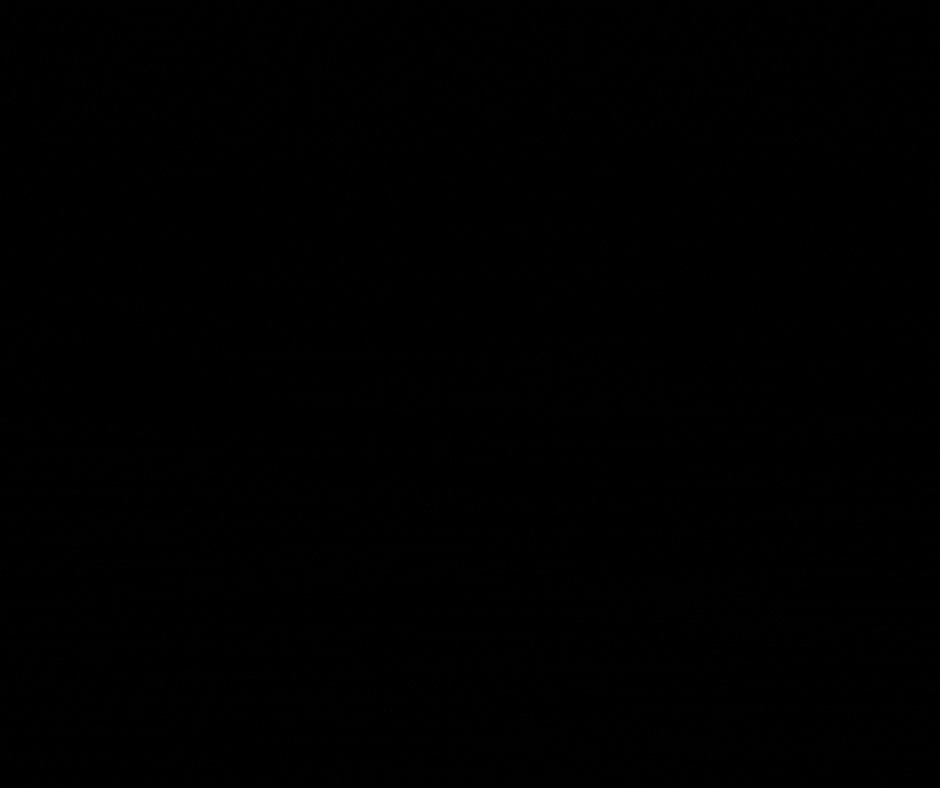 "I'm sorry, sir, this entrance is only for senators. Interns enter over there."
The security guard gestured to another door, but newly-appointed Washington State senator Simon Sefzik didn't move. Sefzik explained he actually was a senator—this was his first day at the capitol—so he was at the right door. The guard insisted until another guard joined the conversation, recognizing Sefzik from a recent news piece: "Hey, I heard something on the radio about you!"
At 22 years old, Sefzik is the youngest state senator in Washington. Sefzik was appointed as the Washington State Senator for the 42nd legislative district on January 11. The seat of his predecessor, Sen. Doug Erickson, became available when he passed away from COVID-19 on December 17, 2021.
Sefzik had only just returned to rural Ferndale, Washington, located a few miles south of the Canadian border, after graduating from Patrick Henry College on December 10. Although Sen. Ericksen battled COVID-19 for five weeks, his death was unexpected, and the county's Republican party swiftly began searching for someone to fill Sen. Ericksen's seat before the Senate's 60-day spring session began January 10.
Sefzik's was one of three names submitted by the party. The other two nominees had recent experience in local leadership: Ben Elenbaas as a member of the Whatcom County Council and Tawsha Dykstra Thompson as a former sergeant for the Bellingham police department. Sefzik himself has knocked on doors throughout the district since he was 12. More recently, he has worked as a community organizer in Colorado and as full-time staff at the White House.
In December, Sefzik entered a whirlwind of interviews, evaluations, and emails as he prepared to present in front of the Whatcom County Council on January 3, which would make the final decision. The council did not settle on the final candidate during their January 3 meeting, which meant that the new senator would not be appointed until January 11, the day after the session started.
"I woke up that morning [thinking] I had probably a ten percent chance at getting appointed," said Sefzik. Because he did not have any of his suits on hand, he dug through his closet and found a suit jacket he'd worn while competing in speech and debate during high school. That ended up being the suit jacket he wore as he was finally selected by a 4-2 vote and sworn in over Zoom.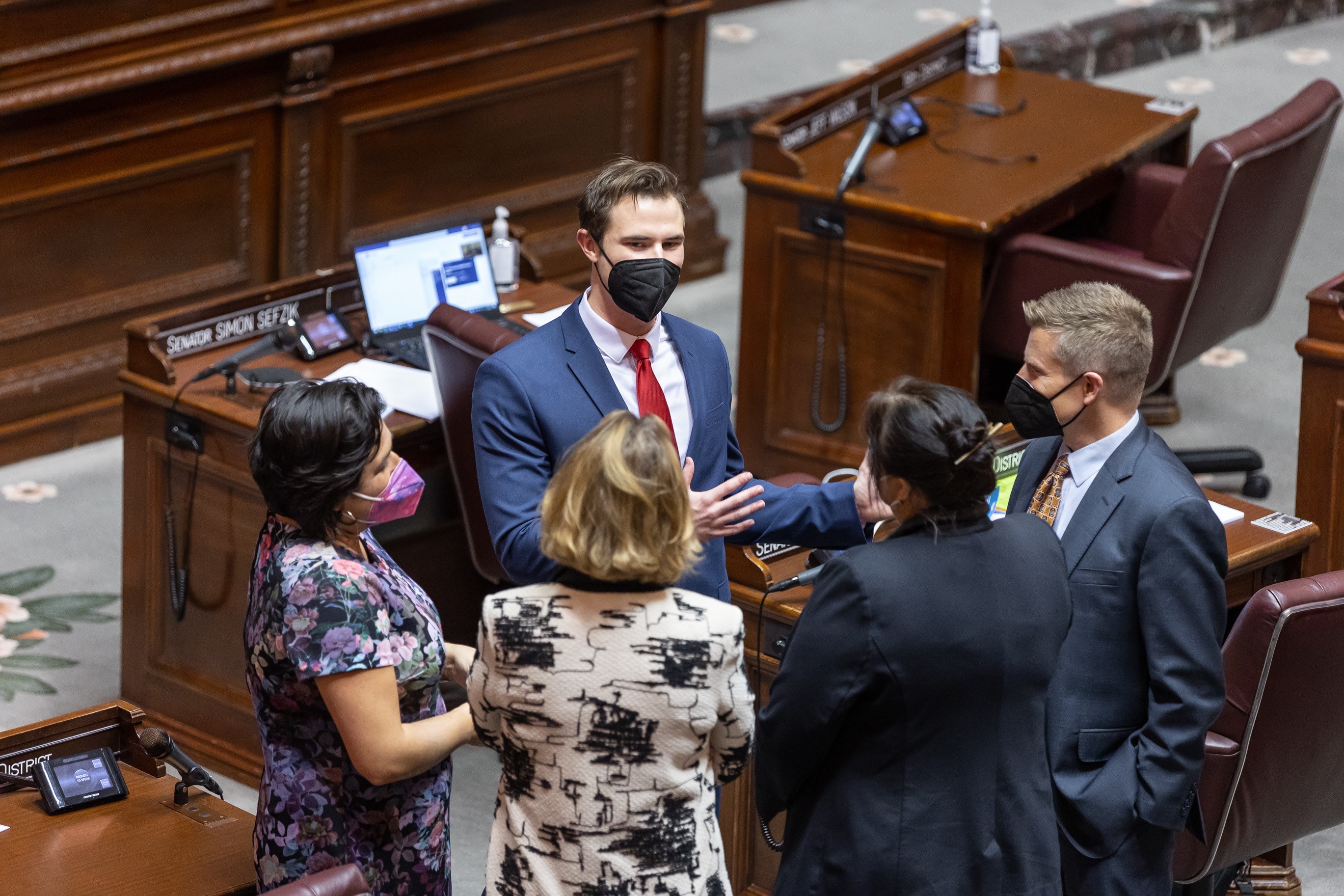 Sefzik speaking with other senators on the state senate floor.
In a district that has recently seen severe flood damage and controversial public safety laws, Sefzik argues that his young age is a strength, equipping him to listen well and build relationships that cross the political aisle. And he has hit the ground running; he is so busy meeting with constituents and getting his office set up that he could only find time to eat during our interview: "I'm just so busy I haven't really had any meals or anything."
Benjamin Crosby, who graduated with Sefzik and has partnered with Sefzik in debate since early high school, considers this ability to listen and form relationships one of Sefzik's greatest assets. Crosby saw it firsthand when Sefzik, even at the age of 12, intentionally became friends with Crosby's four younger siblings.
"I think that's a testament to […] his ability to reach out and make relationships, whether it's a lifelong relationship or a five-minute relationship with somebody," Crosby said.
The PHC community is excited to see Sefzik, a beloved member of his graduating class, step into this new role. "We were delighted to hear of Simon's appointment to represent the people of the 42nd district in Washington," said President Jack Haye. "He is a principled leader who knows what it means to think carefully and stand up for what matters. I have no doubt he will represent his constituency with both integrity and foresight."
"Patrick Henry College was a really great experience for me," Sefzik said when asked about his time in college. "It taught me so much about the history of the American founding, the importance of being involved in the civic process, and the importance of reckoning with different ideas—ideas that I agree with, ideas that I disagree with—and synthesizing them. Ultimately, the importance of a vibrant public discussion, the importance of being able to take these complicated ideas, whether it's de Tocqueville, whether it's John Locke, whatever it is, and get to really wrestle with all of these different concepts was really a blessing."
Sefzik's term lasts until November of this year. When asked about whether he would seek reelection to a four-year term, he replied: "The goal is to do everything I can with the time I have to help the people who need help right now. I'm considering everything, but my focus right now is to do a good job representing the 42nd [district]."
He was finally allowed into the capitol, wearing a new suit. He made his way to his desk at the front of the Senate floor, where the newest legislators sit, ready to listen.
---
This article was published in The Herald, PHC's student newspaper, written by PHC's journalism students and overseen by Associate Academic Dean and Professor of Journalism, Dr. Les Sillars.
---
Want to learn more about Government at PHC?
Preparing to run for office some day?