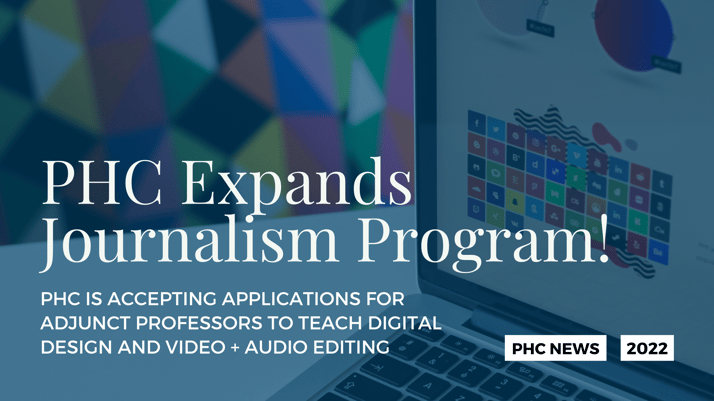 Patrick Henry College just approved adding two new courses, Digital Design I and II, with the first scheduled to be taught this fall.
"We're very happy with how we teach reporting and writing, and how to do that with a biblical worldview," said Professor of Journalism Dr. Les Sillars. "In the past we've introduced students to some basic skills in design and multimedia. But this will be a significant improvement. The upgraded course will teach basic skills as well as principles of graphic design."
PHC is accepting applications for an adjunct professor to teach Digital Design I in Fall 2022, and for an adjunct professor to teach video and audio editing in Spring 2023.
In particular, PHC alumni with experience and academic qualifications are encouraged to apply. More information is available here.