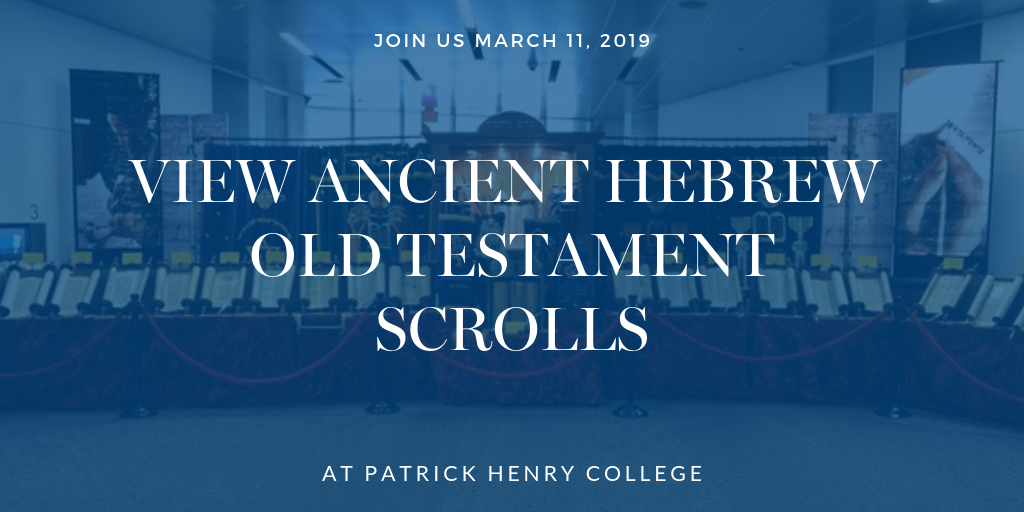 Christian Heritage Foundation makes a special presentation on March 11 at Patrick Henry College.
Hebrew scrolls from the collection of the Christian Heritage Foundation were on display in Hodel Center earlier this month.
The display includes 16 scrolls which comprise the entire Old Testament. Most of the scrolls are more than 250 years old. Six were commissioned by the foundation when a worldwide search failed to turn up available copies.
Among the most remarkable is 15th-century copy of the Torah, handwritten on deerskin.
President Haye was also honored during a presentation on March 11; receiving an early 1800s copy of the Ten Commandments from a Torah page from Northern Europe written on sheepskin.
How amazing that a 300-year-old scroll of Isaiah is an exact copy of the 12th Century Dead Sea Scroll of Isaiah! It is eye-opening to be reminded of the meticulous care taken by many faithful individuals in the effort to accurately copy and courageously preserve God's Word for centuries.
---
Learn more about the three distinctives that set Patrick Henry College apart from ever other school in the nation...