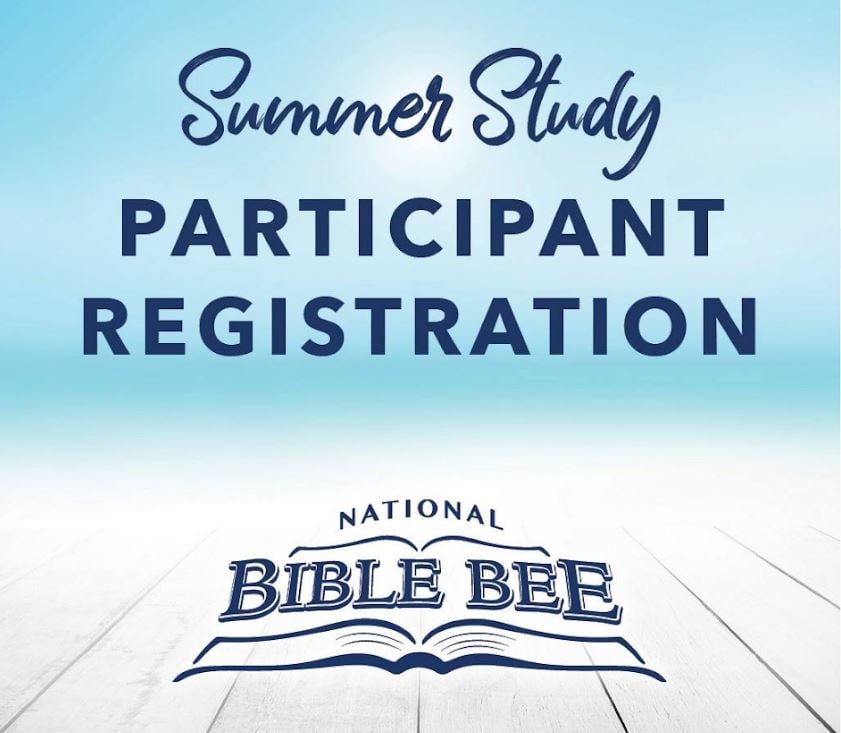 We are excited to share an announcement from our friends at the National Bible Bee.
This summer, thousands of young people will invest their time in the study and memorization of Scripture. Participant registration is March 15 through May 31. Don't miss out!
The 8-week Summer Study prepares and encourages participants to memorize and study Scripture, whether they are studying on their own or taking part within a hosted group.
Using the Discovery Journal resource, the Summer Study launches the participants on a journey through the Scriptures asking questions designed to help them learn tools to discover the truths of the Bible in as little as 20 minutes a day with the option of a deeper study.
At the conclusion of the Summer Study, participants may take the National Bible Bee Qualifying Test. This test allows them to be ranked nationally among other Summer Study participants. If they score within the top 120 of their age division and have met all the other requirements, they will be invited to be a contestant at the National Bible Bee Competition (NBBC).
The impact of Scripture is lifelong and eternal. It all starts with a single verse. Learn from Courtney how study Scripture over the summer has impacted her. Click here to get involved.
---
Did you know, effective Fall 2019, Patrick Henry College will award a National Bible Bee Champion in the Senior category a guaranteed scholarship package of $60,000 over four years. Read more about it here...