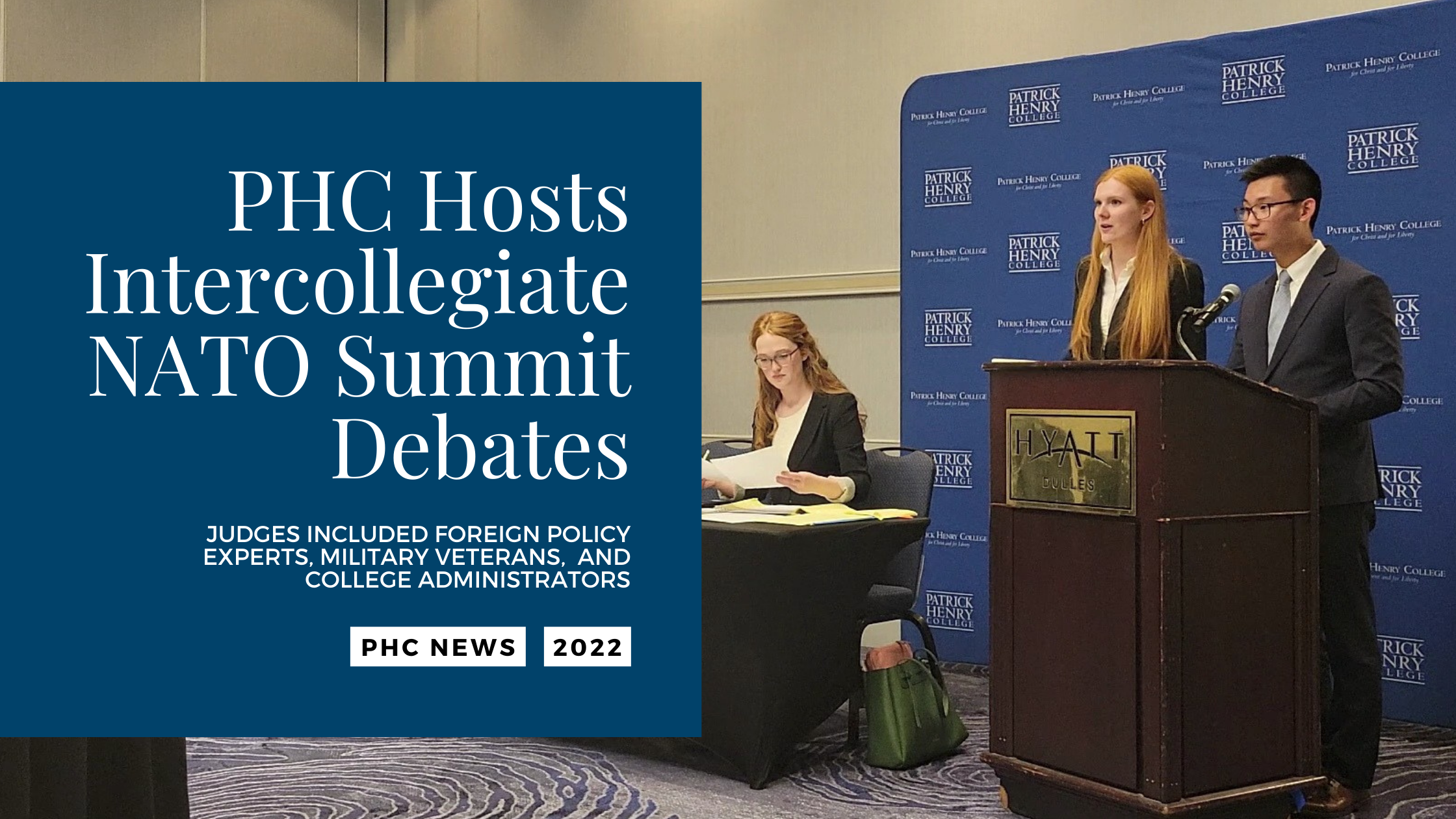 On March 26, Patrick Henry College hosted its inaugural NATO Summit Debates in nearby Herndon, Virginia. Graduate and undergraduate students from multiple schools competed at the tournament, and judges included foreign policy experts, military veterans, and college administrators.
In light of intense fighting in Ukraine, the students debated the merits of extending NATO's military commitment compared to treaty membership further eastward. In the final round, freshman Josiah Todd and sophomore Calvin Huh advocated against expansion, while a team from Regent University argued for NATO's inclusion of Sweden and Finland. Regent won the round by a single point.
PHC students swept the tournament, winning four out of the top five team awards, as well as four out of the top five individual speaker awards. Because the tournament was the first of its kind, PHC debate coach Ryan McDonald hopes to host the tournament annually. A special thank you to McDonald for his hard work executing his vision for the tournament, giving many students an opportunity to compete.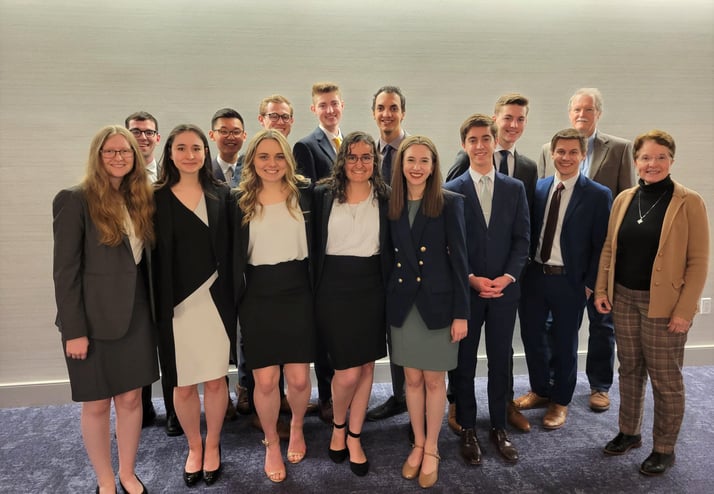 The PHC team at the NATO Summit Debates.
Both the students and judges expressed gratitude for the chance to be involved in such a timely event. Many judges were interested in joining future events as well as exploring potential internships for PHC students.
Excellent job!
-----
PHC has the top collegiate debate program in America. Click below to learn more about forensics at PHC.