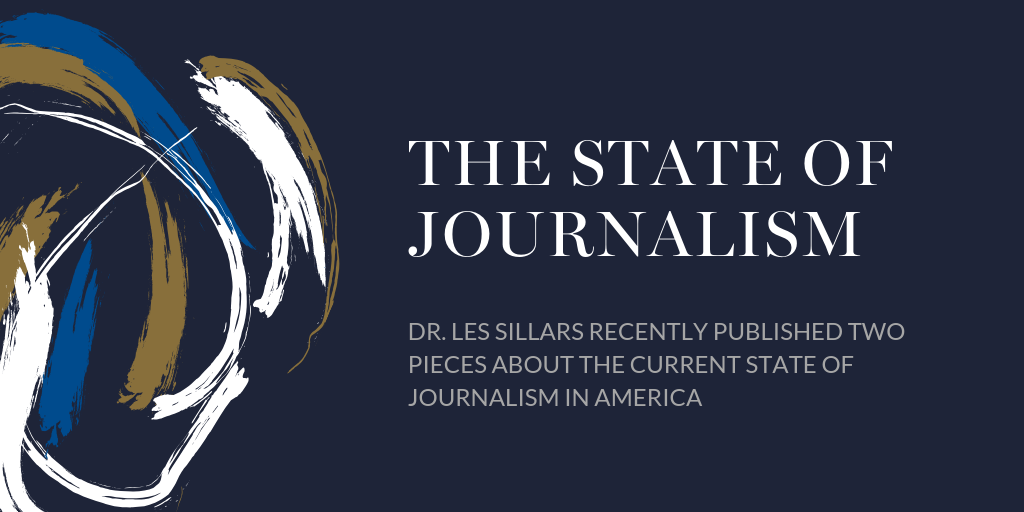 Les Sillars, Journalism Program Director & Professor, recently published two pieces about the current state of journalism.
He argues in the current Issue of First Things that, despite the industry's struggles over objectivity, journalism is a profoundly noble calling. And his latest commentary on World Radio makes the case that legal protections against libel have hurt journalism more than helped it.
Dr. Sillars (University of Texas at Austin) teaches courses in the Journalism major, directs internships, serves as a student adviser, and oversees the student newspaper. He writes and edits for worldmag.com and is Mailbag Editor at WORLD magazine. His work has also appeared in The Weekly Standard, Touchstone, The American Conservative, The Gospel Coalition, and others. His first book, Intended for Evil: A Survivor's Story of Love, Faith, and Courage in the Cambodian Killing Fields, came out in October, 2016.
Read more about PHC's outstanding faculty by clicking the button below...