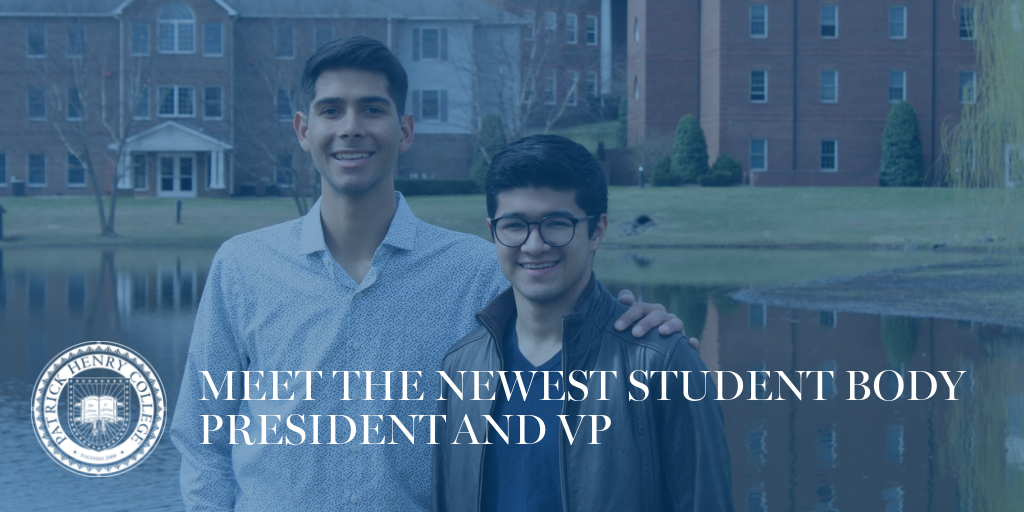 Junior Emil Meintjes ('20) was recently voted the new Student Body President for the 2019-20 academic year. Leo Briceno ('20) was his running mate. Here's what Emil had to say about the process...
Tell us a little bit about your platform...
Leo and I have undoubtedly benefited from an incredible community here at PHC, and wish to give back to campus during our year as Student Body President and VP. We hope to do so in two ways: through maximizing our school's incredible potential and cultivating a community of Christ-like love. We have several practical ideas for doing so, and cannot wait to get started.
What made you want to run originally?
My older brother, Ruan Meintjes ('16), served as PHC's SBP four years ago. As a high school senior, I remember hearing all about what he was able to accomplish for students at PHC. Since attending this school, I have always hoped to follow in his footsteps and continue a legacy of servant leadership.
The election ended up being close—what do you think set you apart?
Both tickets involved in the race, I sincerely believe, would have been fantastic representatives for the student body. However, I would say that our past involvement in PHC's community, proven leadership for PHC's Baseball and National Model United Nations teams, existing relationships with PHC's administration, and fundraising experience were significant factors in our election to the positions of SBP and SBVP.
What are the main things you hope to accomplish in your term?
We wish to continue the work of Esther and Josh, the current SBP and SBVP, particularly in regards to their ideas for an evangelical missions board and a mental health accommodation policy. In addition, I plan to attain sustainable sources of funding for student government, provide the student body with discounts on post-graduate entrance exam preparation courses, and compile an extensive career database to aid students in their search for internships and jobs. Leo will be focusing on the community, bringing news of the persecuted church to students on campus, providing parting students the opportunity to record their testimonies and preserve it for years to come, and to incentivize the mentorship program in order to provide guidance to new students on campus and foster meaningful relationships between underclassman and upperclassman.
What's one thing you want the broader PHC audience to know about life on campus?
Life on PHC's campus is characterized by a vibrant Christian community that students can find nowhere else. Just as iron sharpens iron, students at PHC continually encourage and challenge one another while forging friendships that will last a lifetime.
---
Learn more about our commitment to an unwavering biblical worldview by clicking the button below...