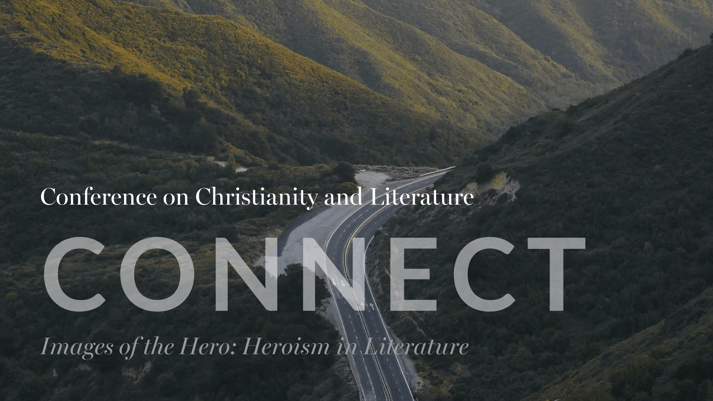 This month, Dr. Cory Grewell, PHC's professor of Literature, hosted an East/Southeast regional meeting of the Conference of Christianity and Literature (CCL). The twenty-three paper presentations and keynote speech touched on the theme of "Images of the Hero: Heroism in Literature.
"I had no idea what to expect," said Rachel Hankinson, a PHC alumna who attended the conference, "but I was so impressed by the welcoming and kind nature of everyone in attendance, as well as the wide range of backgrounds."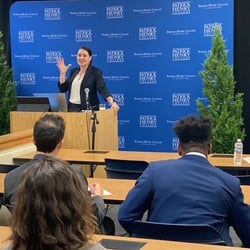 Tiffany Yecke Brooks, the keynote speaker, presented on "The Lukan Christ and His Distinction From Hellenistic Heroes." In it, she examined the representation of the figure of Christ in the Gospel of Luke. Brooks pointed out how Luke intentionally separated the figure of Jesus from the objects of hero cults in the first century by using choice language. Instead of presenting Jesus as a typology of a demi-god or a hero (someone with god-like capabilities), Luke presents to his reader Jesus as God Himself.
Among the undergraduate papers presented by students from Lee University were four PHC alumni: Seth Nowak (class of '22), Katherine Forster (class of '22), Marcus Kidder (class of '22), and Hankinson herself (class of '21).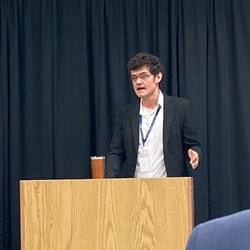 The small size and varied backgrounds of the attendees created a fertile environment for a "high degree of intellectual cross-pollination," said Grewell. He attributed the seamless flow of the discussion to the ways in which the various papers seemed to converse with each other. Hankinson said that each presentation had a common thread with all the others, which created "a delightful and engaging" discussion.
Hankinson present her paper "Mythologized Self: Emily Dickinson's White Dress and the Freedom She Found," alongside another paper about George Herbert. "These two poets led very different lives, but had so many similar aspects," she said. The poets' mutual love of God and reclusive nature led to discussion about isolation within the body of Christ, how to interpret these poets' works, and other topics.
"When you bring people together who love literature and love the Lord, from all these diverse walks of life, it creates a space for deeply meaningful conversation, encouragement, and learning," said Hankinson.
Do you want to engage in lively discussion about Christianity and Literature? Click below!