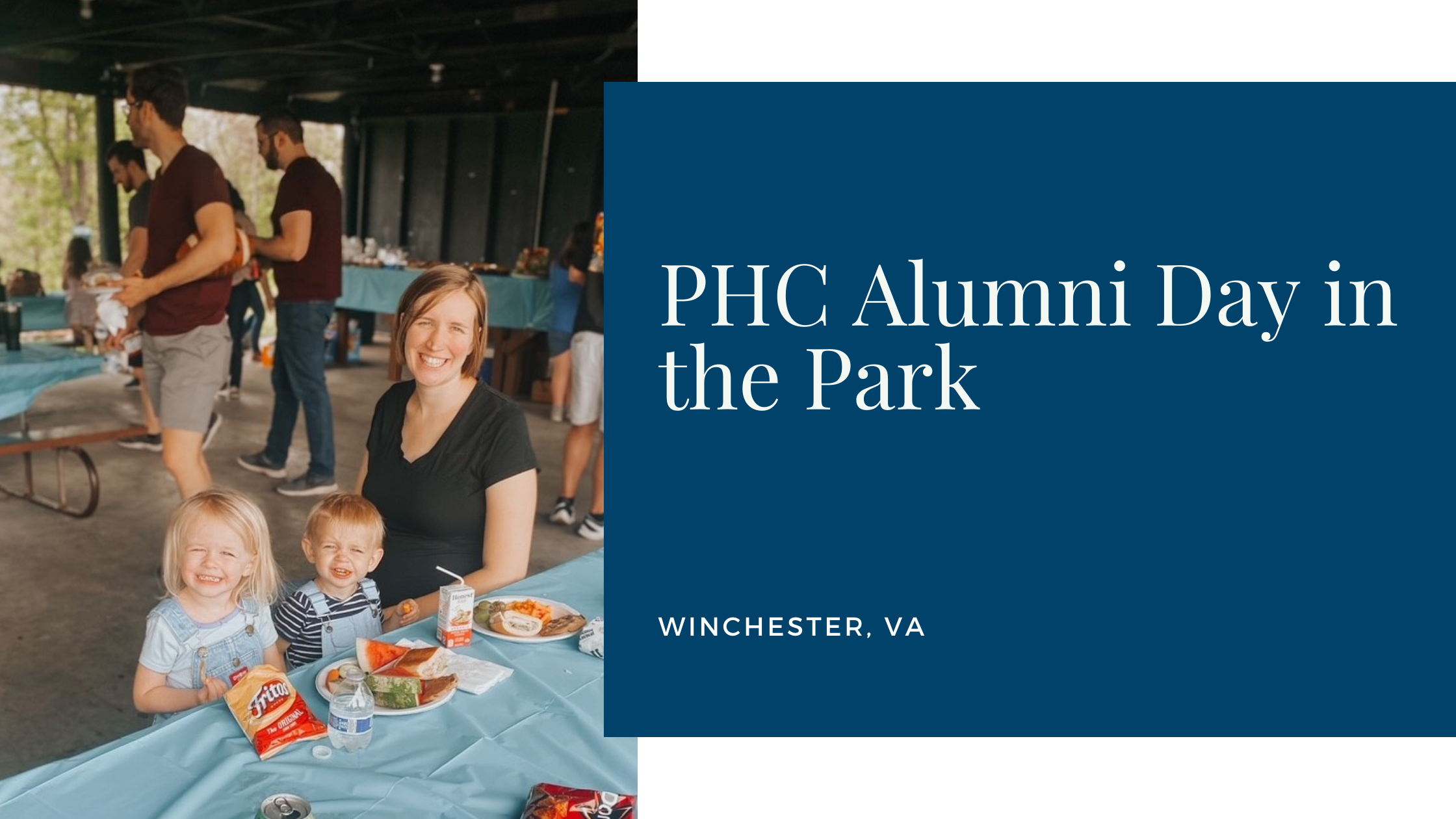 The sunshine pulled through for our first ever PHC Alumni Park Day in Winchester, Virginia on May 14th. Fifty alumni, kids, faculty, and staff gathered at the pavilion in Jim Barnett Park.
It didn't take long for the dads to put the cornhole to use and the kids to start a game of soccer. For now we're calling it Alumni Day in the Park or Alumni Park Day, but what is it? This is the brainchild of Jonathan ('10) and Rebecca ('13) Horton. They thought of a way to bless alumni families in Winchester and teamed up with Alumni Affairs Coordinator Adriana von Helms ('21) to fuel the idea into action. This event would not have happened without the generosity and initiative of the Hortons.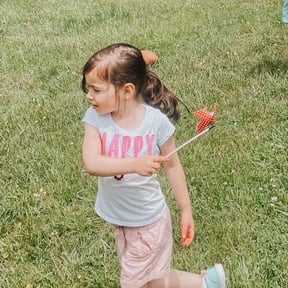 Colonel Gordon Middleton, the Director of the Strategic Intelligence Program, and Dr. Robert Spinney, Professor of History, made the day particularly meaningful. PHC provided a spread of sandwiches, chips, and fruit.
The Hortons also generously provided the drinks, snacks, and games for the day. Seeing alumni from classes 2006 to 2021 enjoying conversation and gathering with their families was so much fun.
Alumni Park Day round two, anyone?