Nicole Braddock Bromley, an author and activist who promotes healing after sexual abuse, spoke to the Patrick Henry College student body in chapel on February 23.
Please note: The video contains mature content.
"Approximately one in three females and one in six males are sexually abused before they turn eighteen," Bromley said. She shared her testimony of experiencing Christ's redeeming love after years of victimization through childhood sexual abuse from a family member.
"Pain draws us into hiding. Purpose calls us out," Bromley said. She also exhorted students, "The silence must be broken."
Bromley has fought human trafficking in countries including Uganda and Cambodia. She is also the author of three books, including Hush: Moving From Silence to Healing After Childhood Sexual Abuse. In 2014, she founded OneVOICE4Freedom to fight child sex slavery around the globe.
This was Bromley's second time speaking at the College.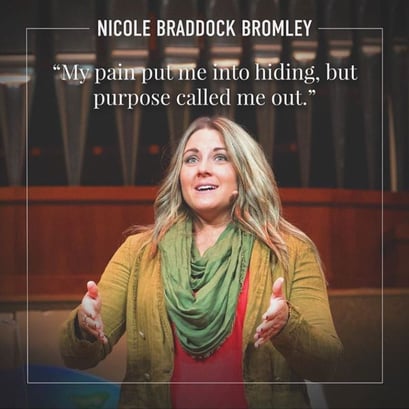 ---
Learn about PHC's international impact by clicking the button below!