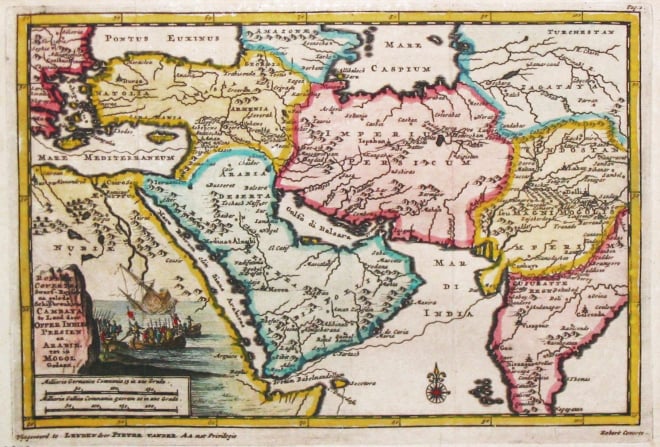 In September PHC's Model Arab League (MAL) was nothing more than an ambiguous All Student Email. Didn't we already have a Model United Nations team?
But that was September. Now, with Dr. Mary Habeck as their faculty sponsor, the MAL team is ten students strong. More importantly, they're in the thick of preparing for their first regional tournament.
"I have to admit I was nervous at first, but things are looking up with our full team," Julianne Owens said.
Owens is leading the charge on the administrative front, working on tournament registration and organizing regular practice sessions.
PHC will represent Syria at the Georgetown regional competition in November. The team is subdivided into five councils, each with two students. And while MAL content is specified to the Middle Eastern theater, the concept is identical to Model United Nations.
"Structurally, it's basically a condensed version of Model UN, that's all," Owens said.
It's old hat for the three previous Model United Nations competitors. The team spiced up its first practice round with a bit of Disney. It threw out Syria for Cinderella and Egypt for Aladdin.
"When we had our mock round, Ozzy got up and started going," junior Thaddeus Tague said. "He already totally knew what he was doing."
But thanks to the real-world nature of the tournament material, even amateurs have a shot at doing well.
"Model Arab League is completely intuitive, so it's all about being invested in your material," Owens said.
As the name indicates, the league is a simulation of the actual Arab League, which is comprised of twenty-two independent Arab states. Since Syria was expelled from the Arab League in 2011, PHC will represent the Syria National Coalition, not the Assad regime.
PHC has a fair shot at ranking well in the November competition. "It's a regional conference, so it's not that big," Mattackal said, "but I think we can do pretty well. The people we have are knowledgeable. I think we can make it work."
But the pressure, not to mention weekly time commitment, is steadily increasing as the fall semester wears on. With the tournament less than a month away, the team is buckling down.
"We have three meetings every week, which is a lot, then the handbook reading, lots of practicing, mock rounds and that kind of thing," Tague said.
The group's diversity made it easy to split up into councils. Each council has a distinct function for the broader Syria National Coalition, and will perform unique roles at Georgetown.
"Ozzy is economics, Thaddeus Tague is on political, I think Chase is defense – so people are assigned toward their interests, and that helps it all come more naturally for everybody," Mattackal said.
--
By Belle Tague, with reporting by Rebekah Jorgensen
Originally published in the PHC's The Herald