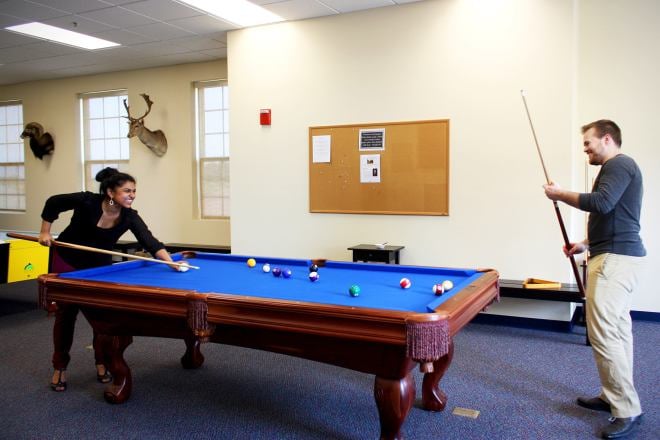 During busy semesters, whether on weekends or in between classes, students look for ways to practice the art of relaxation. With the opening of a brand new Student Lounge and East Corridor lined with comfortable seating, it just got easier.
"The Barbara Hodel Center had this design intention from the very beginning," said Earl Hall, Patrick Henry College's Vice President for Campus Services.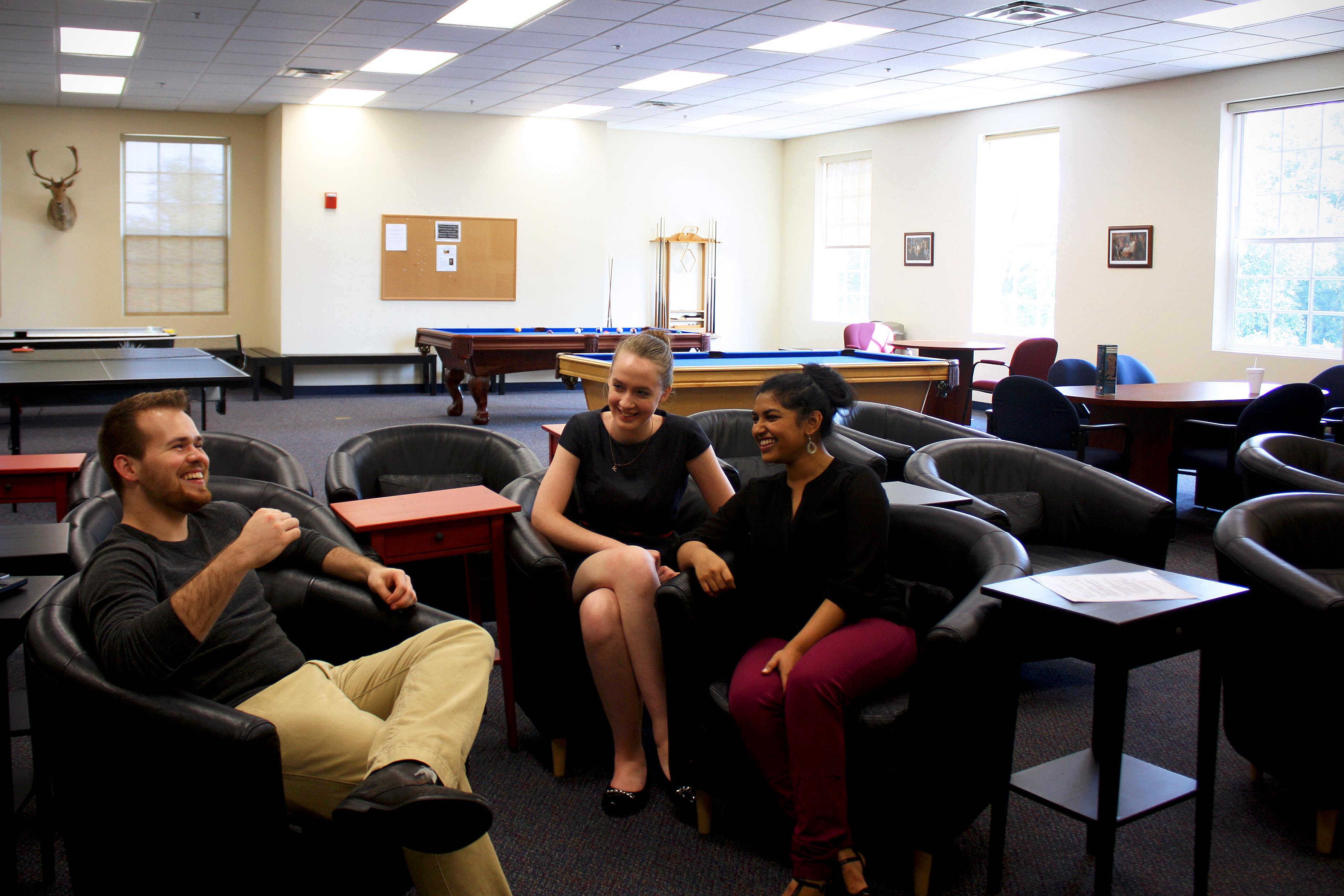 In the early part of the spring semester last year, the college was informed of a gift donation that was allocated for this particular effort by a longtime Board of Trustees member. To provide the desired space for a comfortable, useful, and relaxing area for students, Patrick Henry College took 2,975 square-feet of the Barbara Hodel Center and construction began in June.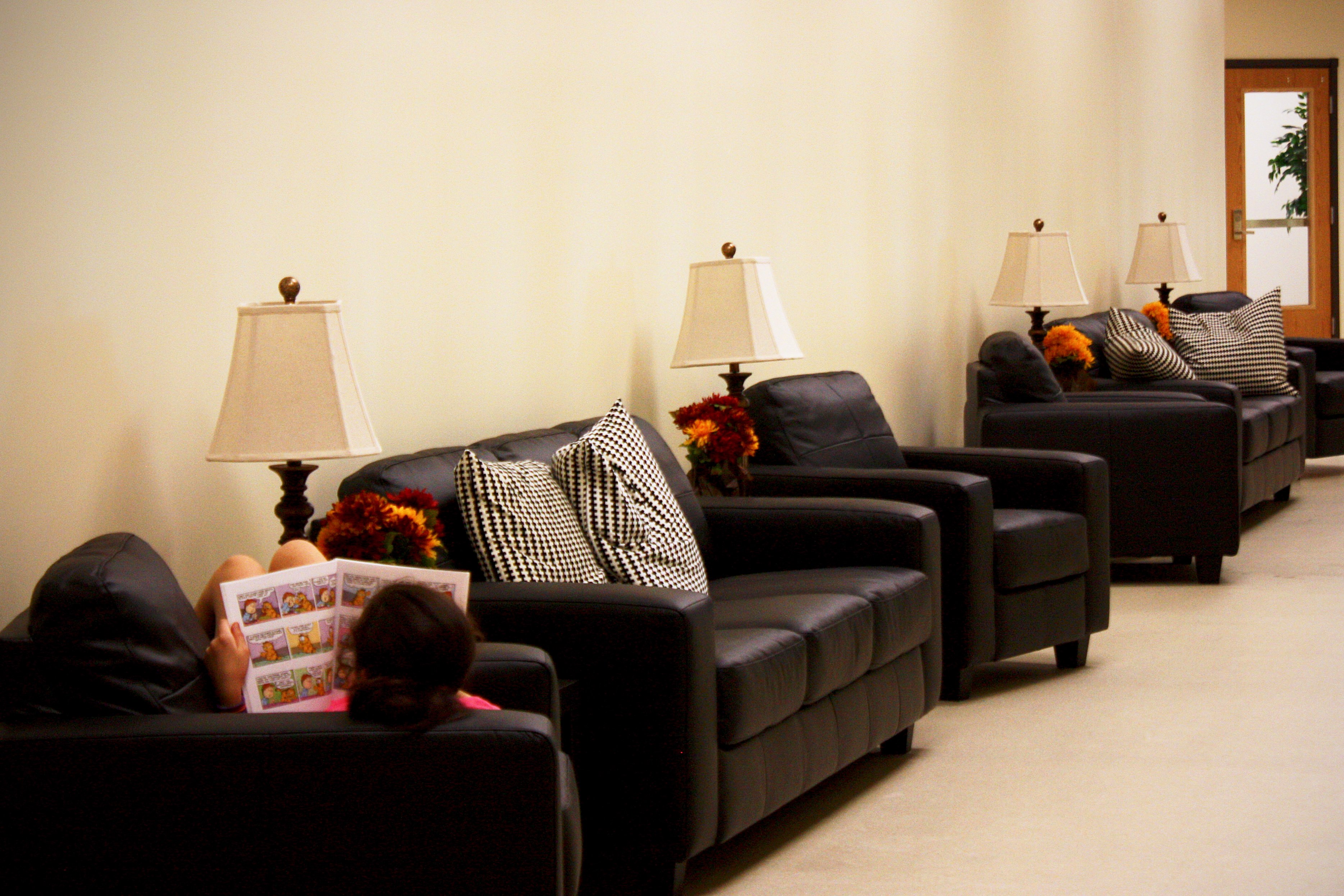 Dr. Michael Farris, Dr. Gene Edward Veith, and Mr. Carl Schreiber were keenly involved in the design decisions. Hall worked as a behind-the-scenes resource to PHC Facility Manager John Terryberry, who executed the project and managed the different inspectors and trades vendors.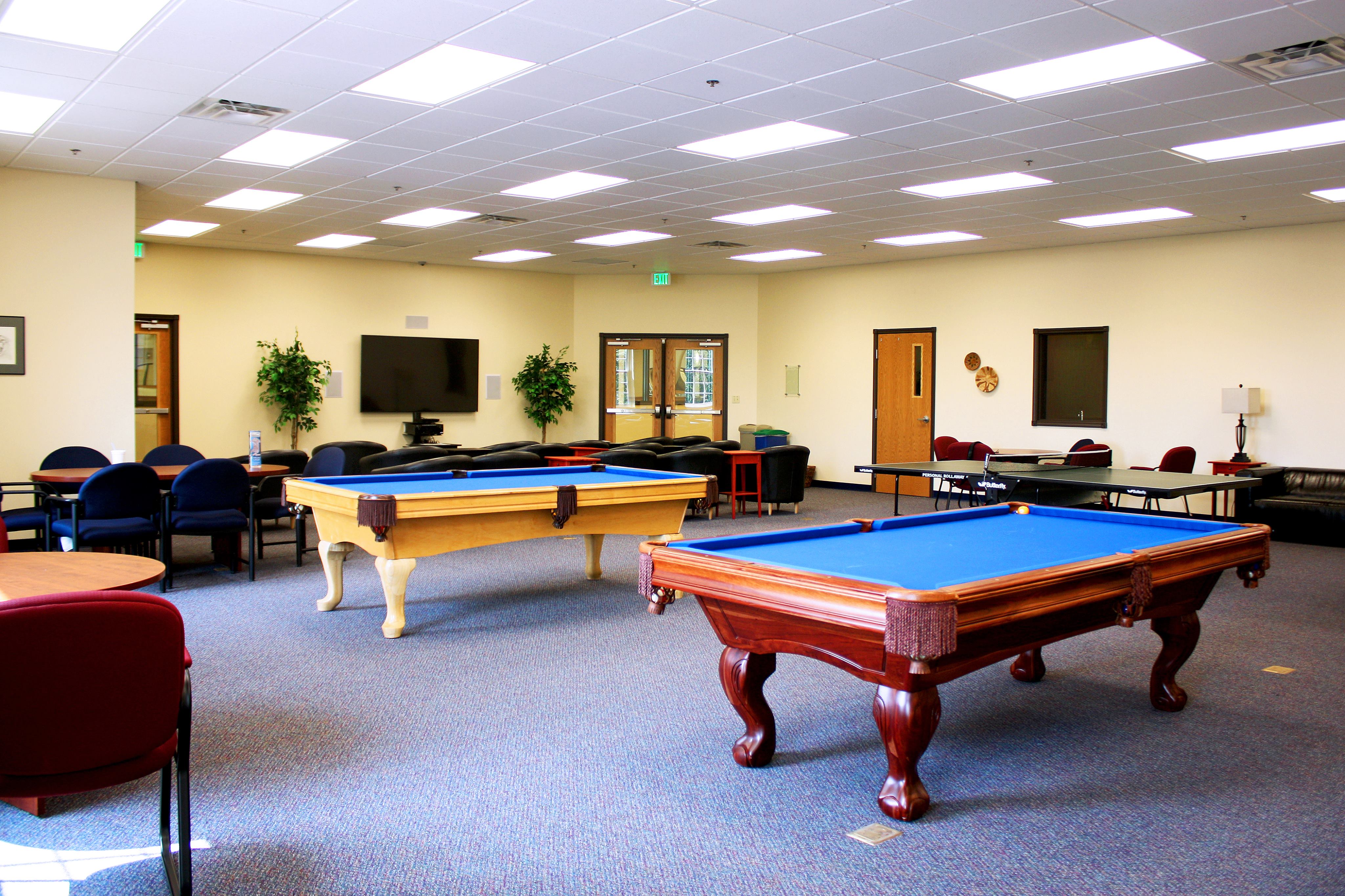 Completed just in time for the new semester, the new Lounge features a 1,879 square-foot open room with comfortable furniture, a new 80-inch TV, new camera system, fresh ping-pong and pool tables, all-new table tennis rackets and balls, and bright windows. The Lounge is adjacent to a student kitchen complete with double ovens, dishwasher, fridge, cook top, cookie sheets, and other durable kitchen utensils. Dean of Students Sandy Corbitt hopes that students will use the student kitchen as they would the kitchen at their churches.
"Not many colleges have a student kitchen like this," Corbitt said. "Most kitchens are in residence halls. So it's important to be good stewards of a kitchen that 300 people want to use," Corbitt said.
But the crown jewel of the BHC's renovations will be the completion of the new board room being constructed in the vacated old student lounge. PHC alumnus Daniel Schanzenbach is currently upgrading the board room with his carpentry business, Schanzenbach Construction.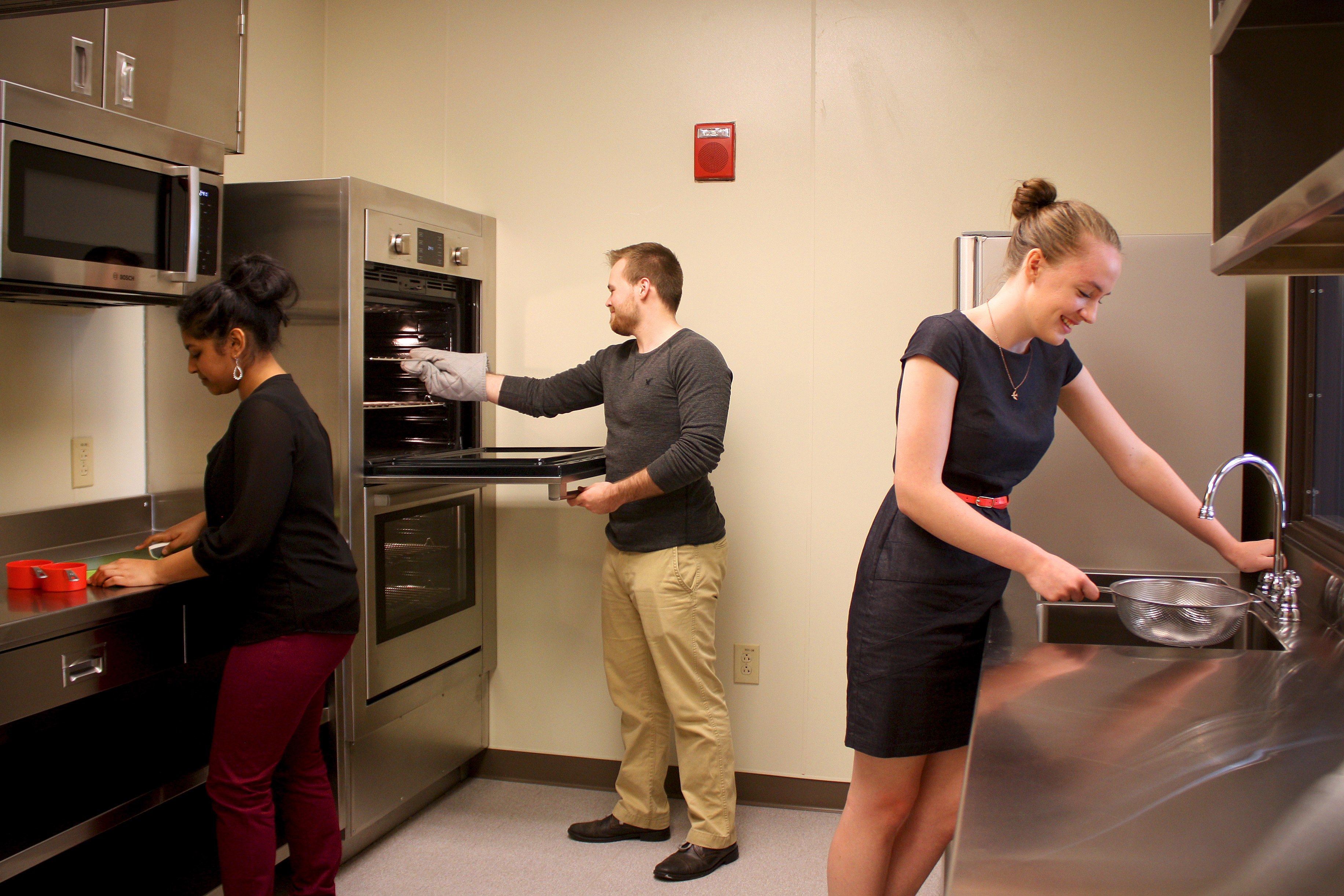 "The fairly upscale multi-purpose flex place to do high-end gatherings will be a valuable addition," Hall said.
Photo courtesy of Aphrodite Sahinidis