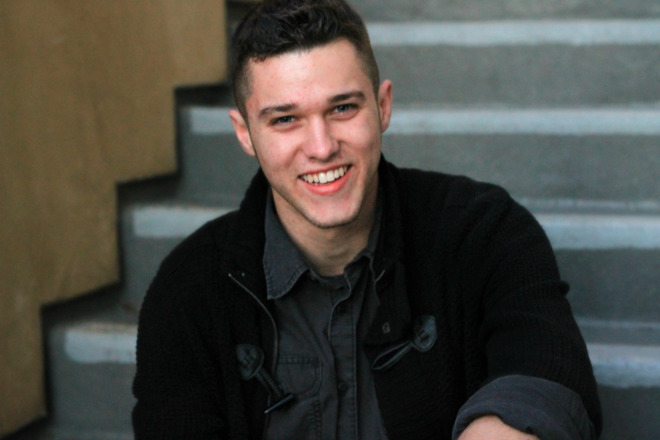 Every morning for 12 weeks this summer, junior Thaddeus Tague (Government, 2017) tied his worn dress shoes, hit play on a new Spotify playlist, and walked 15 minutes to and from his internship with the City of Carlsbad, CA. The City of Carlsbad is a metropolitan corporation that operates under the council-manager form of government. As a junior government major, Tague pursued the internship knowing that this level of real-world experience would enable him to one day work in public administration.
"This internship really shaped what I thought my vocation to be," Tague said. "It separated my strengths from my weaknesses," Tague said. Overall, it convinced Tague to pursue a career in government agency or public administration.
While 60 percent of Carlsbad is undeveloped, Tague said, it is also very prosperous. "The City of Carlsbad is there to protect the wellbeing of their citizens and make sure their district is continuing to grow and preserve the Carlsbad ethos," Tague said.
Tague worked as an assistant in the Office of the City Clerk, which functions in congruence with the City Council to make federal, state, and local statutes. With customer service being an integral part of his job, Tague stretched his interpersonal skills, especially when helping unsatisfied customers. "You can diffuse and redirect that anger," Tague said, "but you can't be a Barbie doll to a mad customer sometimes." The speed bumps he encountered during his internship never detracted from the overall experience, he said. "They just added flavor and life experience not to mention good stories."
Transitioning from the classroom to the work force proved to be an indispensable experience. Tague assisted in key government operations, conducting research, assisting in the codification process of filing documents, carrying out detailed analysis of spreadsheets, updating ordinances, and tracking petitions.
Tague's favorite part of his internship involved 60 bankers' boxes full of signatures for a petition that would open a mall and bring millions of dollars. In a private conference room, Tague and the other interns spent nearly five hours counting 20,000 signatures. After verifying the signatures, he signed across the seal to make sure they weren't broken, stacked up the boxes, and hopped on the van that delivered the boxes with the California registrar truck.
"If a clerk is lucky, they get to do two to three of these in their entire career, so this was a pretty big deal," Tague said.
Throughout his internship, Tague narrowed down his career path. Tague didn't even know about this internship option until PHC's Apprenticeship Coordinator Jeff Thornhill encouraged him to open his peripheries. "My managerial skills are a little better than my test-taking skills, so maybe I'm not cut out for law school, but God's showing me that I have options," Tague said.