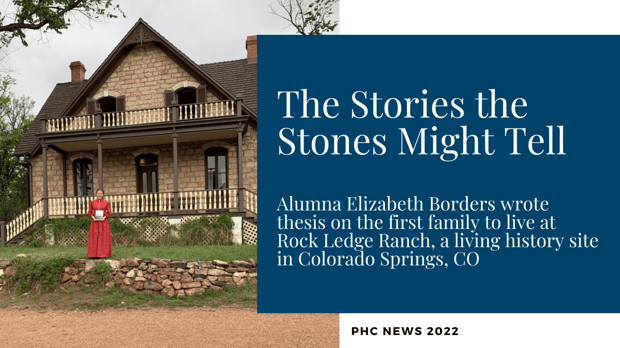 Elizabeth Borders, one of Patrick Henry College's most recent graduates, self-published her senior history thesis, "The Stories the Stones Might Tell," this month. The book should be available for purchase by mid-July.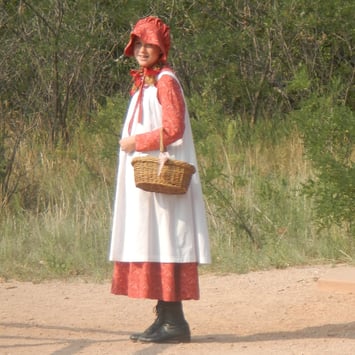 Ever since she was 12 years old, Borders has given tours, cooked, and cleaned in period clothing at Rock Ledge Ranch, a living history site in her hometown of Colorado Springs, Colorado. The ranch was originally built by the Chambers family in 1875 and includes three different houses. Her experience working at the ranch not only fed her love of history, but also led to her senior thesis topic.
While at Rock Ledge Ranch, she realized that although many documents written about the Chambers family existed, their story wasn't written in any one place for someone to read. She decided to explore their history, weaving her research into a cohesive, 125-page-long story—her senior thesis.
Borders spent her senior year of college combing through century-old newspaper articles and city directories, looking at copies of land deeds and census records, and tracing members of the Chambers family through online databases. Of course, she was already familiar with the Chambers family's home. Because the site was restored, she could even look at the original wallpaper pasted onto the walls in the late 19th century.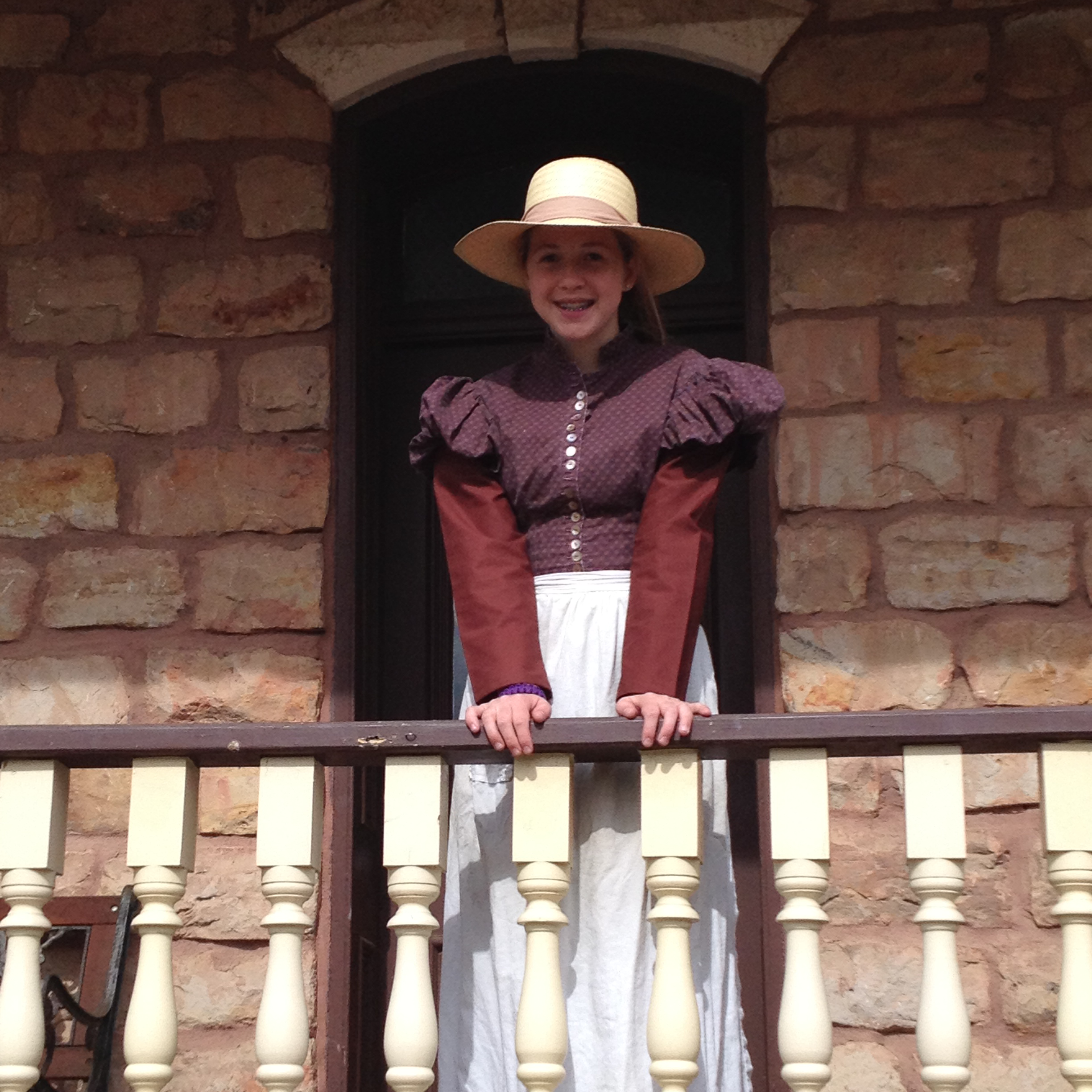 The Chambers family originally moved to Colorado Springs from Pennsylvania in 1874 in search of a better climate for Mrs. Chambers, who likely struggled with a respiratory ailment. The Chambers were influential in their new community and ran a dairy farm, helped to start the first school in their valley, and learned how to grow crops in greenhouses to protect against frost.
The Stories The Stones Might Tell Update: October25, 2022:
Author Elizabeth Borders discussed the Chambers family and other pioneers of the Pikes Peak Region in the late 1800s. Rock Ledge Ranch in Colorado Springs, Colorado, hosted this event for C-SPAN's American History TV!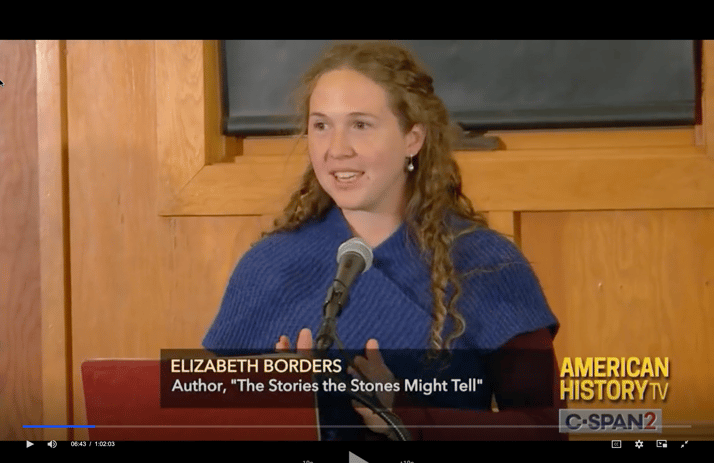 The purpose of writing a senior history thesis at PHC is not just to tell a true story, but to make an argument for why that story matters in the grand scheme of things. As Borders researched the Chambers, she realized they were part of a bigger "second wave" of settlers in the West. The second wave was not the first to discover the land they settled on, but they were the first to create communities that lasted. Although the Chambers sold their ranch in 1900, their Christian influence helped shape the community that became Colorado Springs.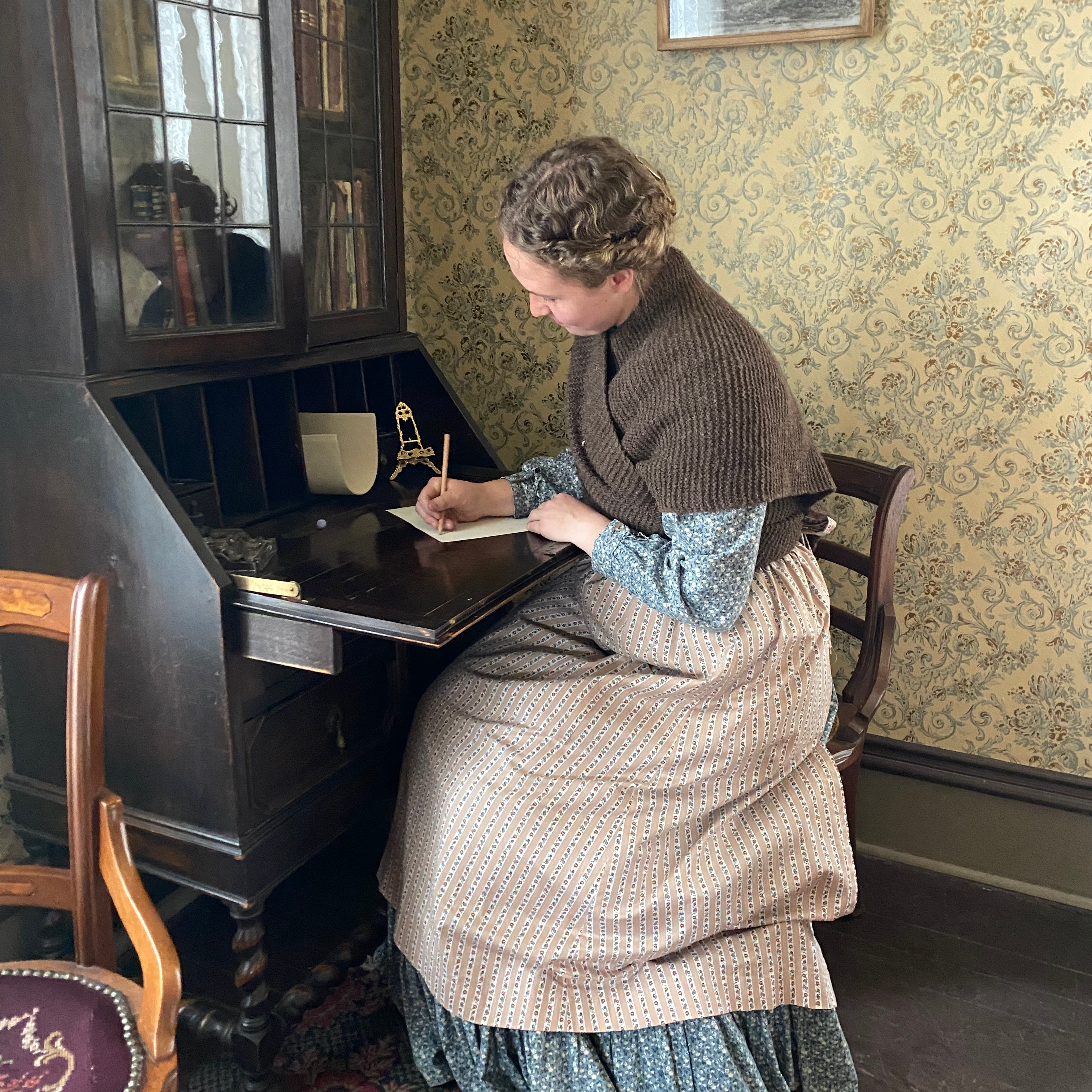 Borders has returned to Rock Ledge Ranch for the summer and will teach history and Latin at a Christian school in Colorado in the fall. Once her book is available for purchase, it will be sold in the ranch's giftshop—its "General Store"—and on Amazon. When Borders graduated, Dr. Douglas Favelo presented her with the 2022 Outstanding History Student Award and commended her: "[She] has become a top-notch historian… As a writer, she is as clear and readable as published authors."
Now, she is one.