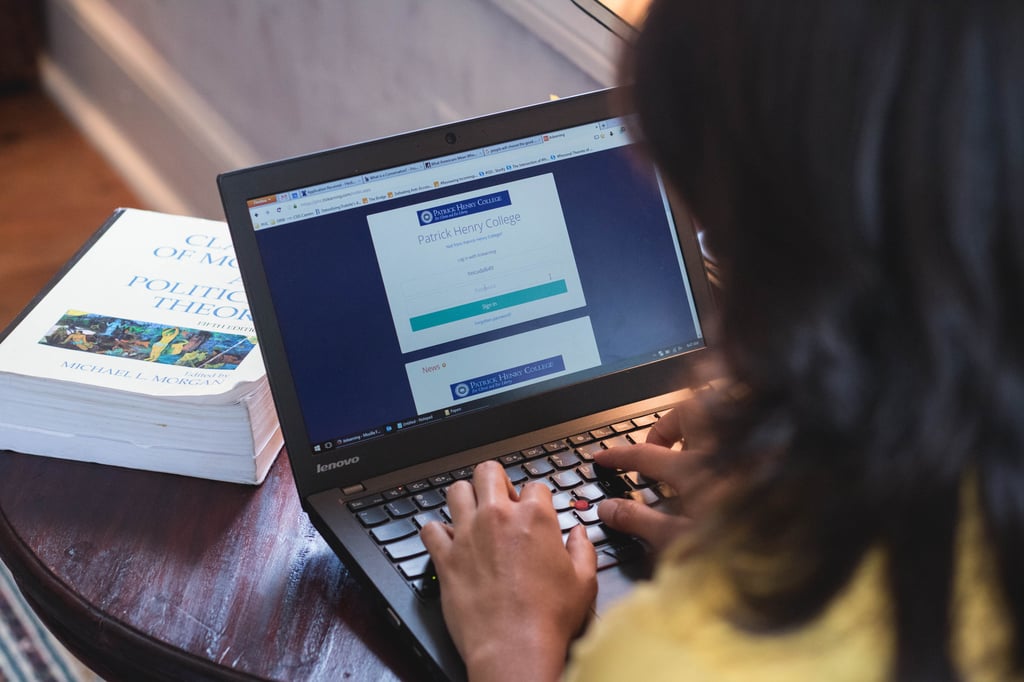 Patrick Henry College has opened up Distance Learning (DL) classes to on-campus students for the summer term. "We wanted to give students a chance to lighten their loads during the fall and spring semesters," said Dr. Les Sillars, Director of Distance Learning.
This summer, Dr. Cox's Theology I & II, along with Dr. Grewell's Western Literature I & II, will be offered. The DL program will expand to offer the majority of core classes over the course of a few years, although only selected courses will be offered in the summer.
Sillars said that the DL program is intended to make a PHC education available to as many people as possible by offering a reduced tuition rate and giving prospective students the chance to begin their PHC program from home.
School administration decided last month that opening the summer DL classes to on-campus students would be a benefit. The opportunity to take summer DL classes, however, may not be very beneficial to upperclassmen. "It's not helpful for me, particularly, because they're only offering certain freshmen/sophomore core," junior Sam Rohrdanz said.
However, Rohrdanz appreciates how taking summer DL classes could be helpful to other students, especially for "people with minors, since it's sometimes hard for them to graduate on time."
As a professor, Sillars has observed that many students with a lighter credit loads often get more out of their classes than students who take multiple semesters of 18 or more credits. With this opportunity to knock out some credits over the summer, students can now clear their schedules during the other semesters.
The tuition rate for DL classes is $425 per credit ($1,275 for a three credit course). This is the same for on- and offcampus students. Financial aid does not apply to DL courses, nor does taking a DL course affect a student's eligibility for financial aid.
Registration for summer DL classes will be opened on the student portal during the spring registration period.
--------------------------------------------------------------------------------
Reporting courtesy of PHC's The Herald.