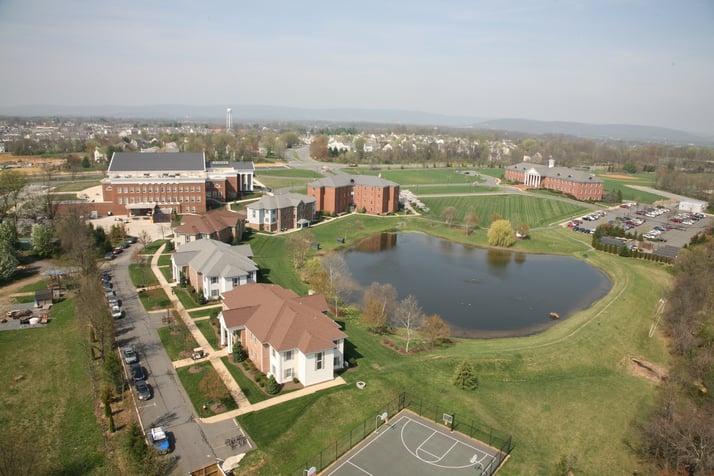 Reposted from Loudoun Times-Mirror.
The Town of Purcellville recently announced that it had been named the 21st Safest College Town in the United States by LendEDU. Statistics to determine this status were used from the Federal Bureau of Investigation, and Purcellville was found to have "a very low violent and property crime rates based on the town's population," according to reports.
Purcellville is home to Patrick Henry College, a four-year private college which opened in 2000. For a list of the top 150 safest college towns in the United States, visit lendedu.com/blog/safest-college-towns.

In addition, Purcellville was ranked the third safest city in Virginia by SafeWise, which also used the latest FBI crime statistics. To view the SafeWise rankings, visit safewise.com/blog/safest-cities-virginia-2016.

"The Town of Purcellville credits the Police Department and Loudoun County Sheriff's Office for their commitment to community-based law enforcement activities for the continued safety of our community. Residents also play a key role in our safety by staying alert, reporting suspicious activity, and engaging with local law enforcement on key initiatives," a statement from the town reads.

"The commitment of the Purcellville Police Department officers and staff is evident in these latest rankings. We are proud to be recognized for our community efforts and activities which have kept our crime rates very low," said Chief Cynthia McAlister in a prepared statement.

McAlister also is reminding citizens of opportunities to serve in advisory groups, including the newly formed Citizens Advisory Committee. An informational meeting will be held at 7 p.m. Nov. 10 at Town Hall for all interested citizens who wish to learn more about this opportunity to further the lines of communication between the community and the police department.

"I remain proud of our local and county law enforcement officials and their commitment to a safe community. Continued advancement in our community policing efforts, coupled with a vigilant and engaged citizen and business community, will ensure Purcellville remains a safe, inviting, and attractive place for individuals, businesses, and students," Mayor Kwasi Fraser said in a statement.