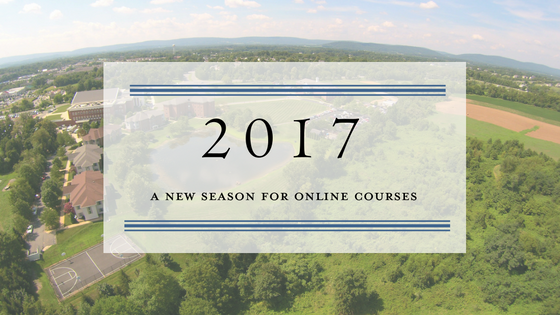 2017 is already proving to be a great year for Patrick Henry College. In the span of one semester, the percentage of qualified states for PHC's Distance Learning Program increased by 716%! High school juniors and seniors (16 and older) are able to enroll in online classes from almost every state*—and registration is still open!
PHC offers up to 30 credits worth of courses spanning a variety of disciplines. PHC maintains its reputation for academic excellence and a classically-minded, Christian liberal arts style of learning even in its online program.
While an online course cannot fully mimic an in-person education, PHC's distance education learning platform allows our students to take advantage of the excellent and dynamic teaching of our professors from the comfort of home. And since the courses are offered at a fraction of the cost of an on-campus PHC course, they are very budget-friendly!
Want to to know what makes PHC's Online Courses distinctive? Watch this short video to find out:
*PHC's Distance Learning Program is currently unavailable in Massachusetts .