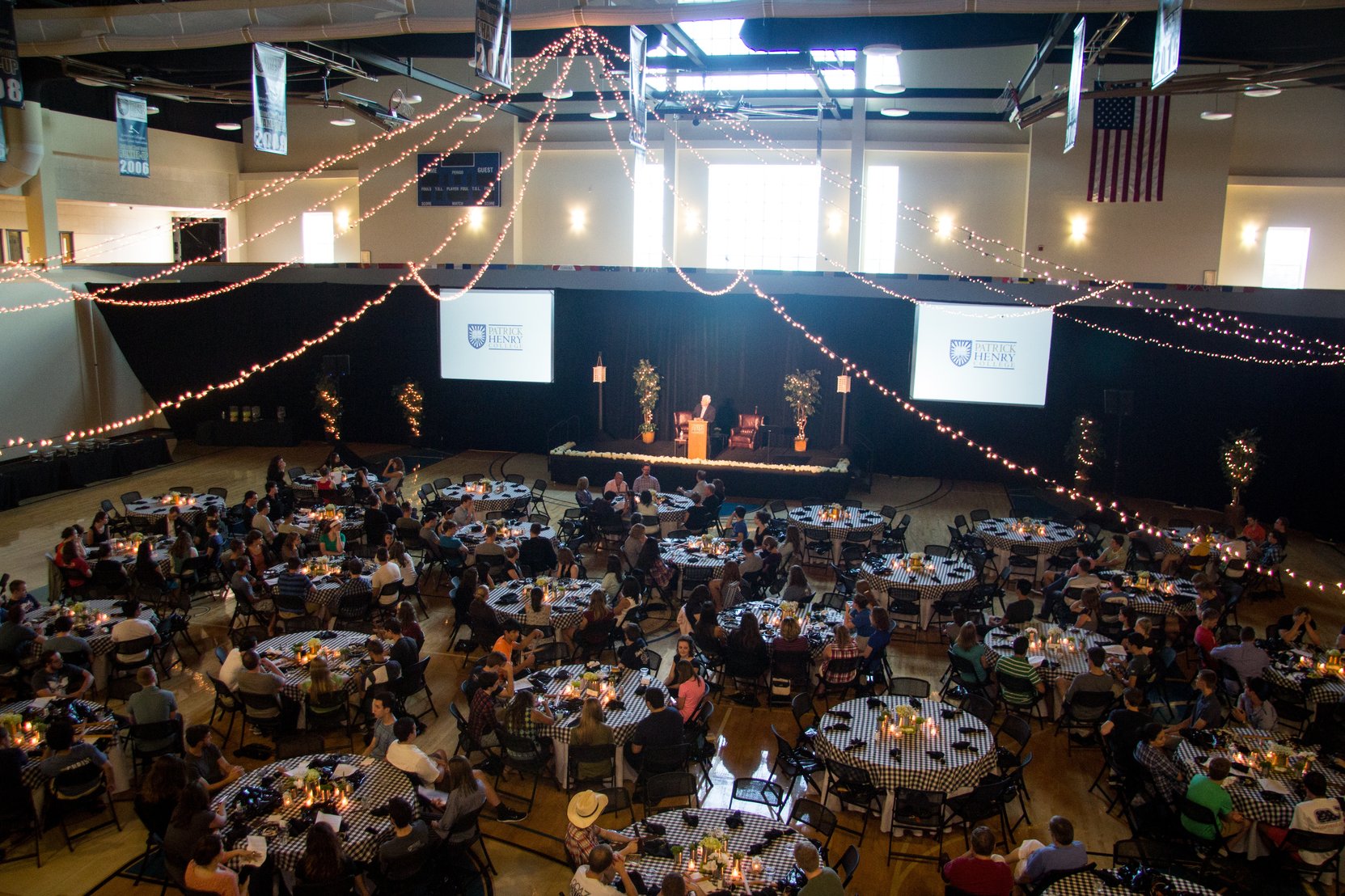 The bags were unpacked, students were finished welcoming back their friends, and the freshmen were finally out of orientation. Students, faculty, and staff gathered in the gymnasium of the Barbara Hodel Center to kick off the Welcome Back Fall Retreat on Friday, August 19th.
Taylor Hart, worship director at Purcellville Baptist Church, led the students in corporate worship and Dean of Student Life Sandy Corbitt introduced the keynote speaker Tim Henderson.
In the three sessions, Friday evening, Saturday morning, and Saturday evening Henderson focused on the Christian call to love. His series, Wingspan: How He Loves Us, focused on Jesus' integration of meeting humans' eternal, spiritual needs as well as immediate, physical needs. His three talks, "The Hooker in the House", "Blind on Purpose", and "Love in Consummation" unpacked the way Jesus radically loved others with a focus on these two types of needs. His last talk articulated a practical application for how to love others holistically. "The only way you will love is if you see yourself as the one who has the greater debt forgiven," Henderson said.
Before each session, Henderson invited students to text questions to his cell number. At the end of each talk, he answered students' questions concerning clarifications of the message, questions about other aspects of the passage, or advice on practical application of the topic.
"[We're] surrounded by so much pain. People in their brokenness—it's everywhere…We're responding to the grief around us. If we're going to be successful, it's going to be because we experience both from Jesus. That is the thing that resources us to love others in a holistic way," said Henderson.
The retreat was largely organized by Dean Corbitt. "I wanted a speaker who would hit it out of the park," Corbitt said. "The students that went have been nothing but grateful. I've gone to retreats all my life—I wanted to give students that same kind of experience. I think it was a success. Tim Henderson said he would love to come back."
Henderson is currently the director the Blue Ridge Fellows, a post-graduate fellows aimed at teaching Christian's how to be rooted in their faith after leaving college. He worked on staff for Campus Crusade for Christ for over 20 years, and served as Vice President with Christian Union.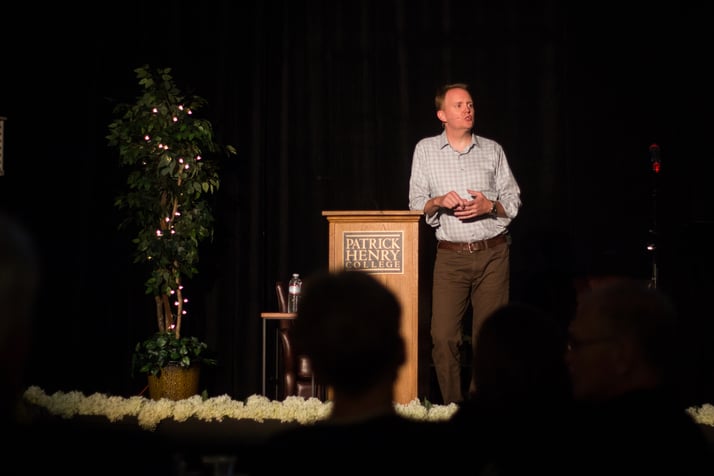 "I liked the idea behind [the retreat]—with uniting the campus together. I think a lot of the themes he talked about were really prevalent in PHC culture. It was about how to love people…how Jesus did that and how we could do that that," said sophomore Kara Brown. Resident Director Emily Carde estimates 60-70 percent of students attended the retreat, which was not mandatory.
Students also participated in the first ever Summer (Is Almost Over) Olympics on Saturday, August 20th. Students competed by brother-sister wing groups. The events were the Relationship Relay (a relay race around the Farris wheel), the Hot-dog Eating Competition (a speed-eating competition), the Dorm Draw-athon (a chalk art competition in front of the dorms) and a Rap Battle. First place winner were David Poythress' and Meridian Paultons' wings, which will be allowed to wear jeans on Friday, August 26. Second place were Jordan Hughes' and Julianne Owens' wings, which won $5 gift cards to the bookstore or coffeeshop. Third place were Phillip Bunns' and Sarah Geesamans' wings, which won chocolate.
"The ultimate goal was for us to see a good part of campus interacting and bonding around something that wasn't school…We got to see PHCers from all different social groups coming together just to have some good-spirited fun and enjoy themselves! It's the kind of care-free, simple event that I'd love to see more of on campus," said Sarah Geesaman. "I don't know if we'll do the same thing next year or not, but our school does tend to be big on traditions so I wouldn't be surprised if we did."