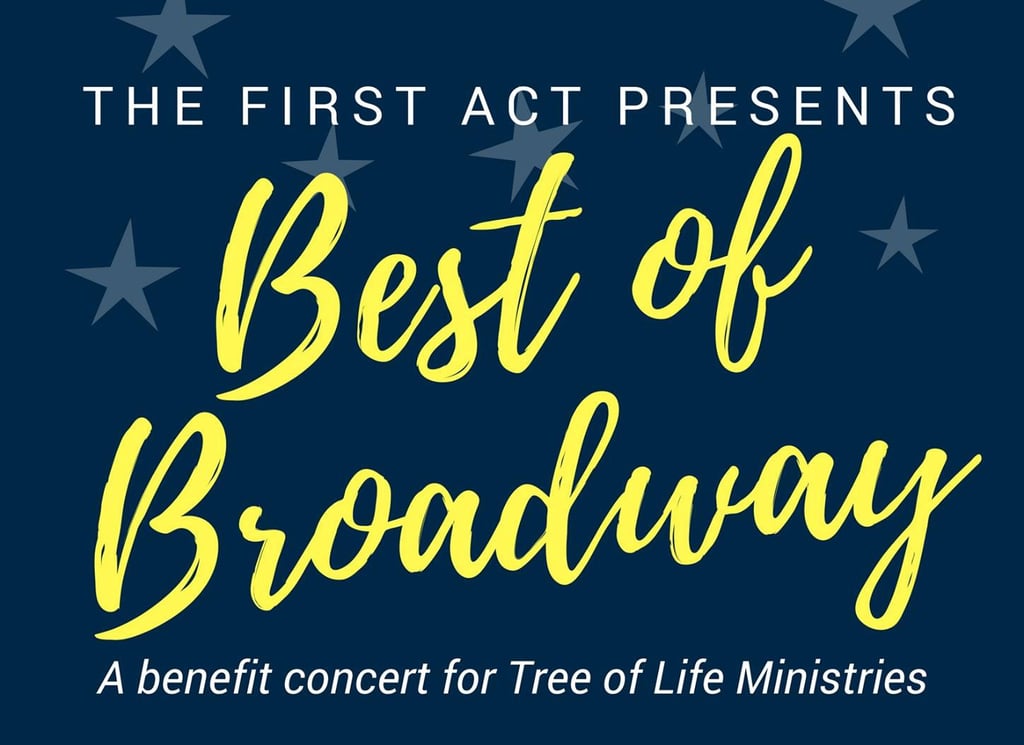 Purcellville, Virginia – The First Act proudly presents "Best of Broadway," featuring selections from four classic musicals performed by aspiring actors. All profits benefit Tree of Life Ministries.
The First Act will present three performances at 7:30 p.m. on August 4th and on August 5th at 2:30 p.m. and 7:30 p.m. "Best of Broadway" will be performed at Trillium Gathering Building, 18195 Lincoln Road, Purcellville, VA 20132.
"Best of Broadway" includes songs from Cole Porter's Kiss Me Kate," Irving Berlin's Annie Get Your Gun, Frank Loesser's Guys and Dolls, and Rodgers and Hammerstein's Cinderella. Classic song selections include "In My Own Little Corner," "Brush Up Your Shakespeare," and "Anything You Can Do."
The First Act is a theatrical nonprofit run by NYU Steinhardt Musical Theater major, Kristen Fitzgerald. Fitzgerald, whose theatrical resume includes Eliza Doolittle (My Fair Lady) and Hodel (Fiddler on the Roof), started The First Act to empower young people to participate in musical theater. Its past hit productions include The Sound of Music, The Music Man, and Seussical Jr.
The musical director, Esther Grace Ehrenman, graduated from Patrick Henry College in 2016 and was assistant musical director for Patrick Henry College's production of It's a Wonderful Life. She has also acted as musical director for the Loudoun County Young Girls' choir.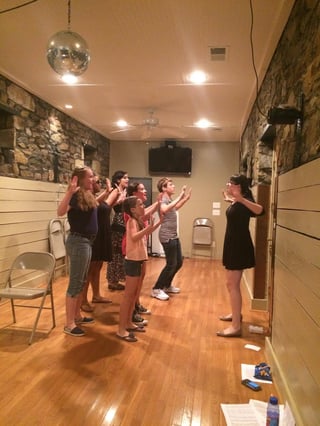 The talented cast features aspiring singers and actresses, including a Manhattan School of Music student and a member of the Eastman School of Music's class of 2021.
Tree of Life Ministries is a faith-based nonprofit with locations in Purcellville and Leesburg, and a Winchester location coming soon. Each location offers five branches of service: food, life skills, shelter, healthcare, and relief. Tree of Life Ministries' services not only help people in need, but also empower them to live a better life. Learn more about Tree of Life Ministries' community involvement at www.tolministries.org.
Tickets are $12 online and at the door. All profits benefit Tree of Life Ministries' ongoing service of the community through food pantry, counseling, and more.
To learn more about The First Act, visit http://www.the-first-act.org/.
Contact: Kristen Fitzgerald, 540-454-6383, lesmiz@rosemontfarm.net
Or: Esther Grace Ehrenman, 540-571-1131, esther@conversionpipeline.com