Since Patrick Henry College's campus is about an hour away from D.C. and close to the West Virginia and Maryland borders, you can always find something to do! Here are a few ideas to help inspire you:
1. Take a hike.
Loudoun County and the surrounding areas offer some beautiful landscapes and hiking trails. Bears Den, which is about 15 minutes from campus, features a historic stone mansion and rolling views of the Shenandoah Valley and Blue Ridge Mountains.
Harpers Ferry, which is about 30 minutes from campus, is junior Katie Segesdy's favorite place to hike.
"I love the views and the company," Segesdy said. "Having a full day of staring at God's beauty reminds me that there is more to life than just sitting in your room and doing school."
The Appalachian Trail cuts through Virginia and is about 10 minutes from campus at Raven Rocks hike. This section of the Trail presents views of the Shenandoah Valley and surrounding mountains.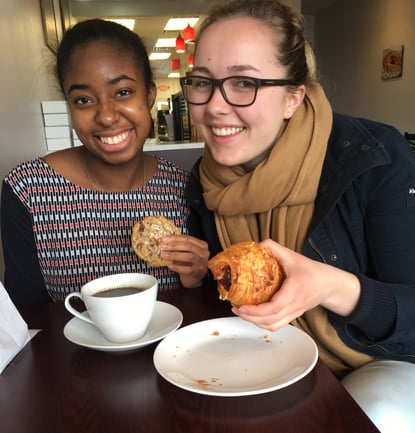 2. Find new eats.
If you feel like eating something other than cafeteria food, Purcellville has a wide variety of restaurants to choose from. Some of your options are: Smoking Willy, Hot Wok, Anthony's Restaurant, Petite Loulou Creperie, Monk's BBQ, My Deli & Café: Greek Bistro, Purcellville Family Restaurant, and Casa Tequila Bar & Grill.
After discovering the Purcellville Family Restaurant, senior Elisabeth Wilk said, "I wasn't even aware of the existence of the restaurant. It seems like a bit of a hole in the wall place. Not terribly well-to-do. But the food was PHENOMENAL. Everything was for dirt cheap... I can't remember the last time I ate so much in one sitting. I've heard their breakfast is infamous as well, and they have black raspberry flavored shakes and ice cream. It's basically my new favorite restaurant."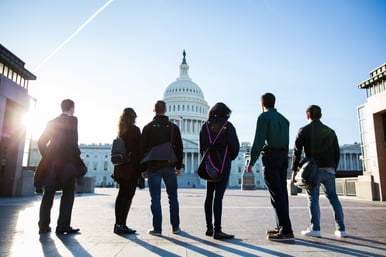 3. Grab some friends and head into D.C.
D.C. offers a wide variety of activities. There are stores to shop in, restaurants to eat in, museums to visit, and historic sites to tour. The Smithsonian museums and galleries feature fascinating and informative exhibits. Places such as the White House, the Library of Congress, and the Kennedy Center are full of history. The Washington Monument, Lincoln Memorial, and Arlington National Cemetery are worth visiting to pay tribute to the great men whom they honor.
4. Saddle a new ride.
Loudoun County is known as "horse country" in Virginia. According to loudounequine.org, there are more horses in this county than in any other county in the state.
One of the best ways to take in the beautiful Virginian landscape is while riding a horse. Whether you've had prior experience with horses or not, finding a stable which offers lessons or trail rides is a fun and unique activity. Some nearby stables are Foxrock Stables in Middleburg, Red Gate Farm in Bluemont, and Royal Horseshoe Farm in Front Royal.
If you're not feeling adventurous enough to get on a horse yourself but still want to see these beautiful creatures in action, you could attend an equestrian event. Many facilities host horse shows and other equestrian events throughout the summer. Morven Park puts on a number of horse shows, and the Middleburg Hunt holds various events.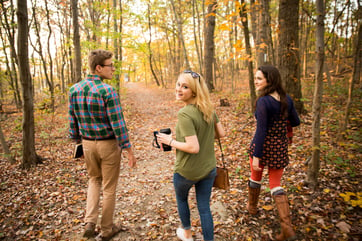 5. Hit the road.
If you feel up to traveling a little further, campus is just a few hours from West Virginia, Maryland, New York, Pennsylvania, and Chincoteague Island.
These new places offer many more adventures. You could experience the whirlwind of city life in New York City, walk the battlegrounds of Gettysburg, or watch the Chincoteague Pony Swim.
Whatever you decide to do to spend some time off campus over the summer, just remember: have fun, and don't forget to bring your camera!
--------------------------------------------------------------------------------
Reporting courtesy of PHC's The Herald.