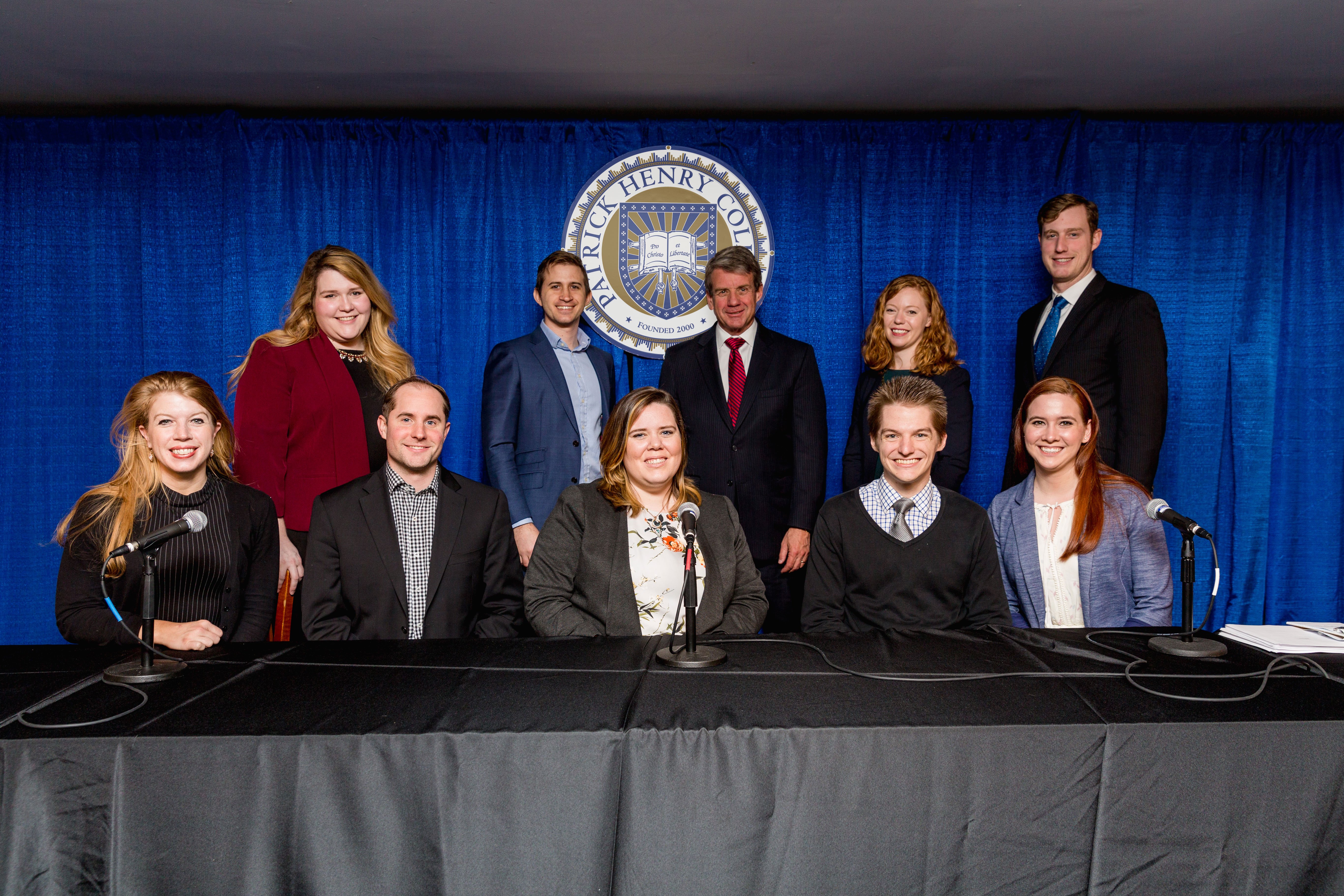 The master became the apprentice for a day as Patrick Henry College founder Michael Farris returned to the College on March 17 to face a panel of alumni in preparation for his appearance in the Supreme Court.
As president of the Alliance Defending Freedom, Farris represented the petitioners in the case of NIFLA v. Becerra on March 20 in his second time arguing before the highest court in the land.
The NIFLA case deals with new requirements on pregnancy centers in California. The state legislature passed a bill forcing licensed centers to display signs telling women how to get other forms of medical attention, including morning-after pills and abortions.
It also forced unlicensed centers to add disclaimers saying that they were unlicensed—but the signs had to be in several different languages and in the same font as the actual message.
"Our country made a decision a long time ago to prioritize freedom over government efficiency," Farris said during the practice round.
Jordan Lorence, senior counsel with Alliance Defending Freedom (ADF), introduced the alumni who would question Farris. He said that the alumni on the bench symbolized the enormous return of Farris's investment in each of them.
"The alumni represent the blessing of God on Mike Farris's life," Lorence said.
Lindsay See (Class of '08) presided over the moot court practice round in Town Hall, heading a group of eight other alums with graduation dates between 2008 and 2014.
Before an audience of donors, students, other alumni, staff, and faculty, the panel fired question after question at Farris for an hour and a half, and every alum asked at least two questions. They covered legal topics from compelled speech to strict scrutiny to a hypothetical situation involving grape-flavored Powerade.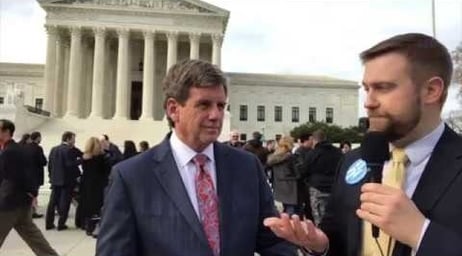 At the real arguments on March 20, Farris had both the first and last word, saying in his rebuttal, "Doctors who advise to deliver and doctors who advise to get abortions are going to be swept into this requirement. And the political ramifications of that are enormous. We should not politicize the practice of medicine in that way."
Farris first argued before the Supreme Court in the 1985 case of Witters v. Washington Department of Services for the Blind. He represented the petitioner, a blind Christian student seeking financial assistance, and won that case in a 9-0 decision.
Early reviews of the NIFLA case are positive for Farris. The SCOTUS blog, which recaps most oral arguments, published an article entitled, "Justices skeptical of abortion speech law." The piece said in its final paragraph, "By the time the oral argument ended this morning, California's law seemed like it could be in real trouble."
A decision, however, is not expected until the court's session is almost over, possibly sometime in June. The Masterpiece Cakeshop case, another decision with important ramifications for Christians in the United States, could be decided at around the same time.



-----------
Learn more about Patrick Henry College's moot court program, where students learn what it takes to argue in front of the Supreme Court: