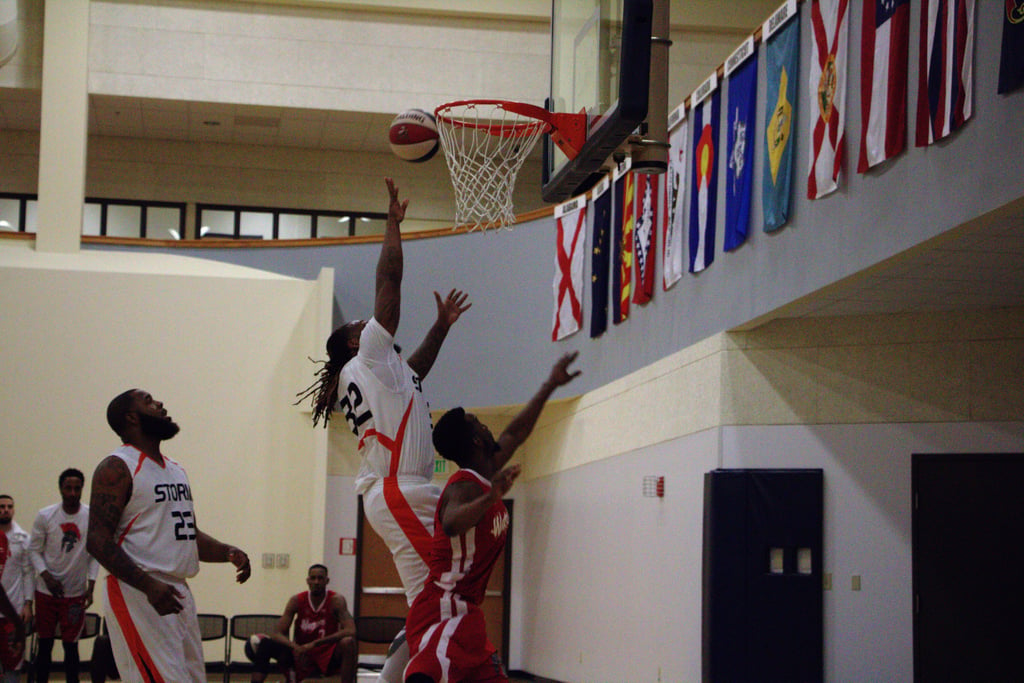 The Virginia Storm basketball team has made Patrick Henry College their home court.
The Storm is in the American Basketball Association, a league of nearly 1000 pro players including former NBA players and NCAA Division I and II players. The team recod sits at 5-4 and is listed in the "Teams To Watch For" by official ABA power rankings. If the Storm remains in the top four of the Mid-Atlantic division, they will go on to the playoffs.
"It's a great opportunity to watch professional basketball at a convenient location and at an inexpensive price," said junior Jared Midwood. "Also, I enjoy watching teams that don't get much press, because you get to know the players on a first-name basis."
Norman Blowe, owner of the basketball team, focuses on community outreach to grow the program. This includes not only his basketball team but also a dance team and community programs.
The Junior Storm program provides a healthy learning environment for kids ages 7 to 15. Coaches and players teach the kids how to play basketball well, and in the process, they try to give the kids social skills, work ethic, and a sense of pride and accomplishment.
"I've known Norman since I was in little league, so he just brought me along," said forward Chad Moore.
Norman had plenty of basketball experience before he started the team. He had trained his kids in basketball through high school. He has also coached high school basketball for several years and personally knew many the ABA players.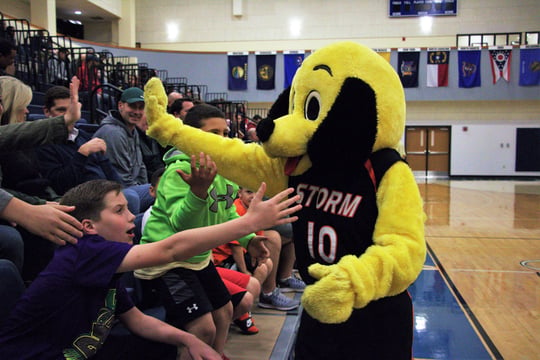 Blowe formed the team from the ground up.
"I was a nurse for 13 years," he said. "I stopped doing that to do this."
The first couple of years managing the team was tough financially, he said. Luckily for him, many of his contacts were excited to help him make his dream of starting a team a reality.
"He reached out to me, and I told him I would love to be a part of it," said guard Randy Gill, known for his three-pointers.
For the first four years, Blowe hired a coach to join the team. Then, after his players asked him, Blowe became head coach.
This season, Blowe stepped down to be assistant coach and hired Harvey Grant as head coach. Grant played in the NBA for 12 years and has played for the Washington Bullets, Portland Trailblazers, Orlando Magic and Philadelphia 76ers.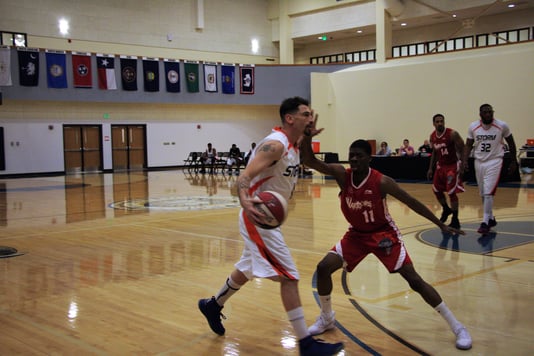 Forward Randy Gill faces an opponent from the DMV Warriors
Sophomore Cooper Millhouse attended the Storm's Feb. 25 game against the DMV Warriors. The Storm lost 116-136, but Millhouse still enjoyed himself.
"Their stands are overflowing, and the reason I went to watch the game in the first place is because of how loud the crowd was. I walked by and heard the noise, and wanted to be a part of that," he said.
Millhouse is interested in attending more Storm games.
"Virginia Storm games are entertaining and enjoyable and always a blast," he said. "You could say that the basketball team is taking PHC by storm."
--------------------------------------------------------------------------------
Reporting courtesy of PHC's The Herald.