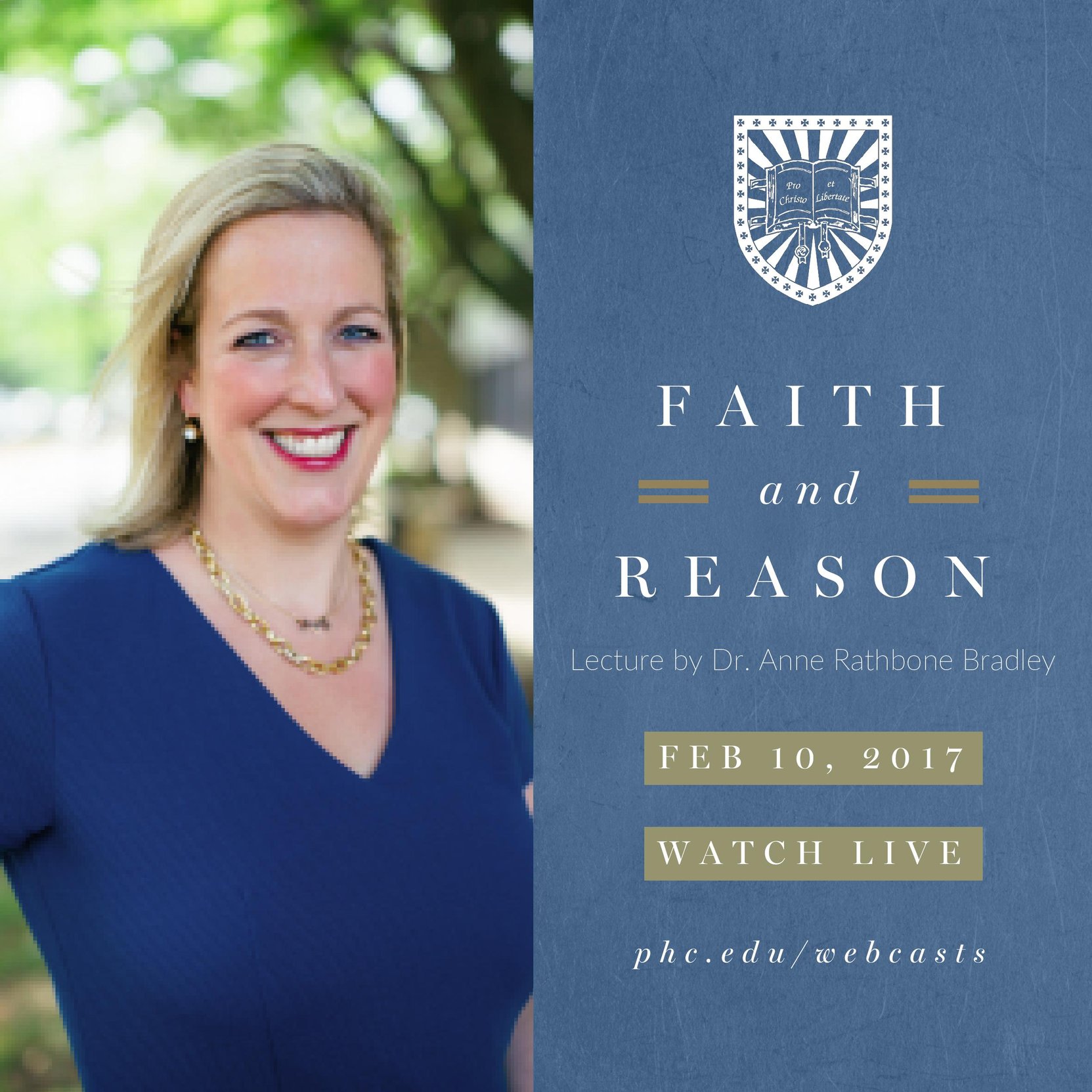 Faith and Reason at PHC is right around the corner on Friday, February 10th starting at 9:30am! This semester, Dr. Anne Rathbone Bradley is the designated speaker and will share a lecture entitled "Is Income Inequality a Sign of Injustice: A Biblical and Economic Perspective."
Scripture tells us that the poor will always be with us; yet we live in an age of unprecedented and inordinate wealth. This wealth has extended to all countries and all peoples, but not at equal rates. In the modern world, the ultra-rich have their own helicopters and multiples homes while there are still 1 billion people who live below the poverty line where each day is a struggle to survive. Does the recent historical access to differential wealth mean that injustice is on the rise? Are those who earn incomes in the top one percent exploiters of both wealth and opportunity for the poor? These are pressing questions which require us to look first at scripture accompanied by the economic way of thinking. If we want a better world for the poor, we must understand how wealth is acquired and how that wealth can be extended to the poorest among us.

If you would like to watch the lecture live, visit our webcast page to follow along.