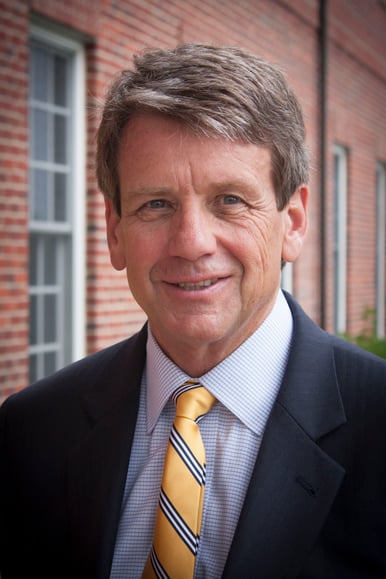 Dr. Michael Farris has been tapped by Alliance Defending Freedom ("ADF") to become their new President, CEO and General Counsel. This announcement comes in recognition of his tireless efforts over the past 40 years as a champion for parental rights and religious liberty. Dr. Farris' leadership role at ADF will place him in direct contact with many of the most critical issues of religious freedom that we face today. I cannot think of a more "principled warrior" to take on this task.
Please click the image for a message from Dr. Farris.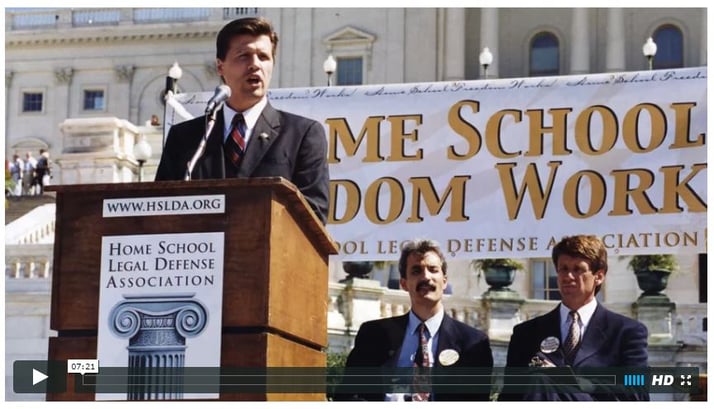 Dr. Farris will continue as Chancellor Emeritus of Patrick Henry College and remain on the College's Board of Trustees. He will also continue in his role as Chairman of the HSLDA Board.
Dr. Farris will take a one-year sabbatical from his teaching and coaching responsibilities, however, to fully focus on his new duties at ADF. We look forward to seeing Dr. Farris back in the classroom and in those late night Moot Court coaching sessions next year!
Please join us in congratulating Dr. and Mrs. Farris and in committing to pray for them as they boldly step into God's expanded calling for their lives. God has clearly prepared them for this new opportunity!
For such a time as this….