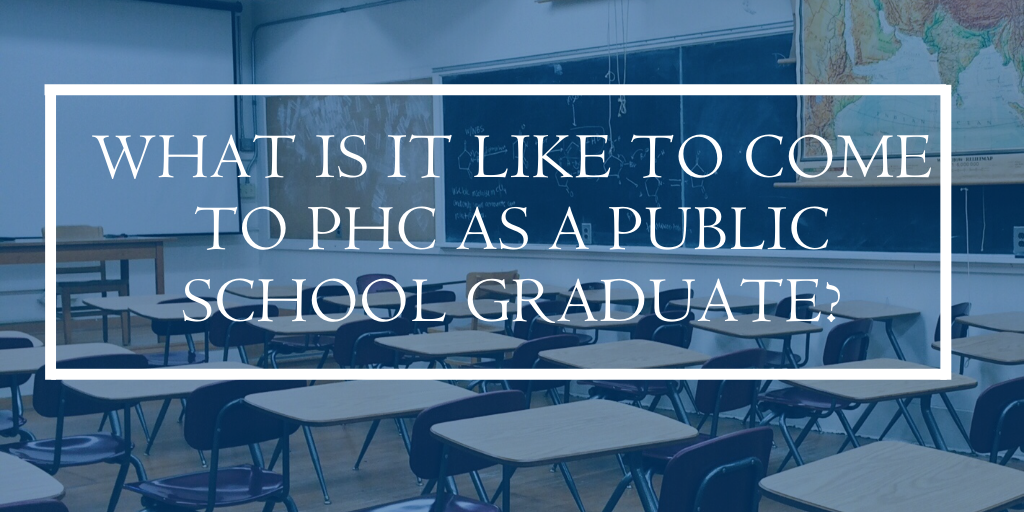 At its outset, Patrick Henry College was a predominantly homeschool-oriented college. It wasn't necessarily or exclusively for homeschool or private school graduates, but the vast majority of the student body came from a learn-at-home environment. Public school attendees were few and far between.
While a large portion of the student body continues to come from homeschool or private school backgrounds, more and more of the student body is starting to come from public schools. According to the PHC factbook, in 2018, 79% of the students at PHC were homeschooled, 16% from private school, and 5% from public schools. In 2020, those numbers shifted slightly. 77% of students were homeschooled, 15% were private schooled and 8% came from public schools.
We sat down with two former public school students to ask them about their journeys from public school to the learning environment at PHC. Here's your chance to peek into the experience of PHC students Ben Appleton and Andrew Bleiler.
What was it like going to a public school as a Christian?
Appleton: "It was certainly different than homeschooling. [There was] lots of profanity in the hallways, and stuff like that. Actually, some, some of the students definitely treated it like an escape from parents you know, so it was "let me swear to show you how cool I am." Most people got annoyed by them. A little bit of language was the norm for most people, I'd say. Public school is not at all hostile to you being a Christian if you're not REALLY Christian."
Bleiler: "So being a Christian, most people knew I was a Christian. Nobody made a big deal about it, at least to me, like I wasn't attacked or teased or in any way like that. I think I made it pretty obvious, but nobody really gave me a hard time about it."
How involved were you in any Christian clubs in your school?
Appleton: "I started "Veritas", which was a Bible study, not necessarily club. There was a club: The Fellowship of Christian Athletes. I think that's it in terms of official groups. There may have been something else, but the club was largely my churches youth group. Even kids that didn't go to Purcellville Baptist would go to the Purcellville Baptist youth group events and stuff like that because it the biggest church in town."
Bleiler: "There was a Fellowship of Christian Athletes there, but they opened it up so anybody could attend. I went to a meeting once, but I was content with staying with my youth group. Most of the kids in my youth group were from my school district or neighboring ones."
What was the biggest relief coming to PHC?
Appleton: "At PHC , you're constantly being encouraged to strive after Christ. It's been a highlight of my life for sure. Especially growing up, I never had a really close friend...So it wasn't until PHC that I've ever had a strong Christian friend that I could talk to about what's going on in my life. That alone has been immensely powerful."
Bleiler: "Politically, a lot of people here are very like-minded to myself. Whereas in high school, a lot more people were left leaning, or at least, very centrist. So, I only really had political discussions with close friends of mine, who I knew I could talk to. Here you can just kind of strike up a conversation with anybody, and they'll be generally amicable to talking about that."
____
Interested in learning more facts about PHC?