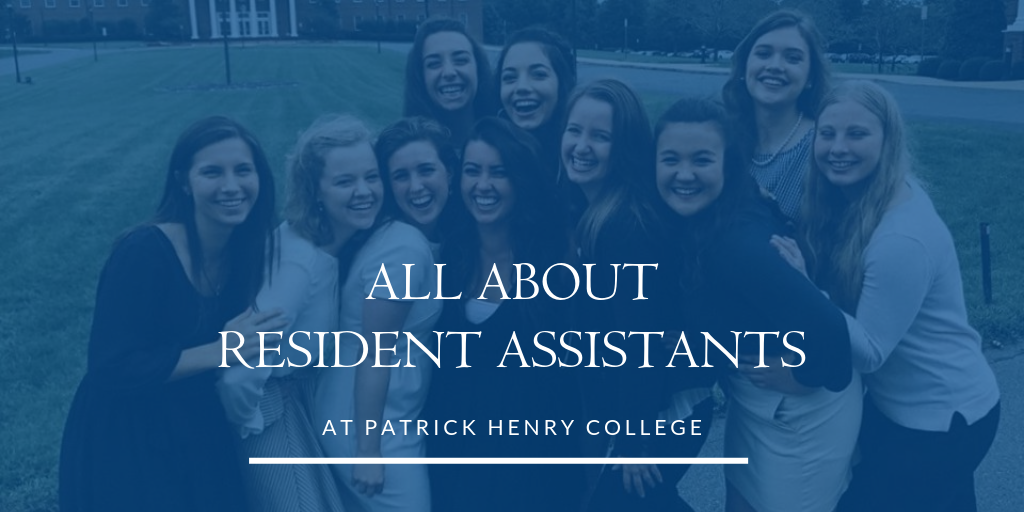 When you think of a Resident Assistant (RA), you might think of the person who makes sure you are in dress code or following school policy. For RAs at PHC, however, enforcing rules is only a small part of their job. According to Dean Sandra Corbitt, PHC RAs are responsible for creating a spiritual environment where the students within their wing can grow socially, spiritually, and academically.
"The reason to be an RA is for the ways you can serve the community and help cultivate a love for Christ during wing chapels," RA and senior Victoria Cook said.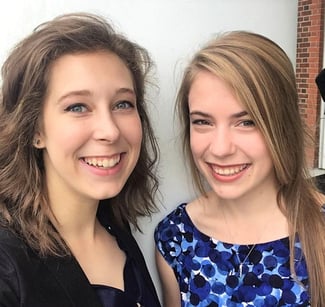 RAs help steer the ethos of campus, beginning with their influence in the wing. Each year the RA team picks a motto; this year's is:
"We the student life team at Patrick Henry College aim to enrich and embolden the spiritual lives of the students at PHC by exemplifying and encouraging personal ownership of their growth in our faith through corporate prayer, worship, active involvement in the local church, and service in the greater community, and it begins with us."
Through the 23-person team, the RA's intentional effort to make this motto reality on campus is subtle yet vital to PHC's flourishing.
Junior Kyle Ziemnick wanted to become an RA "to serve the guys around me in a more structured way and to create an environment that would be conducive to growing in our faith together," Ziemnick said. "[Being an RA] allows me to pour into them some of the few things I've learned in my time at PHC so far and in my life in general."
Within the wing, the small RA-to-student ratio allows for a close bond between each RA and their students, making RAs more than just moderators. "You'll find that you become more than just your position," Cook said. "You are going to be a friend, mentor, counselor, and maybe even an inspiration to some of the people in your wing."
Each RA's experience is different as they adapt to the students within their wing. This makes the RA's job more meaningful and nuanced, Cook says.
"Being an RA has given me the opportunity to get to know and love guys in my wing that I might not otherwise have known," Ziemnick said.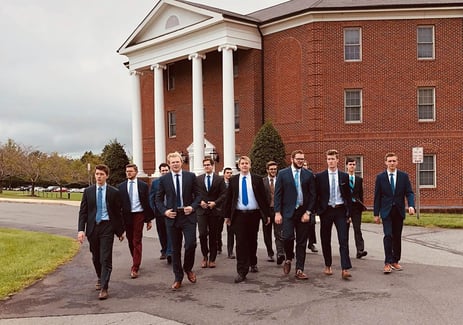 Senior Adam Johnson also appreciates the opportunity to get to know the guys in his wing. It can be challenging, however, for the title of "RA" not to impede on students' perception of fellow students who hold this position.
"I don't want to be 'Adam the RA.' Different RAs have to approach their wings differently, but it's all about relationship for me," Johnson said.
Johnson, along with many other RAs, prioritizes community by having an open-door policy so that his guys can come in and hang out, growing in fellowship with each other.
"As an RA, I have realized the importance of being present in people's lives and communicating a willingness to be involved where needed and if wanted," Cook said.
The RAs also learn more about themselves and the Lord as they help guide students.
"You can't lead anyone further than where you have been, and since the RA position is also a spiritual one, I have found that my spiritual discipline has had to be sharpened in order for me to help others," Cook said.
According to Corbitt, who was formerly employed at Princeton University, the emphasis on spiritual and personal growth at PHC is not to be taken for granted. RAs on other campuses are mostly rule and policy enforcers. RAs at PHC, however, develop relationships with their wing and become spiritual leaders.
"The moments where I've thought, 'This is why I do this,'" Cook said, "usually involve one of the girls I'm investing in make good and godly decisions. There's a deep joy that comes from celebrating the spiritual growth you can see in other people's lives, especially if you've been with them at the outset of their difficulties."
---
Learn more about Student Life at Patrick Henry College...