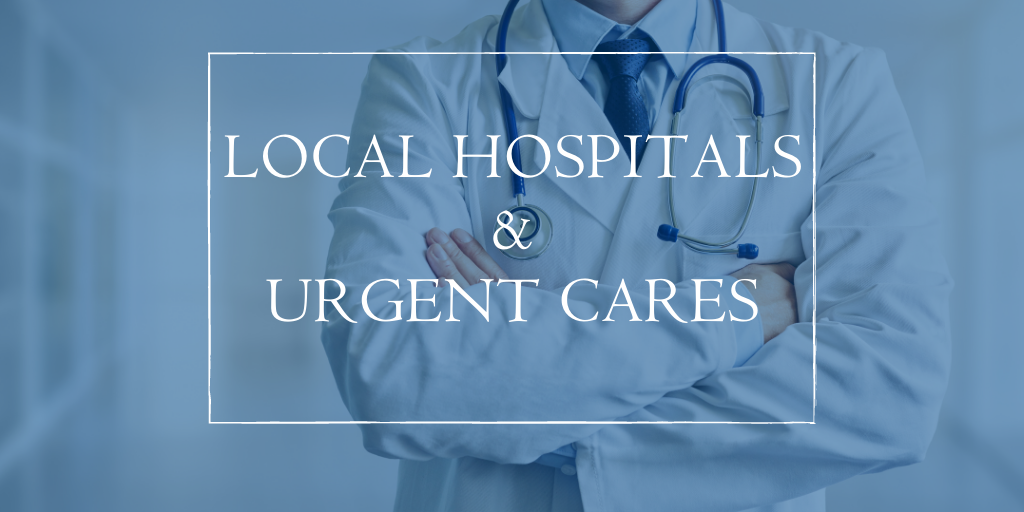 Two years ago, there was a campus-wide game of "assassin" at Patrick Henry College. Contrary to what the name of the game might suggest, it's not supposed to be an injury-inducing type of game. The objective: be the last man standing in what's essentially a week-long game of tag. It's normally a blast, but Patrick Henry College students are competitive.
In a desperate attempt to evade her pursuer, one student fumbled on her way down a flight of stairs, managing to tear her ACL.
Thankfully, wounds like these are few and far between, but injuries are inevitable on any campus. Every year, the soccer season brings with it a few bumps and bruises. A student might trip while on a jog or (like me) dislocate a finger playing football.
Thankfully, Patrick Henry College and Purcellville come equipped to help students quickly reach the professional medical help they need. In the event you need to reach a doctor or urgent care during your time at Patrick Henry College, Resident Assistants, Residence Directors, Student Life, and others with cars will happily take you.
At PHC, we recognize that students' mental health is as important as their physical health. Below is a list of medical facilities in the area for both mental and physical maladies.
Purcellville
On Campus Counseling
Student Life Auxiliary Office
Website: https://www.phc.edu/student-services
Email: Christopher Doyle cjdoyle@phc.edu or Tracy Carter tbcarter@phc.edu


Virginia Medical Center & Urgent Care
Address: 200 North Maple Ave., Purcellville, VA 20132
Phone: (540) 338-0032 & (540) 338-0177
Website: http://virginiamedcenter.com


Leesburg
Beth Ratchford Counseling
Address: 19 E. Market St., Leesburg, VA 20176
Phone: (703) 801-1035
Website: https://www.bethratchford.com


INOVA Emergency Room – Cornwall Medical Campus
Address: 224 Cornwall St. NW, Leesburg, VA 20176
Phone: (703) 737-7520
Website: https://www.inova.org/locations/inova-loudoun-hospital-cornwall-campus


INOVA Loudoun Hospital
Address: 444045 Riverside Pkwy., Leesburg, VA 20176
Phone: (703) 858-6000
Website: https://www.inova.org/locations/inova-loudoun-hospital


Riverside Faith Based Counseling
Address: 44084 Riverside Parkway Suite 240, Leesburg, VA 20176
Phone: (703) 724-0200
Website: riversidecounseling.net
Loudoun County
Emmaus Family Counseling
Address: 20925 Professional Plaza Suite 320, Ashburn, VA 20147
Phone: (703) 729-2822
Website: efccva.com

McLean Christian Counseling
Address: 2201 Cooperative Way Suite 600, Herndon, VA 20171
Phone: (703) 300-5639
Website: mcleanchristiancounseling.com
Interested in learning more about the Purcellville area?