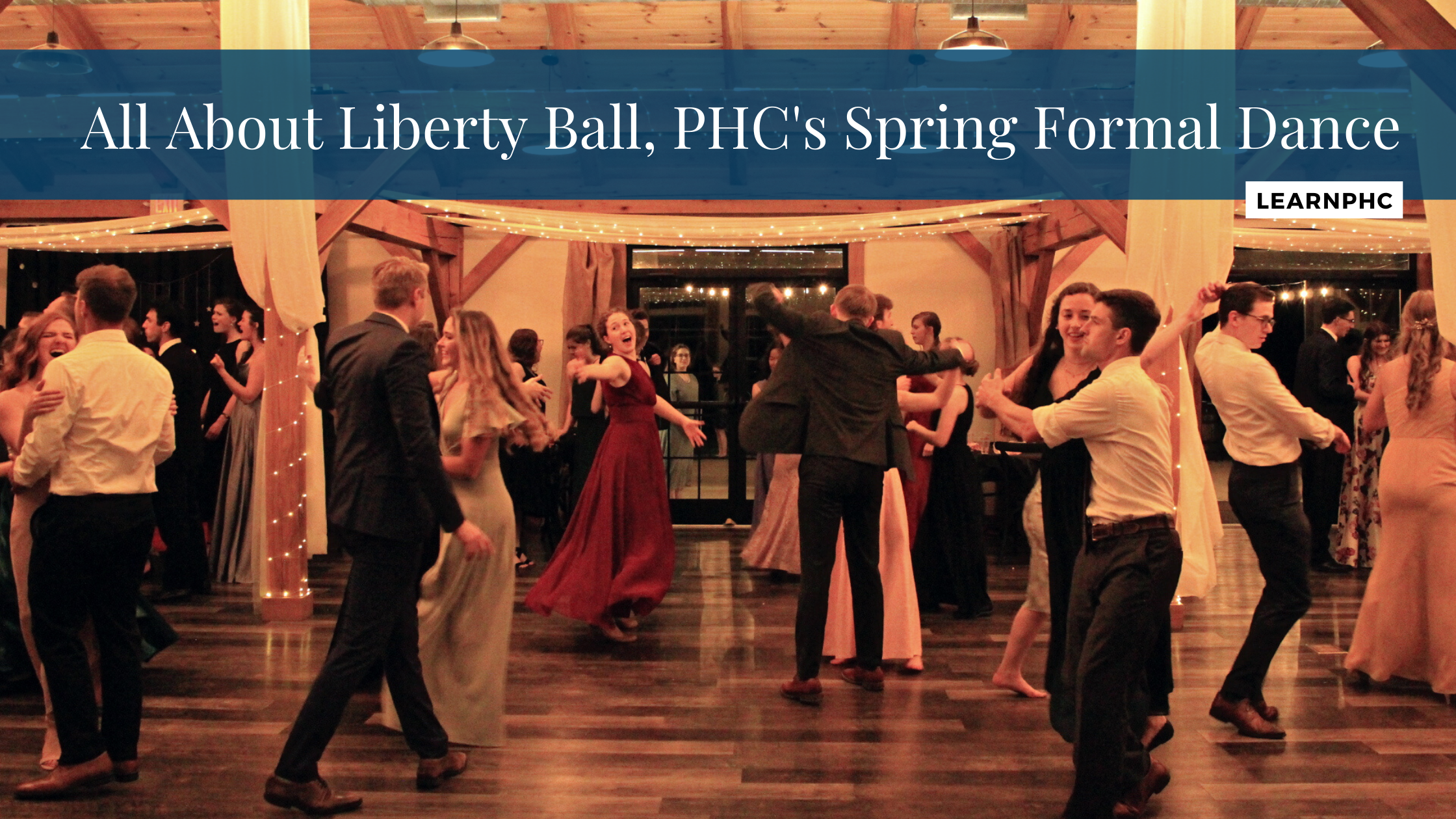 As the DJ's final song came to a close, lead singers sophomore Giancarlo Mandato and freshman Emma Fenton jumped on stage. The 2022 Liberty Ball at Patrick Henry College had a special twist for the second half of the evening: a live band comprised of the College's own talented musicians.
The band, which had been playing together since December, added the extra excitement that only live music can. While this was a new addition to Liberty Ball, no one was surprised by the hilarious commentary Mandato offered between songs. His instructions began, "When we play swing music, get on the dance floor and swing!"
This year's theme was Old Hollywood, which fit perfectly with Liberty Ball's formal, fun nature. "People could dress formal-glamorous and perfectly fit the theme," explained sophomore Anna Jankowski, who worked on this year's dance planning committee.
Liberty Ball is a time when students enjoy a classy evening dancing and being together. Even PHC's President Jack Haye regularly attends Liberty Ball, dancing with his wife and talking with students.
"The point is to get dressed up and have fun," President Haye said.
Liberty Ball is one of the annual dances at Patrick Henry College. Traditionally, a senior recites Patrick Henry's "Give me Liberty or Give me Death" speech at one point during the night. Freshman Elizabeth Schatzinger said that as a high school student looking for colleges, this tradition "really stood out to me because no other school would do something like that, and if they, did it would not carry the same weight." A love for America's founding is part of PHC's campus culture.
The speech is a reminder of the college's mission to preserve the values of America's founding, and the event is designed to bring the community together. It reminds students that while PHC is known for academic rigor, being intentional about friendships and enjoying the company of others are also key aspects of PHC.
"The community is one of the greatest things about this school," Schatzinger added. Liberty Ball is a way to experience PHC's unique community and build lasting memories with friends.