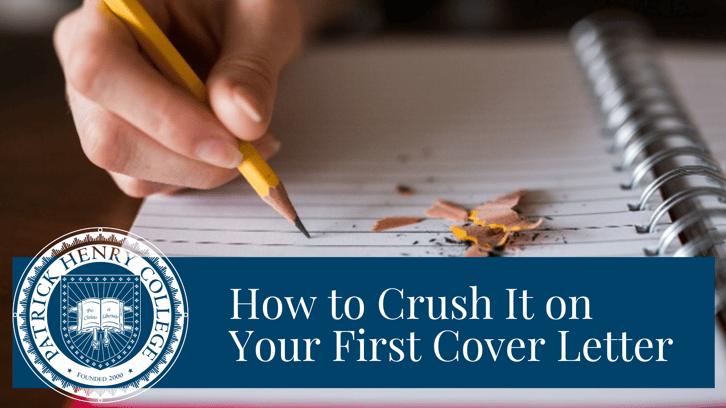 Covers letters, though intimidating and often hard to begin, are an important addition to the resume. While your resume should certainly be tailored to the job for which you are applying, the cover letter is an opportunity to add a personal touch. Think of it as an additional avenue to talk about your accomplishments and experiences.
If you are looking for some general guidelines, here are some tips to get you started:
1. Choose a clean, professional design for your cover letter.
Even though bright colors are fun, and may even match your personality, find a professional layout that is easy to read. Adding a pop of color is not a bad thing, but it should be an accent, not the focal point. You will want to match your cover letter to your resume, since they will be read together.
2. Cover letters should directly relate your experience to the company.
If you are applying for a staff writer's position and a newspaper, what are some accomplishments and experiences you have in that area? Listing some of your most recent stories, interview experiences, and lessons learned in correlation with assignments you would expect to complete in the position would be a wonderful addition to your cover letter. If you do not have a specific experience that relates directly to the job, list your accomplishments that are relevant to the expectations of the job. Are you a hard worker? Do you work well with a team?
3. Cover letters should explain why you want the job and why you think you are a capable applicant.
When adding this component to your cover letter, try to avoid the "vanilla" statements, such as "I need the experience," or "It would be a wonderful opportunity for me." Instead, describe why you are interested in the job. Ask yourself, "Why do I want to apply for this job?" Perhaps consider the top three reasons you want this job and craft those reasons into a statement. For example, if you are applying for a teaching job, you might mention how you enjoy watching your students grasp a new concept. It is important, however, that you always relate your examples back to the job or company.
4. Cover letters should be directed to the company itself, using taglines, mottos, and other key phrases that you see repeated in its literature.
When brainstorming ideas for your cover letter, consider scanning over the company's website and note key phrases that occur. This is not just their mission statement, though that is important. Instead, use terms that occur in campaigns, company documents, and any ads you may see. For example, if you glance through the company's website and see occurring phrases like "freedom" and "hope," you might mention these words in your cover letter.
5. Cover letters should demonstrate how your strengths and skills will contribute to the well-being of the company.
It is important to highlight your top three experiences, strengths, and skills that you would contribute to a job. Many job postings include key skills and expectations, which helps narrow down the list of accomplishments you choose to mention. Aim for no more than three.
6. Repeat!
Once you have your first cover letter down, it is very easy to copy the same ideas, but tailor it to a different company. Sometimes changing one paragraph will be enough!
Remember, these are just general guidelines. Add something that is uniquely you that showcases who you are. Stand out among the applicants and be proud of your accomplishments!
-----------
Do you want a jump-start in the job search?
Click below to learn more!