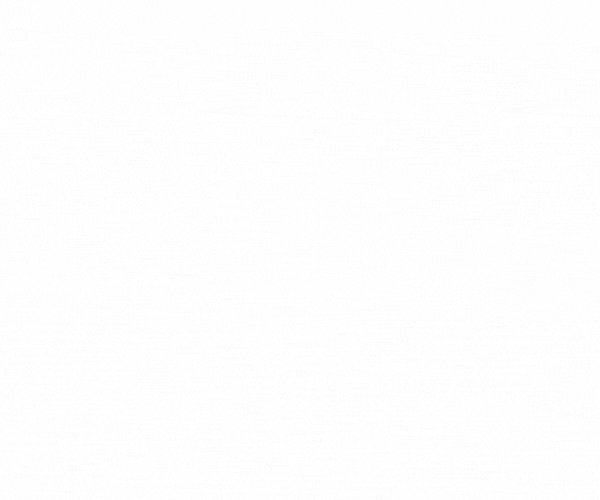 A classical Christian education is an education for free citizens. Since 2008, Dr. Bayer has consistently and purposefully taught PHC students with a high level of academic rigor, guided them into a love for the values of the American founding, and has done both with an unwavering biblical worldview.
To better understand the richness, rareness, and distinctions of a classical Christian liberal arts education, we interviewed Associate Professor of Government Dr. Roberta Bayer about what she values, the things that PHC values, the virtues of America's Christian founding, and her cautions about the historic dumbing down of American education.
You can't be an intellectually lazy Christian because you must bring your faith to everything you do. – Dr. Roberta Bayer
The ancient Greeks and Romans had one kind of education—pragmatic, technical, job- oriented. But free citizens of the Greek democracy or the Roman republic needed to cultivate all of their human powers, developing skills of thinking and communication to enable them to contribute fully to the polis of which they were a part. To this end, the Greeks and Romans developed a "liberal" education, from the Latin word liberalis, meaning "worthy of a free man."
These principles have fostered Dr. Bayer's own appreciation for the American founding, especially in her practical research involving James Wilson, a lesser known constitutional founding father. In addition, deep theological discussions with students and faculty are an important part part of Dr. Bayer's spiritual life and a meaningful connection within the PHC community.
————
1. What specific aspect of the college made you choose Patrick Henry as a place to teach? The people, the curriculum, the professors, the distinctives, the principles, or otherwise?
It was very important for me to work in a Christian college because it gave me the freedom to teach what I wanted to teach. The Core was unusual in its scope, and somewhat unexpected in a day and age when the greatest works of Western civilization are no longer taught. I realized that this was a place where Christians were attempting to revive their own intellectual heritage.

The first aspect of the college that attracted me was the mission statement because it emphasized the importance of fidelity to the Bible—that may be common to a lot of Christian colleges, but it is an important first step. When I met the faculty at my interview I liked everyone I met.
How has the Patrick Henry community impacted you during your time as a professor?
Working with the faculty and students at PHC has deepened my faith. The incorporation of faith into the classroom in teaching, and the types of questions that students ask, always makes me think more deeply about my own faith in relation to the works I teach.
Do you think classical learning is diminishing in larger universities and colleges?
In academia today many people claim that the great works of Western Civilization should no longer be taught, either because they are irrelevant, offensive to current sensibilities, or because students are uninterested. I find that students love reading the books I teach in Freedoms Foundations, they do not find them irrelevant at all. Nonetheless, given the politicization of the academic field, faculty/administrators in charge have decided to get rid of Western Civ courses.

I remember when I went to Princeton University on sabbatical, a faculty member complained that the literature department no longer taught a class on Shakespeare. This year the Classics Department at Princeton University decided to grant an undergraduate degree in Classics to students without requiring them to learn Latin or Greek . . . the point is that slowly but surely education is being dumbed down, and people are cut off from the past, as if irrelevant to the contemporary world.

The [classical Christian liberal arts] core is what marks the Patrick Henry College student; it's what makes them much more thoughtful; it helps them integrate their work with their faith. It is an education which makes one free—liberal comes from the Latin 'liber' or free.
Out of the 3 PHC distinctives—high academic rigor, a fidelity to the spirit of the American founding, and an

unwavering biblical worldview

—which has had the most impact on you?
I don't know how one can separate the PHC distinctives from each other. I think that the biblical principles and the academic rigor actually go together—you can't be an intellectually lazy Christian because you must bring your faith to everything you do.

John Adams said, "Our Constitution was made only for a moral and religious People. It is wholly inadequate to the government of any other." That quotation indicates why I think it is difficult to separate the three Christian distinctives from each other. The study of moral philosophy—often taught as part of rhetoric—and Scripture was considered in his day to be necessary to the education of every American citizen.
If you were to tell someone why they should attend PHC, what would you say?
I hope that young people attend PHC because they seek to understand the foundational ideas of their faith and to learn how that faith shaped the American Founding, so that they can better do God's will humbly, wisely, and obediently.

I hope that when a student graduates they will not only think more clearly about moral and political issues, but also love to serve others, and seek to integrate family and work within the community with their faith, i.e., take up their vocation as a Christian.

For each of us, the task is to take up the role which we have been given, and in which we find ourselves. As Christian men and women, we must recognize that wherever we find ourselves, God has put us there to do his will. I think of the passage in Philippians 2:12-13:

Wherefore, my beloved, as ye have always obeyed, not as in my presence only, but now much more in my absence, work out your own salvation with fear and trembling, for it is God which worketh in you both to will and to do of his good pleasure.

...A sobering statement, but also one that gives great hope.