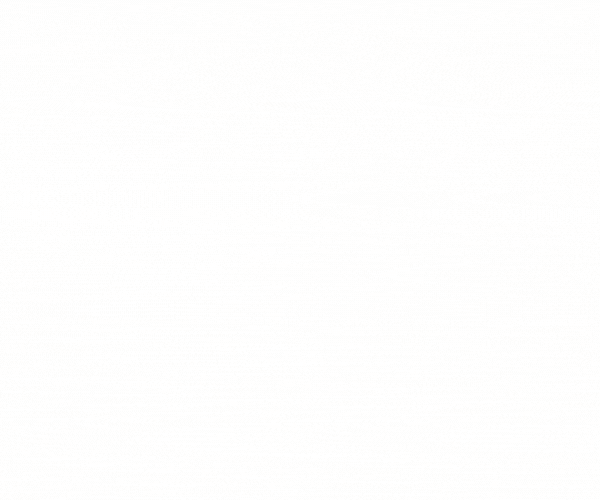 Dr. Cory Grewell, Professor of Literature at Patrick Henry College, used to have an imaginary friend. "I'm told that when I was very young I was constantly making up stories of what me and my imaginary friend were doing," Grewell said. "I've been into telling stories since I could talk."
Grewell's love of literature has always been "organic," according to him. From reading Agatha Christie's mystery novels in suspense as a young man to going on J.R.R. Tolkien fantasy adventures in high school, Grewell has always felt pulled to reading and writing as though by an invisible string.
At college, Grewell pursued an English degree and delved deep into classical literature for the first time.
"I started to integrate my love of reading and writing with faith," he said. "All literature embodies meaning on some level. The romantic poet Percy Shelley compares poetry to prophecy. J.R.R. Tolkien uses the term 'subcreator.'
When human beings, created in the being of God, write literature—whether lyric poetry or prose fiction—what they're doing is practicing that image of God by creating on a much smaller scale.
All art holds meaning in some way, Grewell explained. Reading and writing literature are just humans crafting our own small, bite-sized versions of God's own creation as images of the Creator.
"Theoretically," Grewell said, "the created universe is replete with divine meaning that is just there to be put into language, and that's what poets and writers of fiction do. They put meaning into language."
In turn, critics distill literary meaning into truth, much like sifting oil from water for a clearer, more transparent understanding. As Grewell teaches his students to study literature and separate the oil from the water, he points them back to the first Word.
"We want to make meaning with words consistent with the truth that we find in the Scriptures," Grewell said. "If we're reading the words correctly, then we can make meaning out of that."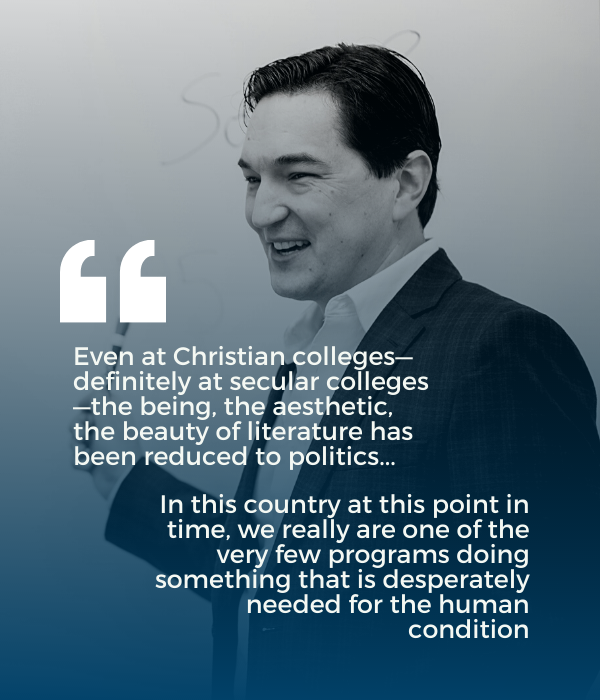 As students study literature, however, they might feel as though their life's work is an uphill battle to find meaning, rather than to take pleasure in the simple act of reading a book for enjoyment. Even students who don't pursue a Literature major sometimes find reading for academic purposes monotonous, and Grewell noted some alumni who related that, years after graduation, they still felt as though reading was unenjoyable for them. And it's no wonder.
"You can't sit down and enjoy [the books]," Grewell lamented about the speed with which students read books in Western Literature I and II. "With something like Crime and Punishment, it's like you're sitting in front of a nice filet mignon and you have to wolf it down in five minutes like it's a Happy Meal."
So what's the solution to becoming a lifelong learner after graduation? How do you pick up a book just to enjoy the journey, wherever it might take you? Grewell said,
Just find something you like reading and go from there. Don't worry about people being high brow or serious, and don't worry about making something of it.
Grewell has found literature to be both passionately life-shaping and also strangely demanding, even for him as a literature professor. "Some of us in the Lit profession sometimes envy people who aren't," Grewell said. "Every time I read something, I feel like I have to make something out of it." But literature, for Grewell, is worth the constant challenge to find truth, and to create as we ourselves are created Beings. "[Literature] has made me think more deeply," he said. "Part of this is predicated on the fact that for me, imaginative literature and the articulation of my faith as a vocation have become so intertwined. But literature gives me something to do with my life, in that regard. . . . In some senses, [literature] is the nearest approach to embodying the image of God that we have."
Dr. Grewell emphasized the importance of the Literature program at PHC, and why the study of Literature itself in higher education might become lax in its approach to imparting rigorous writing and critiquing skills to future college students.
"English as a profession is kind of experiencing an ebb. Not as many students are going into it vocationally, and those who are have reduced it to just being able to write competently. Even at Christian colleges—definitely at secular colleges—the being, the aesthetics, the beauty of literature has been reduced to politics. For example, what does this say about race/class/gender/etc. We really are—in this country at this point in time—one of the very few programs that is doing something that is desperately needed for the human condition."
"I think literature leads us to engage in the contemplation of created beauty. If we're created in the image of God, we need to exercise the imagination in a worshipful thankfulness, and I think we do that when we engage in these sorts of acts of contemplation."