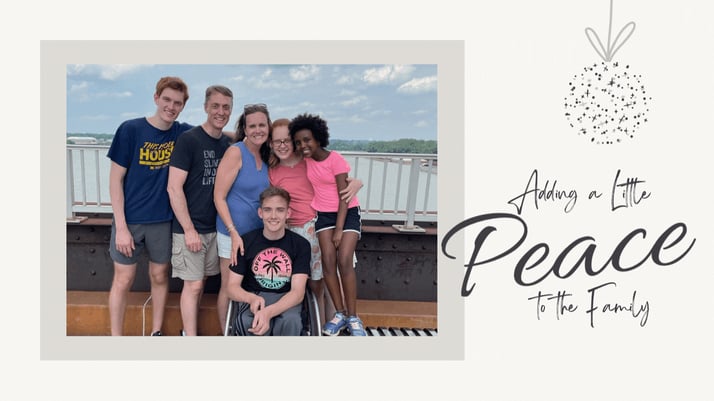 Through adoption, the Lakey family added a new member, a new blessing, and little "peace" into the family. This is a story about Christmas. This is a story about love. This is a ten-year story (and counting) about the richness of family.
There are four children in the Lakey family. Henry is the oldest. He's a freshman at Patrick Henry College who is interested in political theory. In December of 2011 his family adopted Selam, who is now named Sarah, from Ethiopia. Salem means "peace" in Amharic. Sarah means "woman of high rank." Indeed, she is both!
Henry has learned that God often provides us with gifts that we don't realize we need. "My siblings and I—and my parents to some extent—are all very introverted; Sarah is not," Henry shares.
She makes new friends everywhere she goes and has not met someone whom she cannot make smile. She makes us laugh all the time with her ridiculous antics. The process of adopting her was very difficult, but God pulled us through and the reward was indeed great.
There were a number of miracles that took place during the adoption process, such as one of the ways that the Lakey family raised money to get to Ethiopia. "Many of our friends donated furniture and various items which they no longer needed and we held a garage sale," said Henry. In the spring of 2010, every room of their home, plus the garage, was packed with the donations. There was a huge show of support. Friends and neighbors—even some folks that they didn't even know personally—donated bicycles, clothes, furniture, yard tools, and toys. In that sale, they raised $3,500 in just two days. Henry's father made this video about that special blessing garage sale: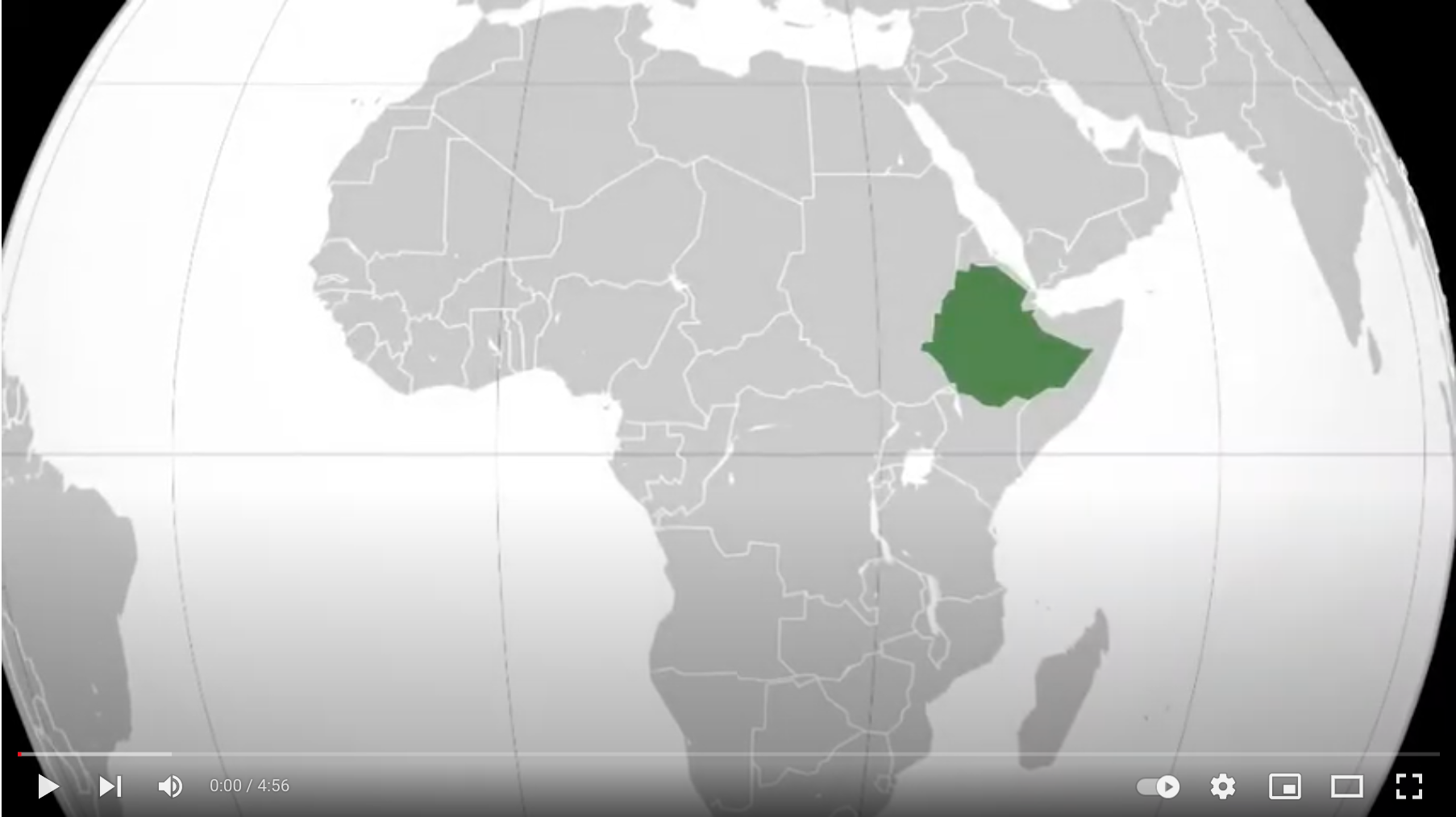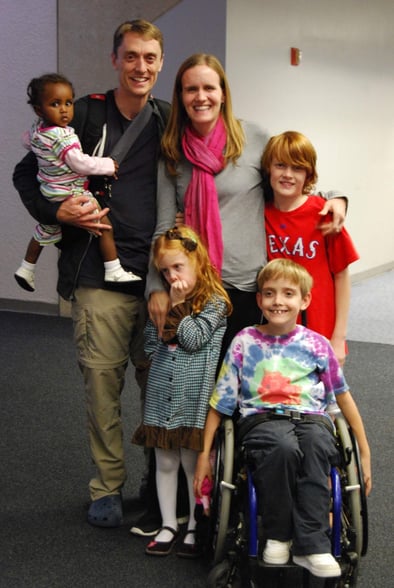 The Lakey family "struggled for a long time with hiccups in the adoption process," Henry says. "As an example, with only two months left before we brought her home, they announced that she might not actually be an orphan and therefore did not need anyone to adopt her. As I was only 9 years old, I didn't fully understand this back then, but it was devastating for my parents. They had already been once to see her and had seen many pictures. Thankfully, everything was sorted out and my parents went to bring her home in late November/ early December of 2011."
This is the family's photo from 10 years ago, just as they arrived at the airport bringing Sarah home.
Through their determination and hard work, God truly has blessed the Lakey family in the past decade. May God continue to bless you all in the next ten years ahead.
Through Sarah's experience, there is a lesson for each believer: In our adoption into the family of Christ, indeed, we too are "of high rank." By grace through faith, we become His possession! His child. He cancels our debt and gives us the righteousness of Christ! We leave behind a citizenship on earth and obtain a citizenship in Christ's Kingdom—a kingdom that has no end.
----
Patrick Henry College realizes that the college years are a time of cultivating lifelong spiritual disciplines and developing a Christian worldview. Learn more here.