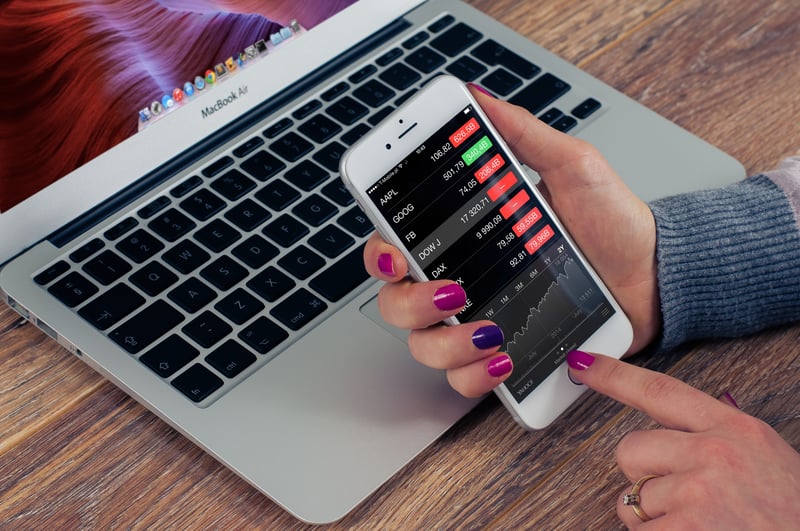 High school and college can be some of the greatest, most fun days of your life—and also the times when you are most strapped for cash (why else would you eat ramen for every meal?!).
Enter the "side hustle." Maybe you are not familiar with the phrase, but we are sure you are familiar with the concept. A side hustle means turning something you enjoy doing, whether it be shopping or woodcarving, into a mini business.
We hope you enjoy these students' stories of turning their passion into cash!
For the aspiring entrepreneur: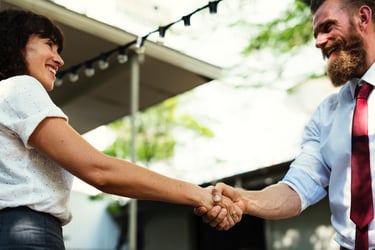 Class of 2017 grad Drake Jones boosted his college budget through "flipping."
"Everything I own except for my laptop and clothes is for sale," he said. "I buy low and sell high. It doesn't take long to find out what a good price is and what a fair price is. Your profit is in the difference."
Drake found his side hustle accidentally after buying a dresser on Facebook and realizing that other people who had commented on the post were willing to pay a lot more than he had for the piece of furniture.
"I started messaging the other people and got them to bid against each other," Drake explained. "Then I sold it for a profit the same day. It was too easy not to do it."
The hardest part is juggling appointments with customers who want to test out or pick up items, he said. But flipping was still a rewarding experience.
"No one taught me how to do it and no one was going to fire me if I stopped," Drake said.
His advice for an aspiring flipper?
"Just have fun with it!" Drake said. "If you're afraid of the risk, make sure that you buy things that you need anyway. Soon enough you'll be looking at phones, cars, and jewelry to get even bigger margins."
For the talented crafter: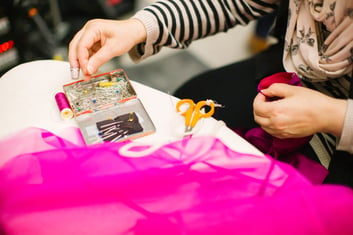 Junior Melissa Purnell puts her sewing skills to good use during the semester: she repairs and alters clothing.
"Whatever your skill, bring your tools with you to school," Melissa said. "There are people on campus who can sew, but because I actually have my sewing machine, I can provide a service others can't."
She's been sewing for ten years and find it's a relaxing way to earn money. But figuring out how to charge her customers hasn't been quite as relaxing.
"I wanted to offer a service that was cheaper than you could get at any other alteration shop," Melissa explained. "I wanted to charge based on how much work it actually took, instead of how much I could squeeze out of it. This entailed many underpaid jobs, but they gave me experience, and I now feel more confident about the quality of work I deliver and the prices I charge."
Melissa's glad she brought her sewing machine and has learned through her side hustle.
"We all understand the struggle of our favorite clothing getting torn or buying a dress because we love the style and hoping that somehow we can make it fit," she said. "Solving these problems for people is what motivates me to bring my thread and needles out."
For the beloved babysitter: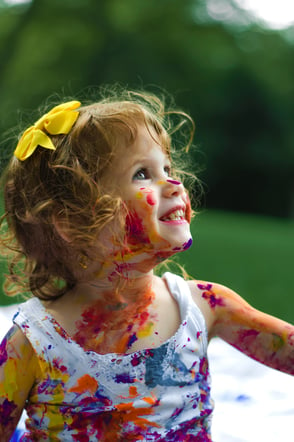 If you get along well with kids, your choice of side hustle could be clear: childcare. Senior Brenna Bakke has nannied for a family of seven children from ages 2 to 12 for more than a year.
"It's really cool to basically have a family that I feel like I'm a part of here at school," she said. "It's great that I can get away from school and academic responsibilities and just have fun with kids."
Some of her responsibilities include helping the older kids with their homeschooling as well as going through speech and physical therapy exercises with one of the toddlers.
Sometimes changing diapers and temper tantrums can be overwhelming, but looking back, Brenna can say she's learned a lot through her job.
"Kids don't always respond to logic and reason, and sometimes they cannot communicate what they need," she said. "That's really hard for me sometimes, especially when I feel like I can't provide for them. I've learned a lot of patience."
Her advice for someone looking to find a childcare position? Join your local community Facebook page, ask around in your church, or even make a profile on Care.com.
"Parents are always looking for responsible people to watch their children," Brenna said.
If flipping, tailoring, or babysitting do not seem like your cup of tea, you could freelance writing articles for websites about a topic you're interested in, referee for a local recreational sports league, or find a gig as a proofreader. The list goes on and on (in fact, you can find one here). Good luck finding your side hustle!
-------------------------