Being well-read is more than an impressive conversation starter—a book can change your worldview. These books did just that for PHC students when they read them in high school. Check out this list of six books that will develop your mind and help you prepare for college education and beyond.


1. If you want a challenging read: The Brothers Karamazov by Fyodor Dostoyevsky

Dostoyevsky's final novel is regarded as one of the greatest novels of all time and delves into the relationships between a father and his three sons.
Recent grad Josiah DeGraaf read The Brothers Karamazov and loved it.
"Dostoevsky portrays the attractiveness of Christianity more effectively in this work than any of his others," Josiah said. "The Grand Inquisitor scene is brilliant, and Dostoyevsky's portrayal of characters is absolutely fascinating. I was left with a beautiful vision of what it means to live a life of struggling and doubt as a Christian and what it means to rise above both to a more enduring faith."
2. If you want a philosophical read:
The City of God by Augustine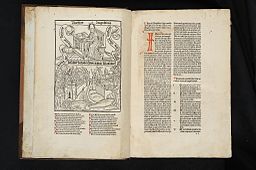 Augustine wrote this book in response to the A.D. 410 sack of Rome, an event that shocked his contemporaries because they thought Rome was invincible. In The City of God, Augustine reminds Christians that Heaven, not Rome, is their true home.
"This book helped me to think rightly about why I am here on earth, and it gave me a more hopeful perspective," senior Meridian Paulton said. "I'm not here for myself, but for the glory of God."
Her favorite part is Book 21.
"Augustine describes what it is like to live as a citizen of the City of God," Meridian said. "It gives you a view into the beauty of living for a God whose kingdom is so much greater than any little universe we can create for ourselves here."
3. I
f you want a fantastical read:
The Neverending Story by Michael Ende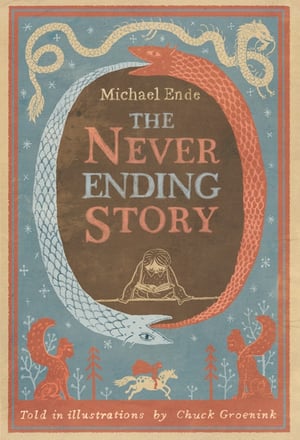 Young Bastian Balthazar Bux finds a magical book that brings him both adventure and hard-won wisdom. Senior Lorin Haliscak was captivated by the message of the story.
"The main character, his actions, and the consequences of those actions really resonated with me," she said. "He wasn't happy with who he was, and then got the power to change that. But every time he changed himself or the world he was in, he forgot something of himself. He became who he wanted to be, but it was empty because it wasn't who he was or who he was supposed to be."
4. If you want to read a classic: Moby Dick by Herman Melville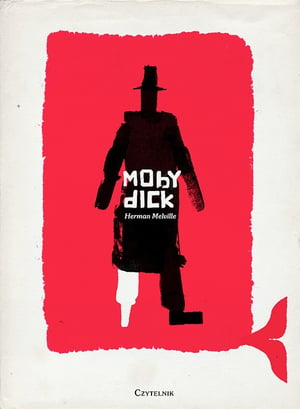 Melville's giant work tells the tale of crazed Captain Ahab as he pursues Moby Dick, the white whale who bit off the captain's leg years earlier.
"Moby Dick speaks to the universal human pursuit for meaning in a way that no other book I have read has," junior Chris Baldacci said. "As a curious and ambitious person, I know what it means to be fully committed to a single task. I saw myself in Ishmael's quest to understand the whale, and I could even identify with Ahab's fervent, albeit megalomaniacal, drive. Yet this pursuit destroys most of the characters and hurts the other people around them."
5. If you want to read a modern masterpiece: To the Lighthouse by Virginia Woolf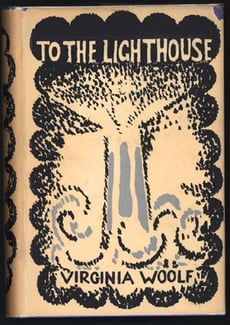 This novel probes the human mind and human relationships through everyday happenings. It tells the story of the Ramsay family, who are vacationing on the Scottish Isle of Skye.
"To the Lighthouse changed the way I looked at the pain and beauty and longing in light of the passage of time," student Abby Brooks said. "It also shaped how I think about art. It was the first stream-of-consciousness book I ever read, and the ache in it was profound."
6. If you want to read a truly American tale: East of Eden by John Steinbeck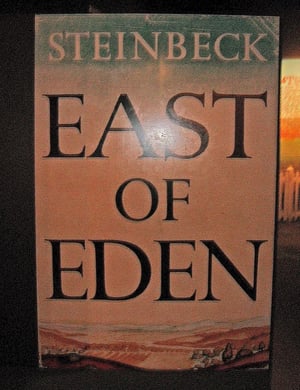 This novel, which Steinbeck considered his magnum opus, takes place across the United States and describes two families and their intertwined lives.
"It's hands down my favorite book," recent grad Maggie McKneely said. "It's depressing in its realistic portrayal of humanity's depravity, but it's also incredibly hopeful in that it shows that we don't have to choose that... God loves us, and so he lets us choose of our own free will. Reading East of Eden was the first time I really began to understand that."
That's a wrap for our LearnPHC series, Books That Impact High School Students! We hope you have been inspired to start reading.
Let us know in the comments about books that have impacted you!