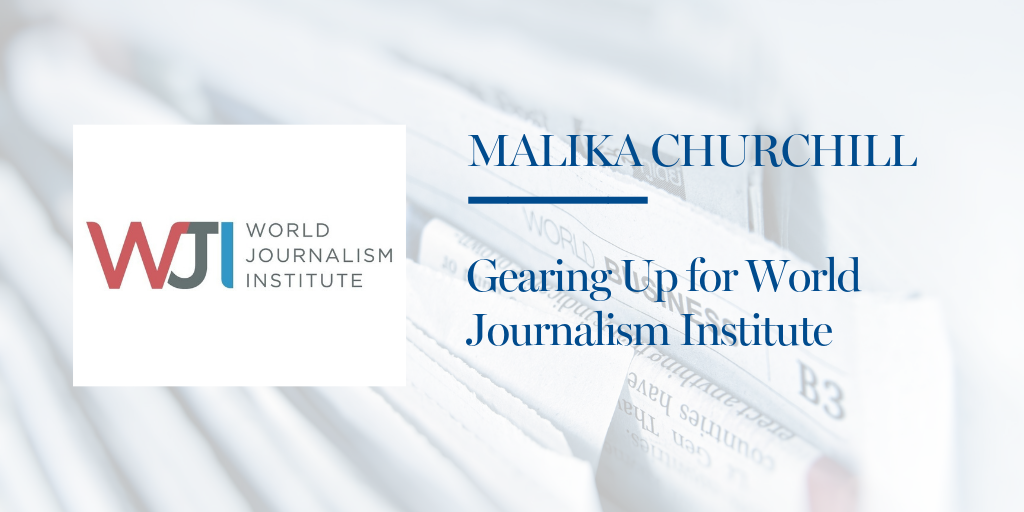 Rising junior Malika "Lovie" Churchill (Journalism '21) flies to Sioux Center, IA next week for World Journalism Institute (WJI), a two-week intensive journalism training program.
"We're so pleased that Malika has this opportunity to learn from some of WORLD's best journalists," said Dr. Les Sillars, Professor of Journalism. "Several of our students have attended WJI and found it very beneficial." Not only do students learn new skills for reporting, writing, and editing audio and video news, he added, they learn about "how to apply a biblical worldview to journalism directly from the people who do it best."
[Related Post: PHC Student & Professor Contribute to WORLD And Everything In It]
WJI seeks to equip young Christian journalists with the tools necessary to thrive in an increasingly diverse and polarized field. As their website claims, "Journalists and editors who've spent decades reporting at home and abroad will grow and challenge you…Our mission is to recruit, equip, place and encourage journalists who are Christians."
Course instructors include Russ Pulliam, Associate Editor of The Indianapolis Star (and a a member of the PHC Board of Trustees), Marvin Olasky Editor-in-Chief and senior writer at WORLD Magazine, Lee Pitts, and Mark Volkers, among others.
"It's amazing that they would make the time to teach college students the ropes…I think it'll be a really intense but exciting learning experience," Churchill said.
PHC journalism students apply for and attend WJI almost every year. Kyle Ziemnick ('20) former editor of PHC's student publication, The Herald, attended last year. The year prior, Harvest Prude ('18) and Evie Fordham ('19) went. Harvest is now a full-time reporter for WORLD, covering the political beat in Washington, D.C., and Evie writes for the Daily Caller. These young journalists' accomplishments speak not only to their own dedication to the craft but also to the caliber of WJI's training.
[Related Post: Kyle Ziemnick Accepted to World Journalism Institute]
In the spirit of Jesus' earthly ministry, the program also makes a point to cover the people they call society's "uns," the unborn, uneducated, unemployed, and unfashionable. And that's what Churchill's looking forward to most about the program: "I chose journalism because I love people and I want to hear their stories and share them with others. So many people have been through the most amazing things and their stories are not heard."
---
Check back with us later this month for more details on Churchill's WJI experience. In the mean time, find out more about journalism at Patrick Henry College by clicking the button below.