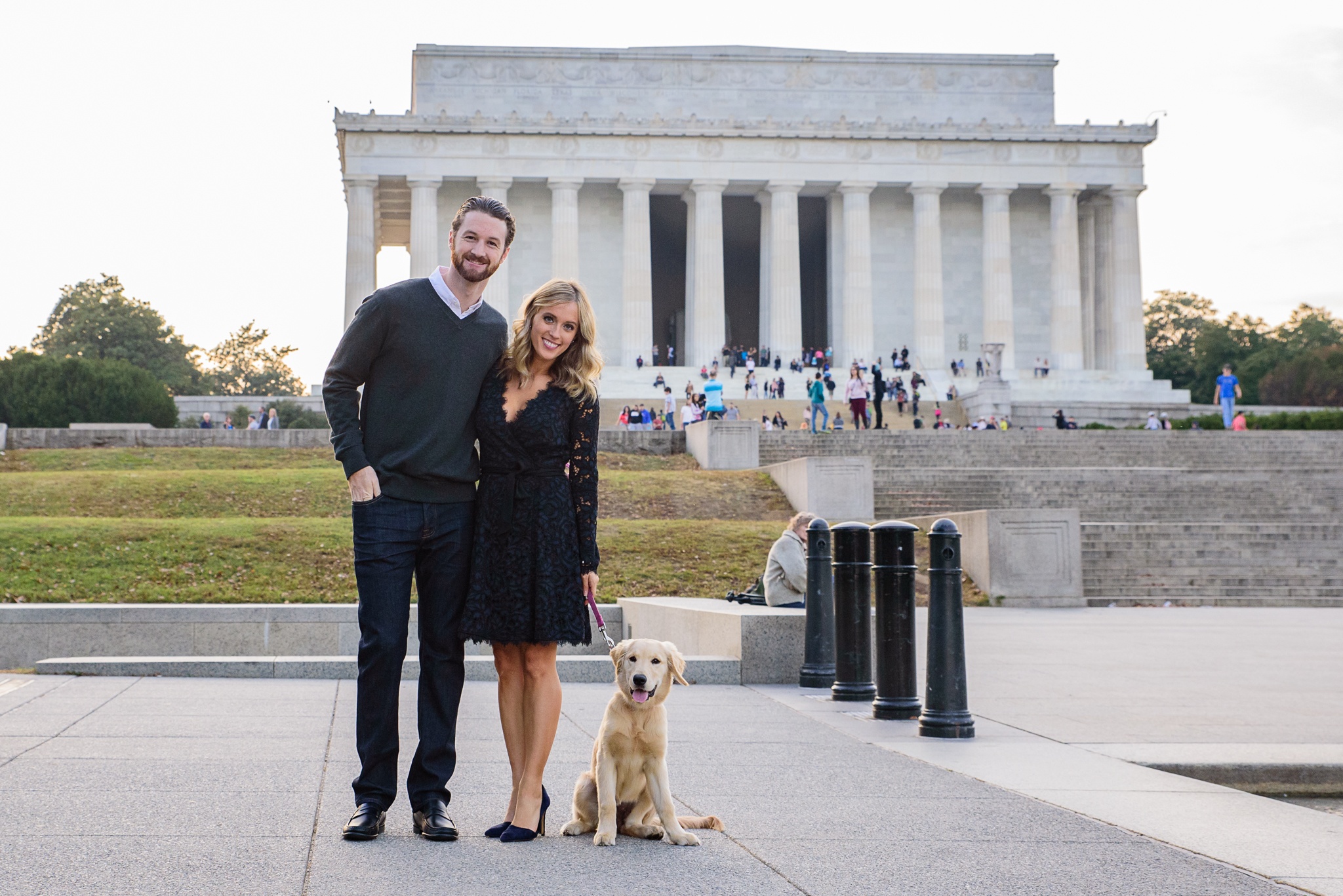 PHC Alumni Chris Beach likes to dig into life, whether that's clipping a golf ball into a soaring arc, surfing (he once earned a free surfing trip with Surfer magazine for winning an essay contest) or spending countless hours devouring stacks of news articles each week when he was editor of RealClearEducation.
Today, Beach is a speechwriter at the Environmental Protection Agency.
Beach now lives in Washington, D.C. He and his wife Allison and their golden retriever Ella love exploring the city.
But back when he was a student, Beach wasn't sure what he wanted to do. Originally from new Jersey, Beach came to Patrick Henry College in part because of his parents' desires. He enjoyed playing on the soccer team, participating in his jams sessions in his dorm, and copious amounts of writing.
"Like most 18 or 19-year-olds, I didn't really have a clear cut plan. But I loved writing and talk radio," Beach said.
His junior year, Beach got a lucky break when he landed a full-time internship with Dr. Bill Bennett's radio show, Morning in America, through a contact in PHC's Communications office. The internship began an intensive time of learning that meant getting up for a 4 a.m. commute and a non-stop work day. He took broadcast skills he first learned from PHC's journalism program into his position as a call screener.
His internship continued through senior year, then he landed a full-time position after graduating in 2010. He was promoted to a full-time position as Bennett's top producer and assistant, then he became Associate, then Executive Producer for Morning in America. Beach discussed news and politics on the show, and during his time there he helped write, research, and edit Bennett's book, The Book of Man in 2011, even accompanying Bennett on book tours.
After spending seven years working for Morning in America, he accepted a position as editor of RealClearEducation (RCED). RCED is under the umbrella of RealClear Media Group. Beach describes that job as "anything but nine-to-five." He was up early and work late editing, writing, curating, and reporting on the most important stories from the world of education.
"I enjoyed being on the front lines of important public policy debates over education, culture, politics, and technology," he said.
Beach emphasized the importance of digging deep into news analysis past just the headlines. Being in the news world should mean more than skimming headlines. Beach sees a loss in the news world when journalists don't take the time to develop "more than just a surface knowledge" of important topics due to the flood of information.
"There is an overwhelming amount of information available today and it takes discipline to know how and where to spend your time," Beach said. "Read as much as you can, but also set aside time to really study issues in-depth. That's a real loss in our 24 hour news cycle; knowledge tends to be a mile wide and an inch deep. Try and take time to really dig deep into important issues."
He now knows his parents were right to want him to go to Patrick Henry College, which gave him the opportunities to set his feet squarely in the news world, even while in undergrad.
"Traditional newspaper journalism has taken a big hit in recent years, but good writing will always stand out," Beach said.
He advises students to "diversify your knowledge and skills. Learn how to conduct a podcast or video interview and have some basic editing knowledge. Newsrooms are very limited on resources today and are increasingly looking for journalists who have a variety of skills."
He's looking forward to his new position with the EPA. "Every day presents new issues and new challenges to address, explore, and investigate," he said.