This is PHC Journalism Professor Dr. Les Sillars's advice to senior Evie Fordham, who is about to start at The Daily Caller News Foundation.
Dear Evie,
You were pretty excited when you came up to me in the dining hall today. "Hey, I got the position!" you said.
It took me a second to recall that you'd applied to become a Fellow at the Daily Caller News Foundation in Washington, D.C.
You told me it's a two year stint as a reporter, and you're starting in just over a month. Good show, Evie. You will, I'm sure, have no trouble finishing up your last PHC class online this fall; other students have started jobs even before graduating, and you can too.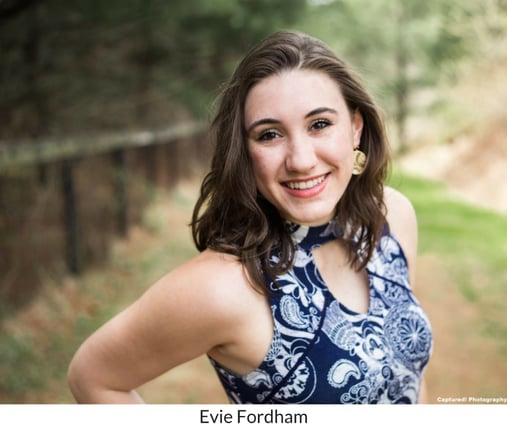 As you know, The Daily Caller is a conservative news website that is doing well in a very competitive environment. Two stories per day will keep you busy, but remember how much of a challenge it seemed your first week on the student newspaper, the Herald, just trying to do one per week. You got used to the pace pretty quick then, and you will again.
Your internships over the last few summers and semesters at the Raleigh News and Observer and TheFederalist.com will stand you in good stead, as will your training in multimedia skills and Christian worldview journalism at the World Journalism Institute.
"One of the things we learned in our classes at PHC is about narrative structure," you mentioned. "It's been important to see how to understand news stories as narratives."
I really did kind of pound that into you students; I'm glad it seems to be sticking. And don't forget how your liberal arts classes will help you understand the background to the stories and grasp the deeper significance of the issues.
The place sounds like it has a positive environment. "They try to be fair," you told me, "and they also try to have fun with their reporting." That's good.
But I am most encouraged by the Fellows Program. It takes promising young journalists and pours into them resources including classes, networking opportunities, and experience as a reporter. After two years you can stay with the Daily Caller or you can take those qualifications and Washington contacts to compete for a position with some other organization. Who knows where the Lord will take you in a few years?
You mentioned that you have not yet been assigned a beat. "I would love to cover weird news," she said, "the off-beat and unusual kinds of stories. We'll see." Well, do the best you can in whatever beat they put you. If there's one thing I've learned supervising internships over the last 16 years, it's that if you do well at the small stuff, people will recognize it and move you up.
Maybe the best part of being a professor is seeing your students grow, spiritually and intellectually, while you have them in class, and then watching them go into the world and make a difference. You're excited and a little scared? Of course you are. You'll do well; I know it. You've got a terrific opportunity, and we're all very proud of you.
In Christ,
Dr. Sillars
Dr. Les Sillars directs the Journalism Program at Patrick Henry College. Besides his duties at PHC, Dr. Sillars writes and edits for worldmag.com, is Mailbag Editor at WORLD magazine. His first book, Intended for Evil: A Survivor's Story of Love, Faith, and Courage in the Cambodian Killing Fields, came out in October 2016.
----------------------------------
Where are five stellar journalists who graduated from Patrick Henry College now? Click the button to find out.