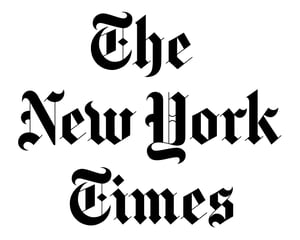 "At a time in which many Americans feel disenfranchised, disillusioned and defenseless, [localism's] empowerment may act as a sort of balm," writes Gracy Olmstead in her April 11 opinion in the New York Times.
Read the rest of the opinion here.
Olmstead (Journalism, '13) is living and writing near D.C., and is a member of the PHC Journalism Advisory Board. You can learn more about the Idaho native's journey to the East Coast in this profile.
You can also read her essay about hookup culture, which appeared in the Washington Post, by clicking here.
Follow Olmstead on Twitter here, or read another of her NYT articles on farming here.
-------
Did you enjoy Gracy Olmstead's essay? Click the button below to learn more about the program that trained her and other stellar journalists: