Orientation Schedule
Download your copy here!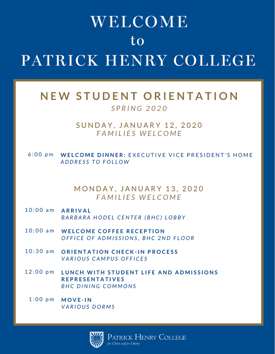 If you plan to complete late check-in due to your travel plans, please notify your Admissions Counselor or call us at (540) 441-8110.
Look sharp! Staff will be taking your ID photo (and you won't be able to change the photo so long as you are a student at PHC).