Alumnus' Career Built on Fath and Acquired "Tools"
November 27th, 2012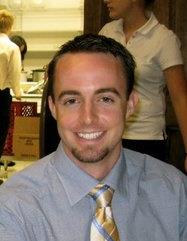 Rob Langworthy thinks of everything he learns as a tool. Whatever he does, he absorbs as much as he can, so that he can add more "tools" to his toolbox.
Today Langworthy works in a creative managerial capacity for Americans for Prosperity in Washington, D.C., facilitating the organization's national efforts to educate people at the town hall level on economic policies. But his real journey began in high school, where he says he first heard of Patrick Henry College through his family's association with the Home School Legal Defense Association (HSLDA). He wanted to attend a college that would push him academically, but as he looked at schools in his area he was discouraged by the "relaxed" approach to learning. He wanted to be challenged, and, for him, PHC stood at the forefront of rigorous, Christian education.
Langworthy (Government: International Politics and Policy, '09) credits PHC as teaching him how to work, study, and apply his talents across a broad range of activities. Because the amount of time spent reading, writing, and speaking, PHC's curricula helped hone his communication skills.
"Across the country, educational standards are falling, but to be at a place that really puts truth and education at the top of their priority goals is invaluable," he said. "PHC gives you an appreciation for truth and intelligent company."
After graduating in the spring of 2009, Langworthy's journey toward D.C. began in a meandering fashion. He spent six months working multiple part-time jobs to fill up his work hours, coordinated social media for Parental Rights, worked various PHC events, helped with custodial for a trail station, worked as a writing mentor, and did landscaping and forestry. In the meantime, he kept up his search for full-time employment that better suited his gifts and calling.
Located in the sleepy town of Round Hill, not far from PHC, Langworthy landed a job at Instrulogic Corporation, a family-owned engineering business. He became the office manager and took care of the office operations for the company, and, while he didn't realize at the time, his work at Instrulogic filled his tool box with necessary skills he would need in the future. He learned about accounting, invoicing, ordering, scheduling, book-keeping, budgeting – all the ingredients it takes to run a successful business.
After working for Instrulogic for a year and a half, Langworthy decided he had learned everything the company had to offer him, and planned to move on. The next chapter of his life he describes as a mixture of "dumb luck" and God's hand.
He applied for a job at Reason, a non-profit think tank organization with headquarters in D.C. He was told to apply through the Koch Institute. Although he had never heard of Koch, he assumed they managed Reason's employment process. He was amazed at the thoroughness of the application process, and then received two follow-up interviews, with a promise for one last interview before a decision on his employment was made. Up to this point, Langworthy says he still did not understand how the company worked, or what he had exactly applied for.
Some PHC alumnae heard that Langworthy had made it to the final interview with Koch's Associate Program. They called him and prepped him for the final interview, an act Langworthy believes helped him acquire the position.
"That was God's way of giving me a boost," Langworthy said. "I would not have been prepared for the interview questions. In the interview, they asked more specific policy things, because they have such an emphasis on economic freedom. I have my conservative, freedom loving values, but I didn't have that economic policy knowledge."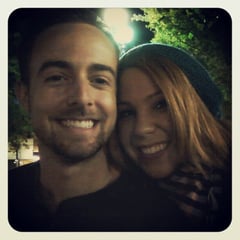 He was accepted into the fellowship program and Koch posted his resume on their website. The next day, Langworthy received a call from Americans for Prosperity (AFP) asking him for an interview. Shortly after, they offered him a job.
Americans for Prosperity educates people at the town hall level on economic policies. While their headquarters are in DC, the organization is comprised of state chapters that put together speaking events and rallies that "let people know what's going on in Washington that affects their wallets and their livelihood," according to Langworthy.
Stationed in DC's office, Langworthy started out by ordering office supplies, but was soon promoted to operations manager, focusing on managing the facilities, working on infrastructure projects, office security, and vendor relations.
"AFP is a really good company and God has taught me a lot while I've been here," he said. "It's not like anything I guessed it would have been."
Working at AFP has shown Langworthy that one of the most important aspects of a job is realizing that you don't need to have all the skills "right off the bat" to do a job. It takes a person who is adaptable and willing to learn.
"What I'm doing now at AFP was nothing like what I was doing when I first came here a year and a half ago," he said. "If the only vision AFP had for me had been, 'We just want you to order office supplies all day,' that's probably what I'd still be doing."
Eventually he would love to go into the private sector to focus on operations work. But for now, he loves where he is.
"AFP is a young and mobile organization," he said. "If you have ideas, you have some freedom to carry those out. I have freedom to create. I'm growing in my role. As long as I'm still learning, I'm happy to stay here."