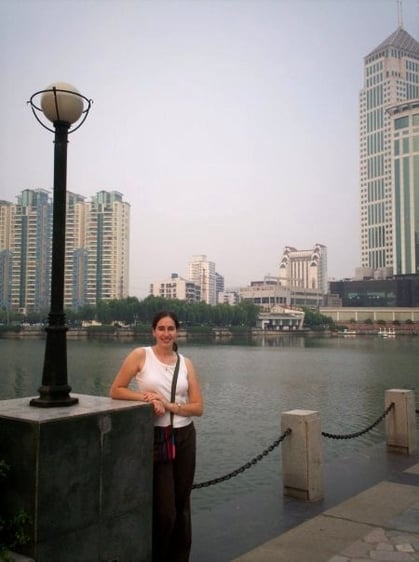 Graduation day had just passed when 2007 graduate Rachel Mueller, a Classical Liberal Arts major, left behind the sleepy town of Purcellville, VA, and boarded a plane for Wuhan, China. Rachel spent the next year of her life immersed in the city of about eight million people, teaching English as a foreign language to over 400 tenth- and eleventh-grade Chinese students. In China, Rachel also worked to record English language books and held Bible studies twice a week with her Chinese friends.
"Not enough people in the USA know about China," Rachel said. As a student at PHC, Rachel said she felt a calling to China after taking Dr. Aikman's 'Modern Chinese History' class. Her long-term goal had always been to go into teaching, and PHC's emphasis on the classical model of education, and its study of the Great Books and the Trivium, simply reinforced this calling.
In addition, "I knew I didn't want to just settle into a 'comfortable' job after graduation and miss the opportunity to participate in this area of working for Christ and His kingdom," she said.
Rachel's life goals have never included finding the most "popular" or well-paying jobs— but, rather, to make an impact in the lives of children, working in urban ministry and in the public schools. To her fellow graduates, Rachel urges: "Go overseas. It will broaden your view of the world."
Interestingly, Rachel found many more opportunities to witness to others about the Gospel of Jesus Christ in China than in the United States.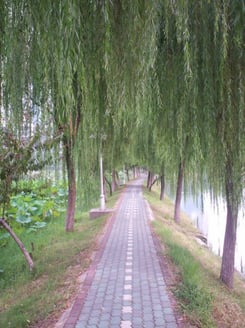 "People are not closed to the gospel the way many people are in the United States," she said. Even so, as a foreigner living in China, Rachel said that her words and actions were closely observed.
She returned to the states this past summer and is now working as a teacher's assistant at a public school. In her current teaching job, Rachel notes that "the philosophical training so much a part of PHC's curriculum is something I still pull from"—especially in response to the ideas and practices encountered in a secular environment.
"Two years ago, I wouldn't have expected to be where I am now," she said, acknowledging that whatever plans God has for Rachel's future will be a surprise. Meanwhile, Rachel plans to complete her teaching licensure while remaining involved in ministry and in impacting the next generation of children.