Phoebe Daigle Finds Adventure, Passion in Asia
January 30th, 2013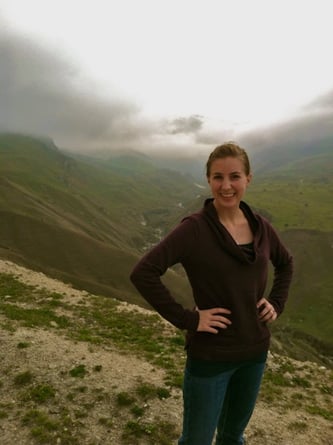 Phoebe Daigle shut herself in the bathroom. She needed a moment, just a minute of silence. She was tired of the questions, the favors, the raised hands, the inquisitive eyes, the wandering minds. She needed some time to breathe. When she had boarded the airplane in August, she had no idea what she was getting herself into. She had entered a foreign land, filled with strange faces, unfamiliar customs, and a language she didn't know.
Daigle graduated from PHC in May of 2012. She arrived at PHC at the age of seventeen, having graduated from high school a year early and unable to attend her dream school to study archeology. She applied to PHC to appease her parents, fully intending to transfer to another school immediately. She discovered that PHC was the first step on a journey with an ever-winding road.
"If I had attended school choice #1 and studied archaeology, I guarantee you that I would not be where I am now," she said. "I would have chosen the safe route, doing what I knew I was capable of, blending into the background, and taking risk and change like dreaded medicinal doses. I can't list every moment, every word, every assignment, every class, or every person that has changed me. The excellent Christ-centered education I received at PHC helped to rightly order my soul and my passions."
After graduating with a degree in political theory, Daigle began searching for the next step. Her interest was piqued when she found teaching opportunities in other countries. She looked at openings in Germany and other places in Europe, but her adventurous heart longed for a country off the beaten path, a place more risky and perhaps less likely for other teachers to choose. She settled on a central Asia, a culture bursting with Biblical history, fig trees, and sheep.
On the plane, she was filled with excitement and determination, and when she arrived in Asia, she was captivated by the new smells, sights, and sounds. This was a glorious country and she was delighted to be there.
Her first visit to the school thrilled her with the promise of what was to come over the next year. She was touched by the amount of love poured into the school and she busied herself with preparations and lesson plans.
"I get to teach the things I love!" she wrote in her monthly update. "I get the chance to inspire these students the way that I have been inspired. I can share the knowledge and wisdom that I have gained from my parents and teachers and impart that to them. Yet so much more importantly, I have the opportunity to emulate Christ's love and sacrifice and patience to these missionary kids who often can feel lost or forgotten with busy parents in a foreign country."
While she has enjoyed pouring love onto her students, there are days the Internet is out, the water is off, or the power isn't working. There are days she battles internal complaints when spending all day teaching high school students, especially after having no previous teaching training. There are the days she shuts herself in the bathroom to avoid the pestering questions of her students.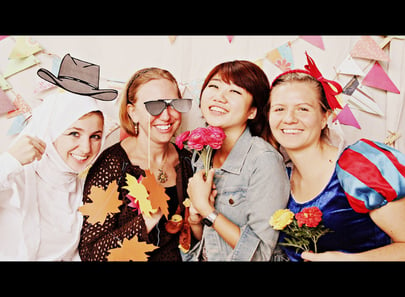 But there are days she clings to Philippians 2:14-16, "Do all things without complaining and disputing, that you may become blameless and harmless, children of God without fault in the midst of a crooked and perverse generation, among whom you shine as lights in the world, holding fast the word of life, so that I may rejoice in the day of Christ that I have not run in vain or labored in vain."
"Paul is saying do all things without whining or arguing so that you're different from everyone else, so that you shine out as stars among the rest of the world," Daigle wrote. "What's one of the biggest things that will set us apart from the world? If we choose to do all things without complaining or arguing."
And really, that's why she left her homeland to travel across oceans to an unfamiliar land, a foreign language, and strange faces – to serve the Lord by teaching without complaining. And in spite of the lack of modern conveniences, "life is fresh and vibrant here, and I love it," wrote Daigle.
She is continually blessed and humbled by her students and seeks to demonstrate patience to those who have a more difficult time paying attention in class. She is captivated by the country, the mountains, the sea, and has discovered that the school has more lessons to teach her than she has to give. But that's why God brought her to this country after all – it's just another step on her journey. And like all journeys, it has been fraught with trials and joys, lessons and laughter.
The school Daigle teaches at is in need of staffing positions for the 2013-2014 school year. They need elementary teachers, junior high and high school teachers, teachers for specials (i.e. art, music, drama, I.T.), a high school principal, and a business manager. If you are interested in teaching next year, contact Phoebe Daigle. She arrived at the school with no knowledge of the language and no formal teacher's training, and has flourished in the country.