Counselor for High-Risk Youth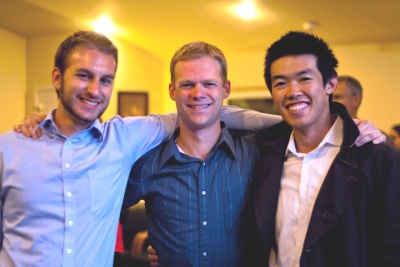 As an RA and campus leader at PHC, Nathaniel Boyd (CLA, '09) still knew how to have fun, like the time he and some friends duct-taped a fellow wing-mate to his chair and carried him to dinner.
"As we came up to the door," Boyd recalled, "none other than Mr. Earl Hall (VP of Campus Services) came out and stopped, expressionless. Even though we knew we were about to die, we kept walking. And he held the door open for us."
Boyd continues to balance his fun side with qualities of leadership and a maturing spirituality, serving as a Men's Ministry House leader with Christian Encounter Ministries (CEM), a residential program for broken and hurting young people between ages 16-25.
"I run a transitional house for male students who graduate from the CEM program and need a place to live," he explains. "Usually if these graduated students go back home, they have to immediately deal with everything they escaped from in the first place. Working at the house is amazing."
Young people with histories of abuse, neglect, drugs, and violence volunteer to participate in CEM to get their lives back in balance, and abide by the rules. They attend an on-site high school, attend counseling and discipleship, work on the 86-acre ranch, and participate in wilderness trips.
"We disciple, counsel, and love them, and try to provide as much of a family environment as possible," Boyd said.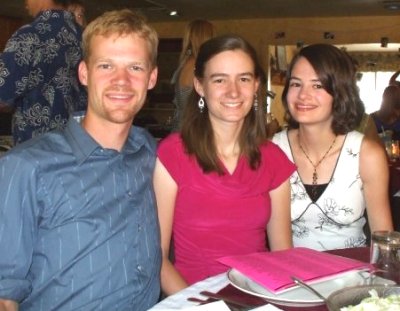 On a typical day, Boyd may attend meetings, recruit interns, and keep the house running smoothly. But a lot of his time is spent supporting the residents.
"A lot of what I do is helping them think though issues they face at work or school or just with life in general. We also do a lot of fun things together."
Boyd first heard about CEM while completing internship credits for PHC, working at a camp two miles from the ministry. His internship supervisor told him about the job opening.
"I wouldn't have come to CEM if it weren't for my PHC internship," Boyd said. "Being a CLA major meant I had some flexibility in what I pursued."
The CLA major prepared Boyd not only to teach, but to counsel.
"Pedagogy classes with Dr. (Laura) McCollum were priceless," he said. "She shared with us so much wisdom about how to teach -- stuff that applies not just to teaching in a classroom, but also to teaching an ex-drug dealer how to love and be loved."