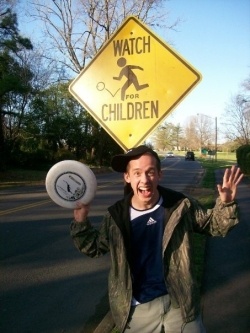 Kenny Ly (Government: American Politics & Policy, '09) has a passion to work with young people. He is so passionate that, having finished his third and final year as a counselor with Patrick Henry College summer Teen Leadership Camps, he flew west to staff a Generation Joshua camp in Colorado while many of his fellow counselors crashed for a few weeks' rest.
"[Generation Joshua staff members] mentioned the camp, and I asked if they needed more help," Ly admitted sheepishly.
This attitude of service, hard work, and joyful interaction with youth, is well known and uniformly appreciated among his former PHC classmates. During the last several years, he has staffed PHC camps three times, served at five or six church camps, led worship for middle- and high-schoolers at his church for two years, and volunteered at the local teen center and with Youth With A Mission (YWAM). As a PHC student, he became a favorite worship leader for morning chapel, and regularly headed up an informal Sunday evening service as well. This summer, his chapel talks often made a lasting impact on PHC campers.
"The kids were always encouraged and convicted," said David Snyder, 2009 PHC camps director. "They said [Kenny] should stay in the United States and give his talks to people here."
Ly, however, is returning to Shanghai, where he grew up. The day after GenJ camp ends in Colorado, he boards a plane for the East. After a vacation week in Thailand, he is jumping into a year of teaching the English language to professionals at Shanghai International Studies University, while also volunteering at his old church.
"I'm really looking forward to helping with the same youth group I graduated from," Ly explained, noting that it is a "foreigners'" youth group, with kids from Germany, Australia, the Philippines, the United Kingdom, and everywhere else.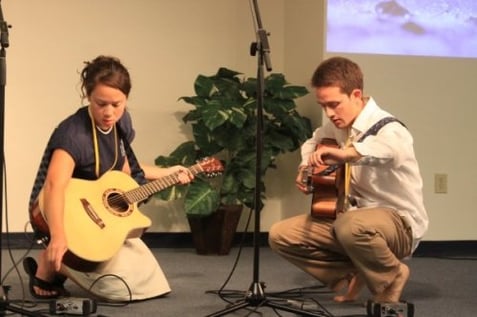 In fact, those same youth group connections helped Ly obtain his new job. An old friend and fellow youth group leader from Ly's freshman year recommended him to another friend, who passed on the information to her boss in Shanghai. He leaves the States expecting an adventure ahead.
"Before PHC, God led me with about a month's warning," noted Ly. "I have no idea what the future holds."
After teaching in Shanghai, Ly does not rule out "law school and grad school," and he notes that PHC's core curriculum "will have an immense impact on how I teach and my philosophy of education." A fluent speaker of Mandarin, Ly recalls how his English skills "improved astronomically" during his time at PHC.
Mostly, Ly's passion clearly lies in his ministry working with youth.
"The thing I live for is being able to sit down with young people to explain truth and see the light bulb click, see them go 'Whoa!' as something changes in their lives," he explained. "The drive and passion of teens will be focused somewhere, whether it's in themselves, the world, or AIDS victims in Africa. If they can focus it on Christ—that's what makes me most excited."
With his history of intense involvement and care for others wherever he finds himself, Ly embodies PHC's vision for its graduates. There seems to be little doubt that, wherever God takes him, people around him will experience the love of Christ. And young people will be motivated to become the human beings they were meant to be.
"I often tell a group of 100 kids—you can shake a town; you can shake the country," said Ly. "And I fully believe that."