Two Alumni Run for State Offices
March 22nd, 2012
Two more Patrick Henry College alumni are following their desire to serve and make a difference in the world this year by running for office, this time for state-level political positions. Eve Barner Gleason (Government, '04), long involved in the Republican Party of Virginia, is seeking a seat on the state central committee of the Party, while Jason Carini (Government, '06) is running for state House in Oklahoma.
Both Gleason and Carini are running for their respective offices after working in their local chapters of the Republican Party for some time. In the 12 years between 1999 and 2011, Gleason worked as the chair of the credentials committee for the Loudoun County GOP convention three times, overseeing with her team the registration of convention delegates who choose nominees for county offices. This experience has served her well over the last few months, as she has spent many hours calling prior delegates and securing their registration forms for the May 19th Tenth District Convention, where three central committee members will be selected. She has also chaired the Virginia Young Republicans and has worked for Representative Todd Akin (R-MO) and for Ken Cuccinelli when he was a member of the Virginia Senate.
In Oklahoma, Carini has for several years served as vice chair of the Rogers County GOP and has been deeply involved with local Tea Parties. He recently married and today runs a lawn care business with his brother Ryan, another PHC alum ('09). Since the Oklahoma legislative session starts in February and ends in May, Carini envisions managing his seasonal business around potential political duties.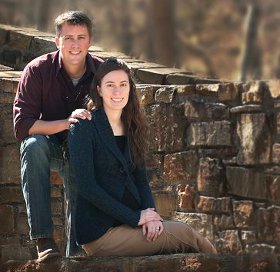 "With my first child being born this summer, I find myself very satisfied where God has me," he notes. "However, I have an earnest desire to be a part of public policy, especially in this day and age when government spending, even at the state level, and government involvement in our lives are both at an all-time high."
Carini says that the process of managing a campaign is similar to what he has learned from running his business: "You have to find personnel, market the product, raise capital, and then sell yourself." Thankfully, he notes, a good friend and current homeschooler is helping as campaign manager, and friends have donated to the cause and "liked" his fan page on Facebook. His website is in process. The vote, meanwhile, is set for June 26.
Gleason explains that the state central committee seat she seeks will serve as part of the governing body for the Republican Party of Virginia, which sets the direction of the party statewide.
"It's really about doing my part to promote party unity around the principles of liberty which make America so unique in history," she says. "Should I be chosen by fellow Republicans to represent them on state central committee, I will seek to govern the party in a way that respects our Constitutional conservative principles and builds our party by reaching out to all who share those principles."
Alumnus Chris Ridley (Government: Public Policy, '07) also recently won a local election in Napoleon, Ohio, and today serves as a town council member.